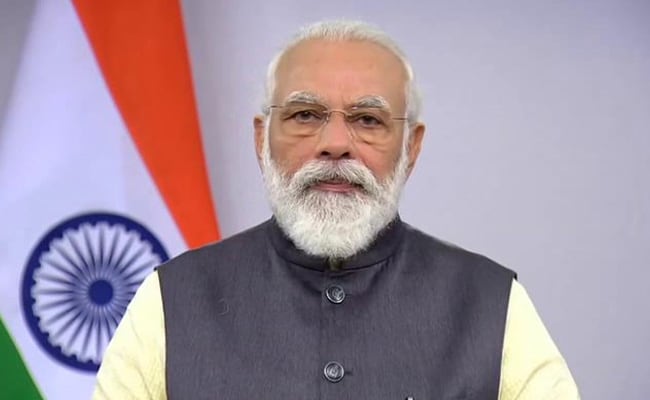 Prime minister Narendra Modi address the people of West Bengal virtually on the occasion of Durga Puja, while Union home minister Amit Shah will visit the state most likely ahead of the festival, lending their might to the West Bengal BJP which has been intensifying its campaign against the Mamata Banerjee government with an eye on the next Assembly elections.
Modi will address people in West Bengal virtually on Durga Puja day on October 22, BJP national general secretary Kailash Vijayvargiya said. Union Home Minister Amit Shah will visit the state ahead of the Puja to take part in an organisational meeting of the party, he said.
Related News: BJP on backfoot in West Bengal over Durga Puja politics
Advertisement
The Durga Puja will be celebrated from October 22 to October 26 this year.
"Prime Minister Narendra Modi will connect with the people of Bengal virtually on October 22. He will address the people on the auspicious occasion and will be with them in spirit to celebrate the puja," he said, The Indian Express reported. 
Shah will visit north Bengal for a party meeting. "He is trying to come before Durga Puja. However, the dates have not been finalised yet," Vijayvargiya said. Party leaders said he will also take stock of the preparations for the Assembly elections.
The BJP has high hopes in a state where it won 18 of the 42 seats in the Lok Sabha elections held last year.    
The state government has announced various restrictions for public celebrations of the Puja in view of COVID.
Mamata Banerjee has also announced that she will inaugurate Durga Puja at various places virtually. On Monday, she said that the state is in the grip of community transmission of the pandemic.   
Related News: BJP Yuva Morcha's march to CM's office in West Bengal turns violent
There have been reports of the coronavirus being airborne, she said while talking to media persons after attending a Cabinet meeting
"Everyone should follow the Covid-19 safety protocols during the festive season," Mamata Banerjee said. "Instances of community transmission of Covid-19 have been reported and the virus is also  becoming airborne."
People should avoid venturing out unnecessarily and keep shopping to a minimum, she said.