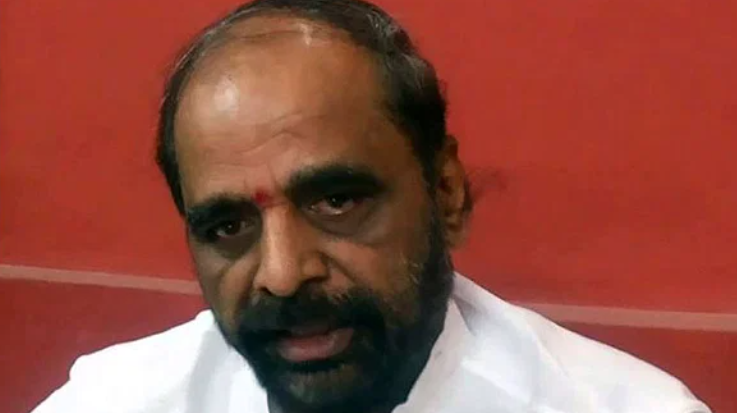 NCBC chief accuses Mamata govt of appeasement politics in OBC reservation
National Commission for Backward Classes (NCBC) chairperson Hansraj Gangaram Ahir has accused the Mamata Banerjee government in West Bengal of resorting to "appeasement politics" in granting OBC status to communities in West Bengal while demanding that the "discrepancy" should be fixed at the earliest.
Addressing a press conference on Thursday (June 9), Ahir said of the 179 OBC castes in West Bengal, 118 belonged to the Muslim community.
"Appeasement politics is behind granting OBC status to so many Muslim castes", he said.
Clarifying that he was not against OBC reservations for any community, Ahir said reservations should be given to ones who deserve it instead of being used for appeasement politics.
Also read: Reservation for Muslim sects well-settled legally; BJP unable to digest fact
Ahir said OBC communities have been divided into two categories: category A and B. In category A, more number of backward castes are listed, 90 per cent of which are Muslim castes, the NCBC chief claimed. "In category B, which has less benefits, 90 per cent of them are Hindu castes," he added.
"The matter has been reviewed and the discrepancy has been conveyed to the state government," Ahir said.
Ahir said different states have asked for reservation of different communities under the OBC category and the commission is looking at their requests.
"Telangana has asked for inclusion of 40 communities in OBC category. Similarly, Andhra Pradesh, Himachal Pradesh, Punjab and Haryana has also sought inclusion of some communities in OBC category," Ahir said.
The NCBC chief also said that OBC reservations were not being implemented correctly in Rajasthan, Punjab and Bihar – states with non-BJP governments.
Ahir said there are seven districts in Rajasthan which does not give any reservation to the OBCs.
He also said Punjab, which has 25 per cent reservation for the OBCs, was just granting 12 per cent to the community. "We raised the issue with the state and they have agreed to give 7 per cent more reservation," he added.
"In Bihar too, there were issues related to Kurmi community which we are resolving," the NCBC chief said.
(With inputs from agencies)