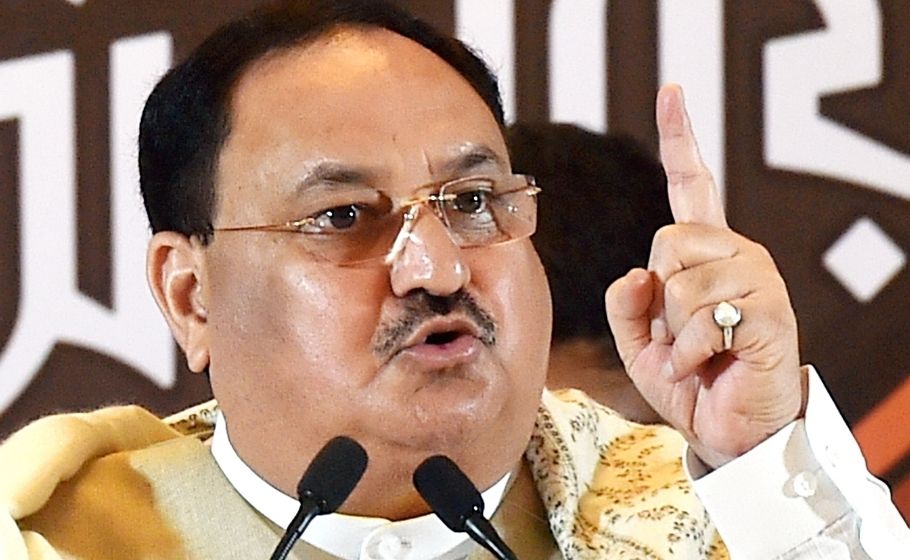 BJP national president J P Nadda, who arrived in Kolkata earlier on Saturday (February 6), said the people of West Bengal are ready to bring in the saffron party in the upcoming state polls and accused Chief Minister Mamata Banerjee of rejecting development in the state to satisfy her "ego".
Attending the final round of the month-long "Krishak Suraksha Abhiyan" of the BJP, he said his party will ensure West Bengal's "vikas" (development) and that the people of the state are now ready to bid goodbye to Banerjee, who leads the ruling Trinamool Congress.
He accused the chief minister of doing "injustice" to Bengal's farmers and said: "PM Modi gave ₹6,000 to farmers across the country through 'PM-Kisan Samman Nidhi,' but Mamata due to her ego did not allow the implementation of this programme in Bengal."
Advertisement
Nadda added that "over 70 lakh farmers have been deprived of annual aid of ₹6,000 for the last two years."
The BJP chief claimed the lack of infrastructure in Bengal's agriculture was a result of the ruling party's policies. "Due to Mamata, Bengal has no proper infrastructure for farmers, no facilities for irrigation, no storage for grains," he said. This is in contrast to the work BJP is doing across India, he said highlighting the special trains introduced for transporting grains.
Nadda will flag off the party's rath yatra under the 'Parivartan Yatra' banner from Nabadwip in Nadia district on Saturday.
Though the district administration has allowed the political programme which will have the BJP chief as one of its speakers, no permission has been given for Rath Yatra as the matter is sub-judice. The Calcutta High Court will hear a Public Interest Litigation (PIL) challenging the yatra on February 9.
Not deterred by the lack of permission, BJP spokesperson Samik Bhattacharya said that the party will carry on with its programme. "We will not wait for any permission," he said.
Also read: Bengal defection saga: TMC turncoats 'admit' to graft in earlier avatars
Rath yatras have been planned by the BJP in its five organisational zones, out of which one in Cooch Behar on February 11 will be attended by Union Home Minister Amit Shah.
The party had sought permission for the event from state Home Secretary H K Dwivedi, but the state's government had asked them to seek approval from relevant district authorities.