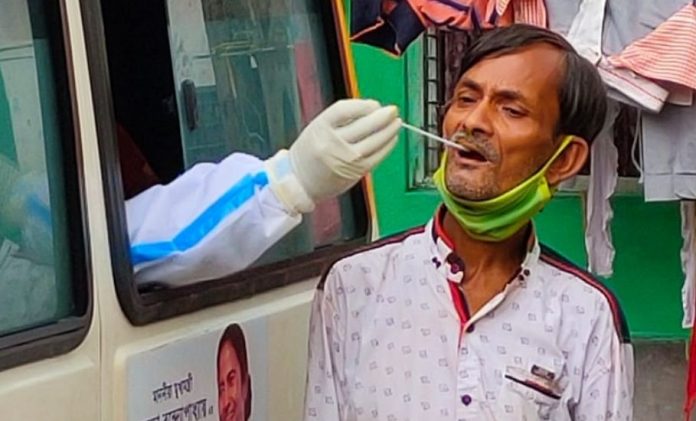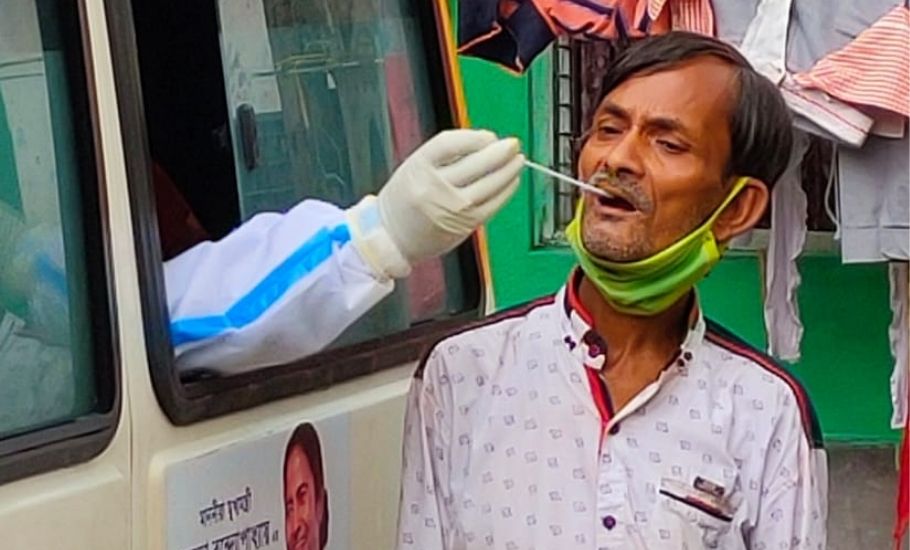 Covid-19 testing is now available in Kolkata on-demand with the launch of "lab on wheels" to bring testing facilities at the doorsteps.
The containment strategy to bolster tracing became imperative as Kolkata has the highest number of infections in the state with 36,257 cases, which is more than one-fourth of the state's total positive numbers of 1,38,870.
The initiative, christened 'COVID Testing at Doorstep', is available free of cost with only one condition that a minimum of 20 persons in a particular locality, apartment or housing complex volunteer to take the test.
Advertisement
Once the request is placed, the Kolkata Municipal Corporation (KMC) will send its healthcare personnel in a mobile van to conduct rapid antigen tests as part of the civic body's plan to decentralise testing.
Urban Development and Municipal Affairs Minister Firhad Hakim said the KMC is in the process of setting up testing facilities in the city's all 144 wards to increase the number of daily Covid-19 tests to trace suspected positive cases.
Treatment protocols such as home isolation or hospitalisation will follow for those who will test positive during this "doorstep testing."
Related news: As cases soar, Bengal plugs holes in COVID management, hires more docs
If a person's test result comes negative despite visible signs of infection, then the municipality will collect his or her saliva sample for further RT-PCR testing at free of cost, Hakim said.
Health officials say this secondary test is essential since though a positive antigen test result is considered very accurate, there are more chances of false-negative results. So depending on the situation, it's important to recommend a PCR test to confirm a negative antigen test result.
On the first day of the launch of the initiative on Sunday, 64 people took the test at a residential complex in Paikpara, a locality in north Kolkata. All the test results, delivered in just 30 minutes, came negative.
Related news: 2-day weekly lockdown in Bengal; community transmission in few areas
Any individual, club, or housing society having at least 20 willing people to undergo the test can contact the Corporation to send its lab on wheels, the one-of-its-kind initiative by the local body to take coronavirus testing to people's doorstep.
The KMC had earlier conducted rapid antigen tests in certain localities of the city, but this is for the first time the testing facility is being provided at the doorstep on demand.
With positive cases increasing by the day, the health department is gradually ramping up testing across the state. On Sunday, 37,149 samples were tested in the state, but experts say it needs further augmentation.