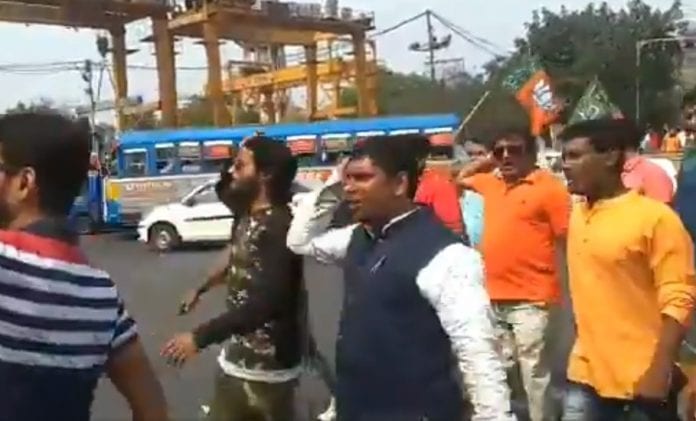 BJP workers raised the controversial 'shoot the traitors' slogan en route to Union Home Minister Amit Shah's rally in Kolkata on Sunday (March 1).
'Goli maro' slogan by BJP supporters going to @AmitShah rally at Shahid Minar in Kolkata today.pic.twitter.com/cLTF7oOeBm

— Mohammed Zubair (@zoo_bear) March 1, 2020
In a video doing rounds on social media, activists carrying BJP flags were purportedly heard raising the slogan "desh ke gaddaro ko, goli maaro sa**o ko (shoot the traitors of the country)" in the Esplanade area, near Shahid Minar ground where Shah later addressed a rally in support of the Citizenship Amendment Act (CAA).
Advertisement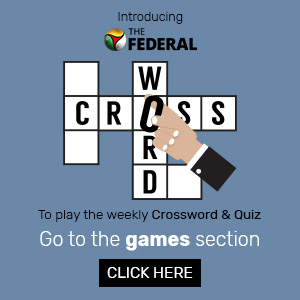 When contacted, a senior officer of the Kolkata Police declined to comment anything on the incident, but said, "Strict action will be taken against anybody trying to disrupt the law and order situation in the city".
Related news: Six detained for 'goli maaro' slogans at busy metro station in Delhi
The slogan had been heard at several pro-CAA rallies in the last one month, especially at those led by BJP leaders, stirring a controversy.
In the run-up to the Delhi assembly elections last month, Union Minister Anurag Thakur was heard egging on a crowd at a campaign rally to chant the slogan. Subsequently, he was issued an Election Commission notice and later faced a campaigning ban.