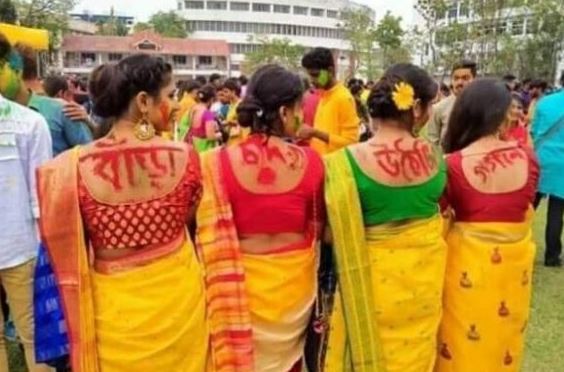 On a day when the entire nation called for more power to women, BJP's Bengal unit president Dilip Ghosh stirred up a hornet's nest by stating that women were being made to protest under the influence of drugs.
"Women are being drugged to sit in the front row of street protests and chanting provocative slogans throughout the day. We must introspect where society is heading," he said.
Related news: Trinamool Congress gives Rajya Sabha tickets to two women among four
Advertisement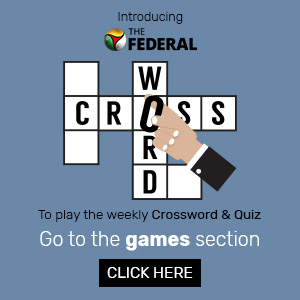 Ghosh's comments came after he on Sunday (March 8), was asked by media persons about the recent controversy at Rabindra Bharati University, where students parodied poems of Nobel Laureate Rabindranath Tagore, and wore it on their bare bodies.
Stating that women were losing their dignity and forgetting their culture through such acts, Ghosh, while attending a tea session with locals at the Golf Green area in Kolkata, said it also makes them vulnerable to crimes.
"If these women behave in this way, how will the common people behave with them? They will become victims of violence," he said.
"It is a matter of deep concern how some of the young women are becoming ungrateful about self-respect, dignity, culture, ethos and committing indecent acts in video," Ghosh said.
Related news: How women in offbeat careers challenge norms
Ghosh's statements were immediately countered by Trinamool Congress leader and minister Firhad Hakim. Calling his remarks, "uncivilized and barbaric", Hakim slammed Ghosh for picking up a "stray incident" to show his disrespect for the women of Bengal on Women's Day.
"First, it has to be ascertained whether he himself is under the influence of drugs. He is an uncivilised, barbaric man. And the BJP has made such a person its state president. People of Bengal should boycott him," he said.
Photographs of the Rabindra Bharati University incident, which went viral on social media, was grossly criticised for being indecent and defaming Tagore, considered the state's pride. Many eminent personalities demanded stringent action against the students involved in the act.
Related news: #SheInspiresUS: Meet the 7 women who took over PM's social media
While varsity Vice-Chancellor Sabyasachi Basu Roychowdhury resigned, owing moral responsibility for the act, he later withdrew it on the request of education minister Partha Chatterjee.