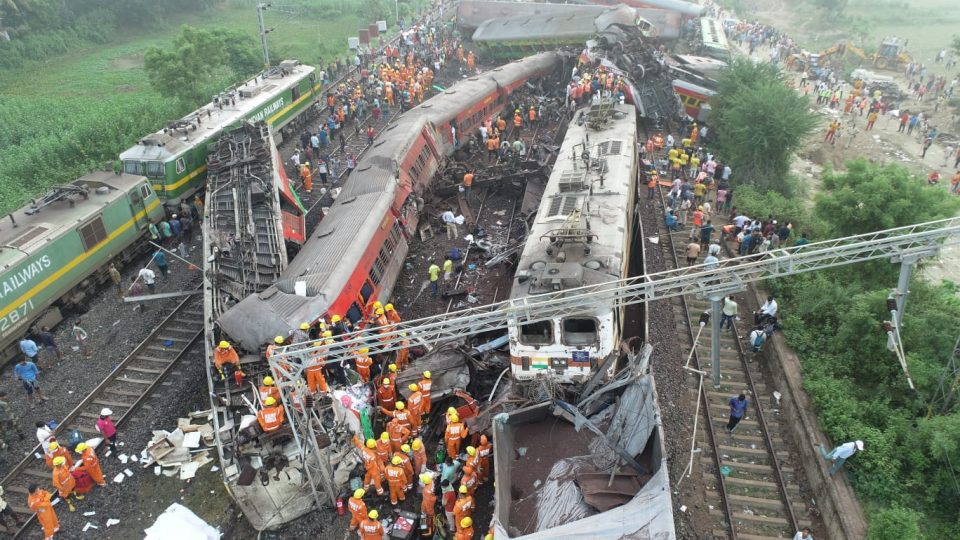 Triple train crash: Odisha starts DNA sampling for over 100 unidentified bodies
According to an official statement on Tuesday (June 6), AIIMS Bhubaneswar has commenced DNA sampling of claimants as the number of unidentified bodies from the Balasore triple train crash continues to increase, with over 100 such bodies currently being held in various hospitals.
As many as 10 samples have so far been collected from the claimants, a senior official of AIIMS, Bhubaneswar said.
He said the bodies have now been shifted to five containers where they can be preserved for a longer period.
Also Read: Odisha train tragedy exposes safety, fiscal issues, dipping revenue, rising debt
The official said there should be no hurry in disposing the bodies after DNA sampling as they can be preserved in the container for six months.
Of the 278 dead persons, 177 bodies have been identified while another 101 need to be identified and handed over to their families.
AIIMS, Bhubaneswar had received 123 bodies of which around 64 have been identified.
A claimant from, Jharkhand on Tuesday alleged that they had on Monday identified the body of Upendra Kumar Sharma, but it was handed over to someone else on Tuesday.
Also Read: Odisha train crash: Mamata likely to visit injured in Cuttack, Bhubaneswar today
"What is the point of doing DNA sampling if the body has been handed over to someone else. We had identified Upendra from the tattoo mark on his body," the relative said.
However, Dr Pravas Tripathy, Deputy Superintendent of AIIMS, Bhubaneswar, said that the bodies were being handed over after a detailed inquiry. It is a fact that more than one family have been claiming a single body and for that DNA sampling is being done.
Replying to a question, he said that it may require at least 7 to 10 days to get a DNA sampling report.
As the bodies are now being kept in the container, there should be no problem in preserving them, he said.
Most of the victims belonged to West Bengal, Bihar, Jharkhand, Andhra Pradesh and Tamil Nadu besides Odisha.
Also Read: Odisha train crash: Toll goes up to 278 as three more succumb to injuries
Meanwhile, three agencies – CBI, Commissioner of Railway Safety (CRS) and Government Railway Police, Balasore – have started an inquiry into the Balasore triple train crash in which at least 278 people were killed.
Meanwhile, Khurda Divisional Railway Manager (DRM) Rinkesh Roy suspected outside physical tampering of equipment for which the Coromandel Express entered into the loop line and hit the iron-laden goods train on June 2.
Roy said when the Coromandel Express passed through Bahanaga Bazar station, there was a green signal on the main line. The signal is usually green when all the pre-conditions required for the signal to go green are perfect. If any of the pre-conditions does not meet, technically the signal can never turn green. Unless and until anyone tampers with the signal system, it remains red, Roy said.
Stating that the railways have a system called data logger where each event starting from the pushing of signal buttons gets recorded, the DRM said that the "data logger shows that there was a green signal. It can't be possible unless someone has tampered with it."
The Coromandel Express crashed into a stationary goods train, derailing most of its coaches at 7 pm on June 2.
Also Read: Odisha train disaster: When ordinary folks helped ease pain of survivors
A few coaches of Coromandel toppled over the last few coaches of the Bengaluru-Howrah Express which was passing by at the same time.
Investigators are looking into possible human error, signal failure and other possible causes behind the three-train crash.