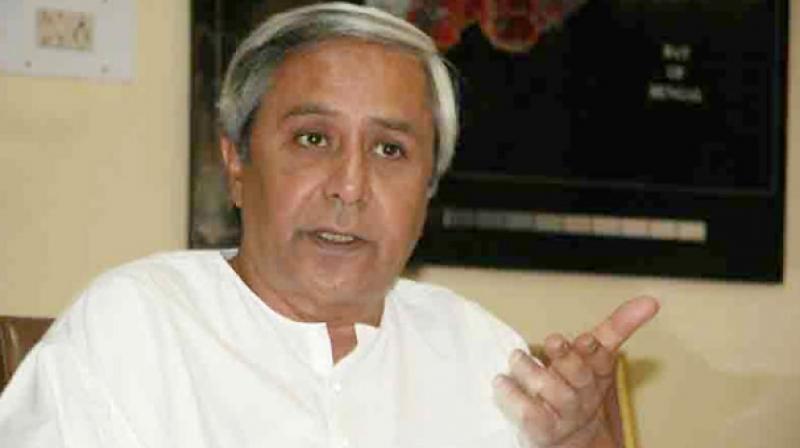 COVID cases surge in Odisha amid confusion over shortage of ICU beds
The coastal state that had received accolades for its Covid management in the initial months now figures among the top eight states in India in total caseload, ahead of Telangana and Bihar. The recent surge in cases in the twin cities of Cuttack and Bhubaneswar, Odisha's two biggest urban centres, has become a cause of concern for the state government
Odisha had its first Covid-19 case on March 16. It reported the first 1 lakh coronavirus positive cases in 167 days and 2 lakh cases in 194 days on September 25. In other words, cases doubled in just 27 days. 
The coastal state that had received accolades for its COVID management in the initial months now figures among the top eight states in India in total caseload, ahead of Telangana and Bihar. The recent surge in cases in the twin cities of Cuttack and Bhubaneswar, Odisha's two biggest urban centres, has become a cause of concern for the state government, while there is confusion over the availability of beds for Covid patients in the state capital.
As on September 26, the total number of Covid cases in Odisha stood at 2,05,452 with 34,423 active cases and a death toll of 783, while 1,70,193 patients had recovered. The state had conducted over 3 million tests.
Related News: India's fight with COVID gets better, but there is still a long way to go
Though new cases are being reported from across the state, Khordha district, of which Bhubaneswar is also a part, has emerged as the new epicentre. Besides Cuttack, Puri, the other district neighbouring  Khordha, has also witnessed a sharp rise in Covid cases.
Bhubaneswar — 20,538 total cases with 3,574 active — has been the worst hit; 75 per cent of the patients in the city are in home isolation.
Worryingly, media reports suggest Bhubaneswar is facing a severe shortage of ICU beds. The Bhubaneswar Municipal Corporation, however, said that 274 ICU beds and 102 ventilators were vacant. It said the total bed strength in Bhubaneswar's 1,617 with 534 ICU and HDU beds and 195 ventilators. 
However, not many, including doctors, agree with the local body's claims. "It's difficult to believe," said a leading critical care specialist in Bhubaneswar. "One should visit a Covid hospital to know the real situation."
Related News: How did COVID-19 rapidly spread in July at cities with high temperatures?
According to the doctor, with patients from other places also coming to the hospitals in the city for treatment, the situation in Bhubaneswar has worsened since the beginning of September. Though the state government has added 60 new ICU beds, there is an urgent need for more ICU and oxygen beds considering that a serious patient needs at least one month's hospitalisation, the specialist said. 
"We have to remain careful for the next two-three months. The people must use masks and take every precaution to avoid infection," he said.
The police have intensified action after chief minister Naveen Patnaik directed last week to step up enforcement of Covid guidelines in the twin cities to keep the number of cases under control. However, at many places, residents were found violating the Covid guidelines. Poor compliance of Covid -19 norms, like wearing masks and maintaining social distance, are being blamed for the rising cases.
Related News: Does govt have ₹80,000 crore for COVID-19 vaccines, asks Serum CEO
Meanwhile, the opposition BJP and the Congress have mounted attacks on the ruling Biju Janata Dal (BJD) government. "Instead of Covid management, the Odisha government has been more concerned about its own image management. At the ground level, there is panic and patients are not receiving even basic medical support," BJP state general secretary Dr Lekhasri Samantsinghar alleged.
Citing media reports, she said, while only 147 of the 567 ventilators allocated from PM CARES fund have been installed, the rest 420 were rotting. "In order to hide its gross failure, the government is not giving the actual number of fatalities in the state," added Samantsinghar.
Congress leader Manas Choudhury also accused the government of concealing the Covid casualty figures.
The ruling BJD, though, rubbished the charges. "These are all baseless allegations. The government has always maintained transparency. There is no question of hiding any data," said a BJD leader.
However, there is confusion among people. "Though it's already late, the government can set up a robust citizen support centre framework so that every issue is resolved in a time-bound manner and the growing feeling of helplessness is addressed," suggested activist and former state information commissioner Jagadananda.
"Covid is a new experience for all, including the government. We must keep in mind that officials must be experiencing fatigue due to their tireless efforts in the last five months," Jagadananda said. 
Related News: Maharashtra puts cap on COVID CT scan rates, cost cut by 60%,
However, stressing the need for a visibly conscious and professional behaviour-change communication strategy, he said a crisis of this magnitude requires a social mobilisation that doesn't recognise the normal 10am-5pm office hours. Active participation of animators, volunteers, village elders, neighbourhood and residential welfare associations in cities has enormous potential to supplement the efforts of the extension officers of the government, he said. 
"Odisha has no dearth of experts. Surprisingly the present-day ecosystem has failed to recognise them or use their voluntary assistance and expertise," said Jagadananda.