Civil Society Responds to Fani, a society comprising people from civil society organisations and concerned citizens, has drawn the Odisha government's attention towards pressing issues ailing people in districts that have been affected by 'extremely severe' cyclonic storm Fani that left the state battered in its wake.
In a letter to Chief Minister Naveen Patnaik, the society while appreciating the state government's preparedness and relief and restoration work, said such a calamity needs all hands on board including government, private organisation and citizens to ensure a speedy recovery.
Based on the observations of volunteers from the society who visited the cyclone affected areas in several blocks of Puri district, the worst affected of all, as well as the cities of Cuttack and Bhubaneswar, the society has recommended measures to bring normalcy to these areas.
Advertisement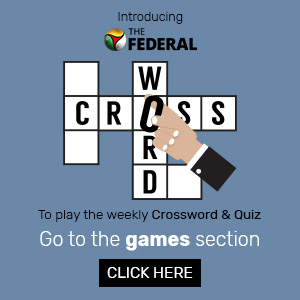 Pressing concerns
Delineating the immediate concerns of people in these areas, the letter said in a large number of villages, cooked food wasn't available and dry food supply was inadequate. "For example the Schedule Caste people sheltered in the Satpada Degree and +2 Colleges had received only 200 grams of Chuda (flattened rice) and no cooked food till the afternoon of May 6," the letter said.
It said there is an inadequate supply of tarpaulins to these areas and those provided are "ridiculously small such as 8 feet X 9 feet". Relief providers are often intercepted by looters and agitating people on the road. Water in ponds and other water bodies have been polluted by fallen trees, leaves and poultry carcass and dead fish, the letter pointed out.
While paddy and other crops have been hugely affected, there is a shortage of cattle fodder. The members through the letter rued that several villagers are reluctant to clear debris and carcass ahead of government assessment in the fear that they will not get the due compensation. Besides, migrant workers from other districts and states are not able to access relief due to lack of identity proof.
Road to resolution
In view of the problems, the society has recommended the state government to provide sufficient food as per the NDRF/SDRF norms including baby food, temporary shelter materials for both humans and livestock, provision of fodder, protection of relief teams through both police and community policing, placing civil society volunteers along with NDRF teams to facilitate community involvement, use of army in restoration of power infrastructure and ensuring that women and to ensure that the elderly and people from SC/ST communities are not discriminated.
The community also urged the government to relax FAQ rules in procurement of Rabi crops and provide compensation to sharecroppers. The society also said that the microfinance organisations and other lenders should give at least three months of EMI holiday to borrowers, mostly women. "To ensure timely removal of debris and carcass and prevent outbreak of any epidemics, the government should explore an easier community-based certification for damage assessment and compensation for damage below Rs 20,000 per household," the letter stated.
Members of the society also requested the state government to provide relief to all affected people irrespective of their place of origin.