Till May end, the Odisha government received accolades from all quarters for its proactive measures and effective management of the COVID-19 pandemic, and for introducing many new initiatives to meet the pandemic-induced challenges.
However, the alarming surge in COVID-19 cases from mid-June in general and the beginning of July in particular, has become a cause of worry for the Naveen Patnaik-led government. In the first nine days of July, over 4,750 new cases were detected in the state.
As on July 10, the total number of positive cases in Odisha stand at 11,956 with 4,476 active cases. As many as 7,407 patients had recovered while the disease has claimed 56 lives. A total of 3,21,443 samples have so far been tested in the state for COVID-19.
Advertisement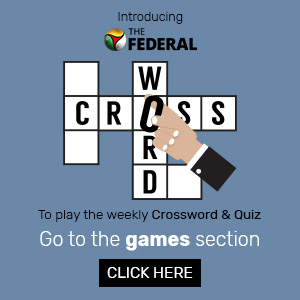 Alarmed at the rise in cases, the Odisha government has brought COVID-19 management under the ambit of its Mo Sarkar (my government) programme that is monitored by the 5T (teamwork, technology, transparency, transformation and timeline) department headed by Patnaik's trusted private secretary. Henceforth, the chief minister will personally oversee the management of the COVID-19 situation in the state.
Meanwhile, besides several officials of different frontline departments, a number of healthcare professionals as well as two MLAs have tested positive for the infection. The Odisha assembly was shut on Friday (July 10) after the parents of an employee tested positive for the infection, informed Speaker Surjya Narayan Patro.
While the Cuttack district administration has announced a shutdown till July 10 in Cuttack city, the state's business hub, the Odisha government has ordered its employees commuting from places other than municipal limits of Cuttack and Khordha not to attend government offices in Bhubaneswar.
Meanwhile, IT major Tech Mahindra's office in Bhubaneswar has been sealed after seven of its employees tested positive for COVID-19.
Related news: Rath Yatra: How political will, faith and justice fructified a 'Lord's will'
Hospital services have been affected as well in the state. Due to a surge in positive cases among patients and staffers, the All India Institute of Medical Sciences (AIIMS) Bhubaneswar has shut its walk-in OPD services from July 10 till further notice. However, the casualty, emergency as well as dialysis, daycare and radiotherapy services will remain open.
Though, all the 30 districts in the state continue to grapple with the COVID-19 threat, with 3,416 cases, the chief minister's home district, Ganjam, is the worst affected. It also accounts for the maximum number of fatalities (34) due to the pandemic. Ganjam had witnessed a large-scale reverse migration of workers from different states.
Meanwhile, the Ganjam administration has sealed its borders with neighbouring Khordha and Nayagarh districts to prevent movement of people and local transmission of the virus.
What has become a concern now for the state government is the substantial spike in local cases. Experts view that an increase in tests is going to unfold more number of positive cases.
Related news: India's COVID cases near 8-lakh mark; recovery rate climbs to 62.3%
"More diagnosis (testing) is bound to show more cases," said Dr. (Brig) BN Panda, former head, medicine and respiratory diseases, Armed Forces Medical College (AFMC), Pune, and Research and Referral (R&R) hospital, New Delhi.
Incidentally, the government's decision on June 30 to continue with the weekend shutdown as a weapon to combat the pandemic seems to have been prompted by an over three-fold increase in COVID-19 cases in June, as compared to May. By May-end, the number of cases stood at 1,948 with seven deaths, while a month later, the numbers climbed to 7,065 and 25 respectively. That's precisely after the return of the migrant workers and others based in different states.
According to experts, this upward trend of positive cases is likely to continue for "at least next three weeks." "Infection is going to spread in the days to come," cautioned a leading pulmonologist and critical care specialist in Odisha.
In such a scenario, experts suggest, the best way to avoid infection is to maintain social distancing and stay at home. "The need of the hour is that the people must realise that they could carry infections from anybody, anywhere. Therefore, they shouldn't get out of home unless it's urgent," said the critical care specialist, adding, "The government is trying its best, so the public needs to cooperate to avert infection; otherwise, situation could further worsen."
However, Dr (Brig) Panda said that we need not panic. "As compared to many other states, we are much better off," he said. Advising people to take precaution, he said that with the COVID-19 knowledge still evolving, awareness programmes should continue. "Fatality rate in India is much less as compared to other countries. It's a positive sign," he added.
Related news: WHO takes note of 'emerging evidence' on airborne spread of COVID-19
However, the rise in cases has sparked off a political war of words in Odisha with the Opposition BJP and Congress slamming the state government for alleged mismanagement of the migrant issue and conducting fewer number of tests.
Senior Congress leader Santosh Singh Saluja said the total number of COVID-19 positive cases in Odisha would have been more than a lakh had the state government conducted more tests. The government is just picking and choosing a few infected people from a large number of people already infected, said Saluja.
Meanwhile, state BJP's general secretary Golak Mahapatra alleged that the state government has miserably failed in scaling up daily tests. "Chief Minister Naveen Patnaik had in April announced that the government would conduct 15,000 tests a day in June. It's already July, and we are testing around 4,000-5,000 samples a day," said Mahapatra.
However, the BJD rubbished the Opposition's allegations. "In the interest of the 4.5 crore people of the state, we should unitedly fight against the pandemic," said BJD spokesperson Lenin Mohanty, adding, "Let the opposition decide whether they want to fight against COVID-19 or the government."