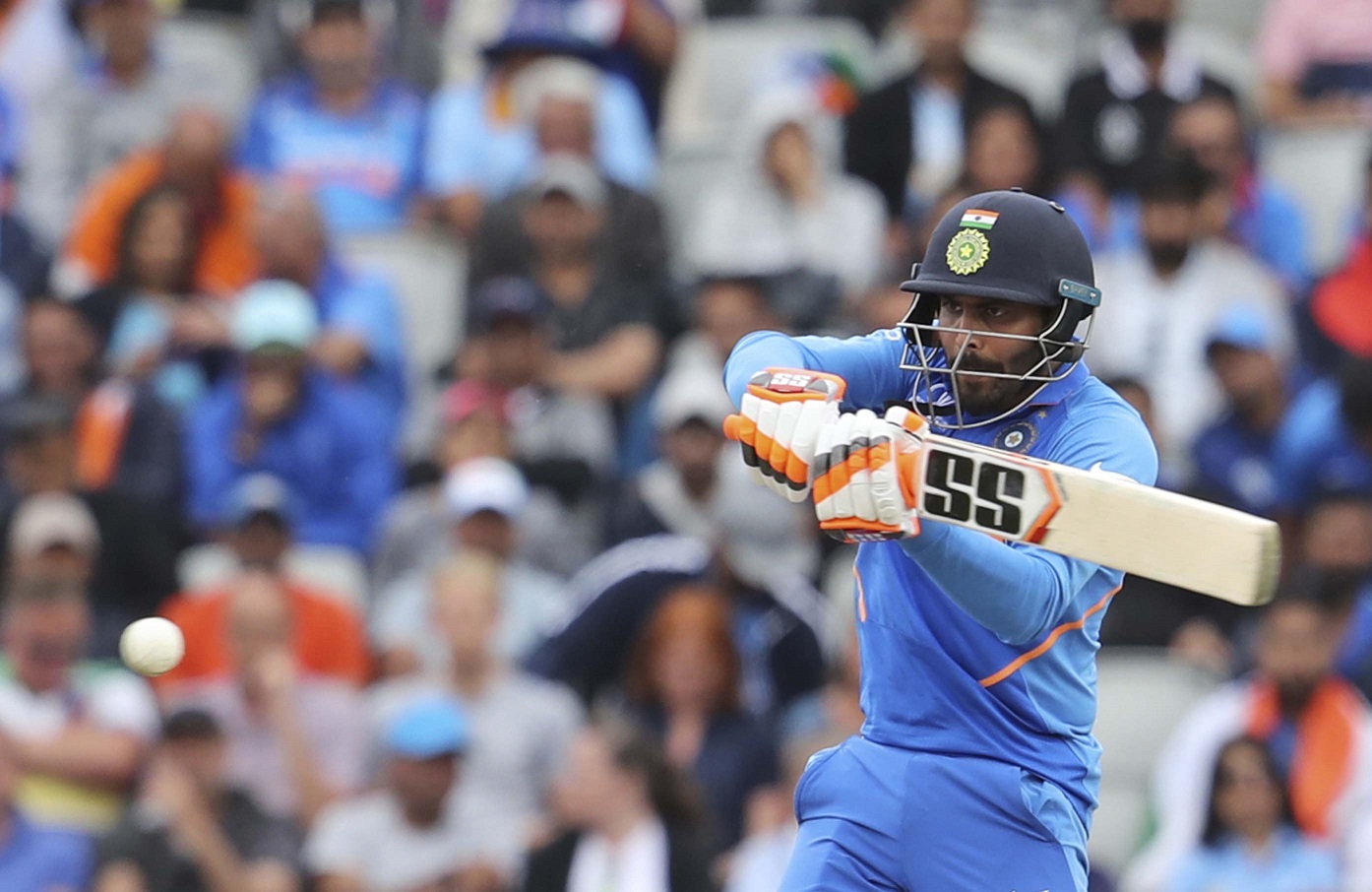 World Cup: India's ignored fatal flaw leads to tragedy against New Zealand
William Shakespeare is suspected to have written the plot of the Indian team's World Cup journey.
The defining feature of a Shakespeare tragedy, which India's world cup turned out to be after a heart-breaking loss in the semi-finals on Wednesday, is a fatal flaw in the major character of the story. As the story builds up, we can all sense that one day the flaw would lead to a tragic denouement, bringing about a calamitous ending. But, we keep hoping that somehow the imperfection would be concealed, wouldn't surface at a wrong moment. We keep praying that the vulnerability would never be exposed to a fatal blow.
Othello's problem was jealousy. Hamlet's tragic flaw was his inability to act. And India, unfortunately, had a fragile middle order.
From the day the tournament began, there were serious question marks over India's number 4, 5 and 6. It was argued that India had gone to the world cup with just three-and-a-half batsmen: Rohit Sharma, Shikhar Dhawan and Virat Kohli making up the top three; Hardik Pandya making up the rest.
This fragility down the order was exposed, ironically, in a practice game against New Zealand. Batting under overcast conditions on a pitch that helped the ball deviate off the seam, the New Zealand fast bowlers picked out the Indian batsmen like sharpshooters, with ease and without any collateral damage.
Trent Boult ripped open the Indian top order—Rohit 2, Shikhar 2, KL Rahul 6—within no time. And once Kohli fell for 18, the middle order collapsed like a beach city hit by a tsunami. But, we ignored it.
There were worrying signs again, and again. First, Dhawan was gone, injured in the match against Australia. Then, India struggled every time Rohit fell early—against Afghanistan, against West Indies. And, we almost always faltered or slowed down during the final stages of the innings. But, we overlooked it, distracted by Rohit's brilliance and the Indian team's bowling ability to defend low scores.
Also read: India's world cup dream comes to an end after top order collapse 
The problem with a tragedy is that it strikes at the worst possible time, on occasions when the stakes have piled up to make a loss almost unbearable, the impact more painful. (That's precisely why it is called a tragedy). Unfortunately, India's brittle middle order got exposed in a knock-out game, in a chase that, on any other day, would have been a walk in the Old Trafford Park.
Rohit fell to his usual nemesis, his own personal fatal flaw, in yet another nervous start. At the beginning of the innings, Rohit rarely makes decisive foot movement in the crease. To balls pitched full and outside the off stump, he often offers an angled bat, creating opportunities for the slip cordon and the wicket-keeper. If the opposition accepts this early chance, Rohit perishes early. If the chance is dropped, Rohit goes on to play a monster innings. On Wednesday, he nicked one to the grateful New Zealand 'keeper'.
Kohli, well this could be controversial, is turning out to be some sort of enigma in crunch matches. So far he has appeared in three world cup semi-finals. Not once in these three innings has he hit double figures. Pressure? Coincidence? Or just plain bad luck?
Against New Zealand he was beautifully set up by Trent Boult. Aware of Kohli's weakness for balls angling away, heading towards the slips, Boult made two swerve away from the Indian captain. And then, as Kohli tried to compensate for the away balls by shuffling towards the off stump, Boult brought one in. With Kohli trapped on the middle stump, India's weakness was exposed.
It is said about Ravindra Jadeja—Sir Jadeja actually for his valiant fight in the semi-final—that he loves to ride horses at his farmhouse in Gujarat. He considers himself a sort of a knight, with the bat as his sword. So, when Jadeja twirled his bat in the hand after a half-century, it seemed the knight would turn India's saviour.
Unfortunately, he was thwarted by another of India's tragic flaws: Mahendra Singh Dhoni's reluctance to hit big till the last over. You can argue that Dhoni was intent on holding his end, aware that his fall would be the end of the match. But, with the asking rate in excess of 10, with Dhoni content on taking the game deep, Jadeja had just one option: Hit or perish.
The template for a chase that requires a bit of daredevilry was set, ironically, against India by Bangladesh just a few days ago. With its top order gone, the asking rate in excess of 9 per over, Sabbir Rahman and Mohammad Saifuddin went hell for leather, launching a fierce counterattack that almost won Bangladesh the game. It told India, especially after their tame surrender to England, that impossible is nothing if the batsmen are ready to take risks and put their fears and insecurities away.
They reminded India that it takes two to tango. And, as Al Pacino said in 'Scent of a Woman', when you get tangled, just tango on. Against New Zealand, when India needed two to do the job, only Jadeja was ready to dance, all others got tangled and stumbled.
Every tragedy brings in its wake the wisdom of hindsight. The mind relives the event, the unwanted denouement and thinks of the opportunities that could have helped change the ending to a happy one. India's World Cup has several if-only regrets.
If only Dhawan were still around. If only the Number 4 question were settled. If only Dhoni could bat like yesterday.
If only Shakespeare had not scripted a story around India's fatal flaw.