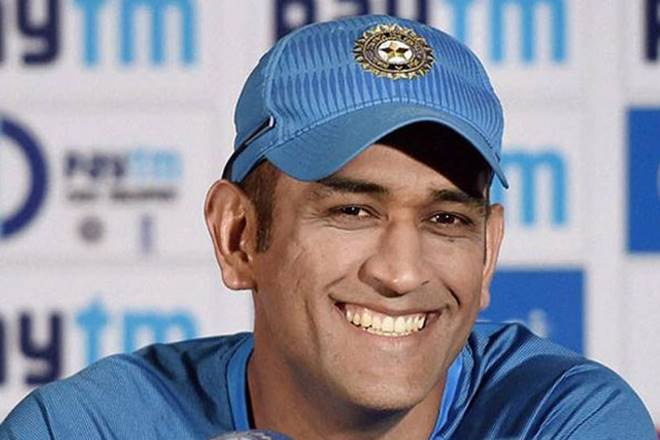 One of the most striking features of former Indian skipper Mahendra Singh Dhoni was his ability to stay calm, focused, and take conscious decisions in trying situations, not to mention under immense pressure. Most of the time, it paid off. The exemplary leadership quality Dhoni has shown in his stint as the captain of the Indian cricket team should not only be the legacy of future generations of cricketers, but could also serve as a reference point for business enterprises and political leaders to take a leaf from.
What is leadership? 
In the context of a team, leadership is the ability to own up to one's failures and pass on the success to teammates. Leadership is a process of social influence in which a leader maximises the efforts of others in his team towards the achievement of a goal. Leaders help themselves and others in a team to do the right things at the right time. Leaders set direction, build an inspiring vision, go on to innovate, take risks, and create something new. Leadership is about mapping out the process by which you need to go to "win" as a team or an organization. While leaders set the direction or vision, they must also use management skills to guide their teammates to the right destination.
An effective leader is a person who creates an inspiring vision of the future and then goes on to motivate and inspire their teammates to engage with that vision. But mere vision is not enough. The leader should have the execution skills required to deliver that vision and that is where he becomes a coach and builds a team so that it is more effective at translating that vision.
Leadership brings together the skills needed to do these things. Leadership contrary to popular perception is not about an individual, it is about a 'process'. This process of leadership is dynamic, exciting, and inspiring. Dhoni's leadership instilled such an inspiration among teammates.
How Dhoni fits the bill
Dhoni's story is that of the emergence of a small-town boy as a leader and arguably the most successful captain in the history of Indian cricket – one who emerged as a pole star in the midst of towering giants like Sachin, Saurav Ganguly, and Rahul Dravid.
But most importantly it is the story of India's reversal of fortune from a bunch of star individuals to an aggressive and consistent team combination, courtesy Dhoni's leadership abilities.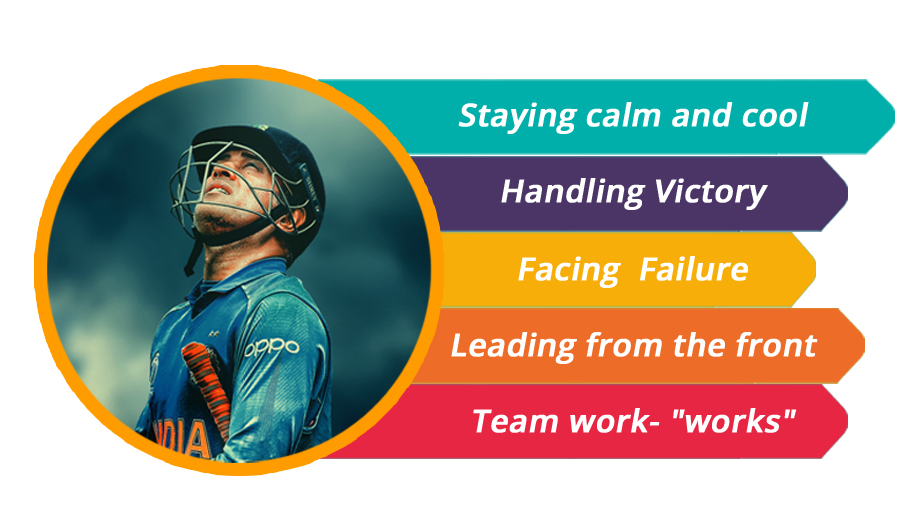 Dhoni has a couple of admirable attributes as a leader. The players believed in him and he always remained as cool as a cucumber. He propelled the Indian Team to victory so many times by keeping his head and leading from the front that the team ended up absorbing that spirit. It was this type of mentally-strong execution (The Finisher) that created loyalty and inspired players in the team to give everything they have for their leader. Team India blossomed under Dhoni and there can simply be no argument on that.
In India currently, the idea of economic growth is based on a rather skewed view which essentially relies on overexploitation of resources. This has led to considerable income inequality and remains the sole reason for India as a country to not achieve its dreams. Hence the role of our leaders becomes vital. They can change this outlook by creating a long term vision, which would be beneficial not only for the country but also for future generations to come. One leader is not enough for this, India needs many leaders for the purpose – leaders who possess humility, self-restraint, compassion, and the drive to achieve the charted vision. More importantly, India needs a leader who does not hog credit and runs away from failures.
After the retirement announcement that was made at 19:29 hours on August 15 on Instagram by Dhoni, there were speculations on whether "Dhoni would join a political party and become the CM face of Jharkhand."
The answer is we don't know!
But considering that Dhoni has made clear signals that he would like to serve the country in whatever capacity he can, he might choose to volunteer with the territorial army and help in motivating our armed services by sharing leadership lessons. Last year Dhoni had spent two weeks in Kashmir as part of his regiment's training program. He had also completed his required parachute training for his regiment.
That said if someone like Dhoni starts teaching a bit about 'leadership,' whether it is to a political party or an organisation, there would be people across the spectrum who would (and in fact must) like to learn from him on what it is to be a leader.
Dhoni deserves our gratitude for bringing joy to millions of people with his sport and more importantly giving vital lessons on leadership. They don't teach much of that in our education system!