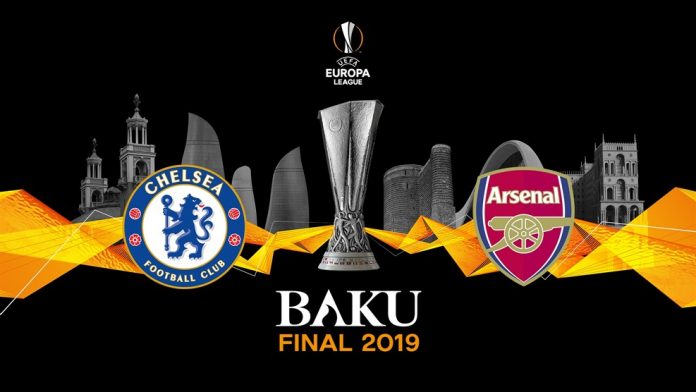 It should be a match to look forward to. Arsenal and Chelsea, two London giants who have had a mixed season — hopes dashed, rekindled, and dashed again before reaching the Europa League final in Baku, only to see injuries, fan travel issues, and Armenian player Henrikh Mkhitaryan (who plays for Arsenal) pull out of the game due to security fears in Azerbaijan.
While Chelsea haven't made an official announcement, there's a chance their defensive midfielder N'Golo Kanté may miss the match because of a knee injury. He missed a practice match, which set off rumours. Arsenal don't have one of their creative outlets (Mkhitaryan), and Chelsea's Supporters Trust has complained that the club isn't helping them subsidise the cost of making a round trip of more than 9,000 kilometres.
On top of that, UEFA allocated the clubs just around 6,000 tickets each in a stadium that can seat 68,700 fans. The European football's governing body said that the rest of the tickets were "allocated to the local organising committee, national associations, commercial partners and broadcasters, and to serve the corporate hospitality programme." Both clubs have returned around 6,000 unsold tickets to the UEFA after failing to sell them to their fans.
Yes, it should be a match to look forward to. But, it sort of isn't. Unless the fan concentrates on only what happens on the pitch — just like the clubs. While one can accept that the players will give their all to win a trophy that guarantees Champions League qualification, it is sad to see that the lifeblood of the sport — the fans — will suffer in a game that is increasingly becoming an expensive hobby to follow from stadiums.
Chelsea's squabbles
Then there is the case of Maurizio Sarri and Eden Hazard. Chelsea's manager and star player could both be involved in their last Chelsea match — Hazard will announce after the final whether he intends to stay on at Chelsea or leave for Real Madrid (with everything pointing towards the latter). As for Sarri, it will be sad to see him depart after just one season in which he delivered third place in the Premier League and a Champions League qualification despite struggles within the team and questions over his authority — all brought to the fore when his goalkeeper Kepa Arrizabalaga refused to come off despite his orders in the League Cup final loss against Manchester City.
Gossip columns in the UK say that senior players will be consulted by Chelsea's board on whether to retain Sarri, who plays with a system that circles around patient passing and probing but doesn't allow fans to get off their seats. The Italian told the media that if only the Europa League final was to decide his fate, he would rather leave his job immediately. This is Chelsea for you — they have to decide whether to allow the dressing room to decide managers' fates, as has happened so often, or give Sarri another season even if he fails to win a trophy.
Former star and current Derby County boss Frank Lampard has been linked to the position, but Chelsea are a club notorious for sackings, having paid £93 million in manager dismissal compensation packages. Is a trophy the only thing that saves the neck of a coach? Or is good work also appreciated; that is the tightrope the Blues will have to walk after the final. All this, along with fighting a two-window transfer ban due to UEFA Financial Fairplay restrictions, make it a pivotal season for Chelsea.
Arsenal's quandary
Arsenal's case is slightly different — just like Manchester United, they've missed out on qualifying for the Champions League after a fifth place finish in England. Their head of recruitment Sven Mislintat left midway through the season and the man they wanted to replace him with, Monchi, went to Sevilla instead — the club Arsenal manager Unai Emery won the Europa League three times with. The purse strings are tight, and Emery has spoken of his distaste with players' mentality.
In terms of play, Sarri's laboured but precise system will battle against Emery's risky but expansive attacking system, which is led by the duo of Alexandre Lacazatte and Pierre Emerick Aubameyang. Those two, along with Mesut Ozil, and Hazard, and even the fans will have to forget what's happening off the field and wear blinders to make sure they see what's immediately in front of them — the Europa League final, a trophy that is enjoying unsurpassed popularity as top teams start taking it seriously. Chelsea and Arsenal have a chance to set the bar and make sure that continues. It all boils down to the quest of winning and it seems that both clubs have never needed a trophy this badly.
Yes, it should be a match to look forward to, but we can only hope that it is worth remembering for the football it will produce.