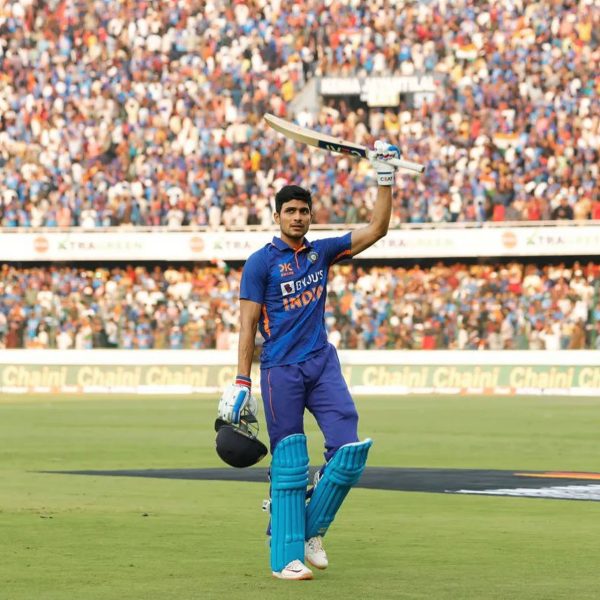 When Kohli meets Shubman Gill, there is a lot to talk about batting, techniques
Downplaying labels such as 'king' and 'prince', Virat Kohli expressed his eagerness on Tuesday (June 6) to support Shubman Gill, who is seen as the potential successor to the former captain. Kohli reiterated his desire to assist Gill in developing and realising his full potential for the betterment of Indian cricket.
Kohli said he communicates a lot with the 23-year-old batting sensation Gill, who has shot to prominence in all three formats over the last 12 months, adding that both players respect each other.
After a record-breaking IPL season with Gujarat Titans, wherein Gill finished with 890 runs second highest for any batter after Kohli's 973 runs in 2016 the young India and Gujarat Titans opener is being touted for greater achievements.
Also Read: IPL 2023 | Will take action against those abusing Shubman Gill's sister: DCW chief Maliwal
"He (Gill) speaks to me a lot about the game, is very keen to learn and has an amazing skill set at his age," Kohli told the ICC.
"He has got an amazing ability and a temperament to perform at the highest level and is confident and we do have that relationship and we do have that understanding based upon respect."
Gill, who already has an ODI double hundred and dominated the IPL with as many as three centuries in the last five matches, also has two hundreds to his name from 15 Test matches.
Kohli feels he could be among runs in the World Test Championship (WTC) final against Australia, starting at The Oval from Wednesday (June 7).
Also Read: Its special hundred, this one is for my dad: Gill
"I am keen to help him grow and really understand his potential and come into his own, so that he can play for a long time and perform consistently and Indian cricket gets benefited," Kohli said.
"These tags of king and prince and all of that kind of thing are great for the public and spectators to see, but I think the job of any senior player is to help improve the youngsters and give them the insight (that) you have had throughout your career.
"As long as a guy is keen to learn, like him, he is going to be fine as he wants to learn how to do this for a long time at the highest level and perform consistently.
"He is a lovely kid and he is playing amazingly well and I wish he continues the same in this Test match."
Skipper Rohit Sharma will partner Gill at the top of India's batting order in the WTC final.
(With agency inputs)