Australia's momentum was disrupted in its match against India. Pakistan, true to their mercurial nature, came in with a splendid win against odds on favorite England. With rain playing spoilsport in the last two matches, it was a relief that the weather held steady through the entirety of the match.
Pakistan was one of the teams that fell prey to the unpredictable weather and they were raring to prove that their win wasn't a one-hit wonder. Team captain, Sarfaraz Ahmed chose to bowl first.
David Warner got his team off the mark with a smashing four. He went on to score his 15th ODI century with a smashing 107 off 111 balls. His inning boasted of 11 boundaries and a clean 6. This was his third 100 against Pakistan.
Advertisement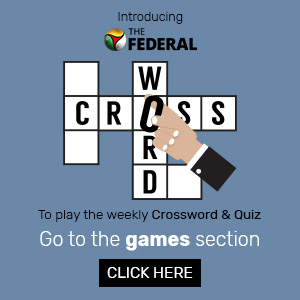 Aaron Finch contributed a stoic 82 runs off 84 balls, which included six fours and four sixes. The middle order tried to continue the momentum built by Warner and Finch but stumbled to an extraordinary bowling attack by Pakistan.
Mohammad Amir had an exceptional day with the ball, bowling a career defining 5 for 30 spell. Amir now has 10 wickets from 4 matches, making him the top wicket taker for the tournament. His bowling prowess managed to curtail Australia at 307 in 49 overs. He broke the opening partnership in the 23rd over when he sent Finch walking.
It was a crucial wicket as Warner and Finch had already contributed 146 runs to the score. Once he got into stride, he went on to cause mayhem in the middle order. Shaun Marsh (23), Usman Khawaja (18) and Alex Carey (20) were all taken by Amir. He also took Mitchell Starc's wicket in his final over.
Despite the remarkable bowling, Pakistan's fielding left much to be desired. Finch was dropped by Asif Ali in what could have been an easy catch and then David Warner got the same lifeline handed to him as Ali dropped the ball. Wahab, who bowled both balls, looked upset at his team's abysmal lapses.
If not for Mohammad Amir, Pakistan might have looked a lot worse for wear. A quick stumble of wickets ensured they stayed in the match though as Australia lost momentum towards the tail end of their innings. 307 was still a formidable score to chase and it was Pakistan's turn to prove they were here to fight.
Imam-ul-Haq and Fakhar Zaman opened against Pat Cummings, who went on to send Fakhar back to the pavilion for duck. Pakistan was left stumbling at 2/1 in 2.1 overs.
Imam and Azam tried to bring the game back, putting every possible boundary away and getting a partnership going. Imam struck three boundaries off Starc and moved his team to a tenacious 30/1 in 6 overs. The duo got a rhythm going getting Pakistan to a 51/1 in 10 overs.
Coulter-Nile ensured the partnership didn't last long. Azam swung the ball and it was taken by Richardson in the deep. Australia seemed geared for a fight and Pakistan lost momentum as the score read 56/2 in 10.5 overs.
Hafeez tried his best to get a partnership going with Imam, smashing a four and six against Maxwell. Imam got his half-century off 74 balls but departed for 53. Hafeez's inning collapsed with a full toss from Finch. Carey then took a dazzling catch to dismiss Malik next. Pakistan innings looked to be collapsing on itself at 147/5 in 27.4 overs.
Australia presented a disciplined bowling as Asif Ali fell for just 5 runs. Pakistan looked to be on the verge of collapse at a measly 160/6 in 30 overs. Hasan Ali valiantly tried to raise the score with a couple of sixes and fours but got caught by Khawaja for 32 runs.
The tail enders tried to pull together with Wahab and Sarfaraz putting up 45 and 40 runs respectively but the Australian bowling proved too much for Pakistan and Australia took Riaz's wicket with a review.
Mohammad Amir's spectacular bowling spell could not transfer to his batting and Pakistan lost to Australia by 41 runs. David Warner was awarded Player of the Match for his sensational 107 off 111 balls.
This marks Australia's third win in the World Cup 2019 and the team is starting to look indomitable. Pakistan would need to find their form again for their match against India who are coming in strong winning all their matches so far.