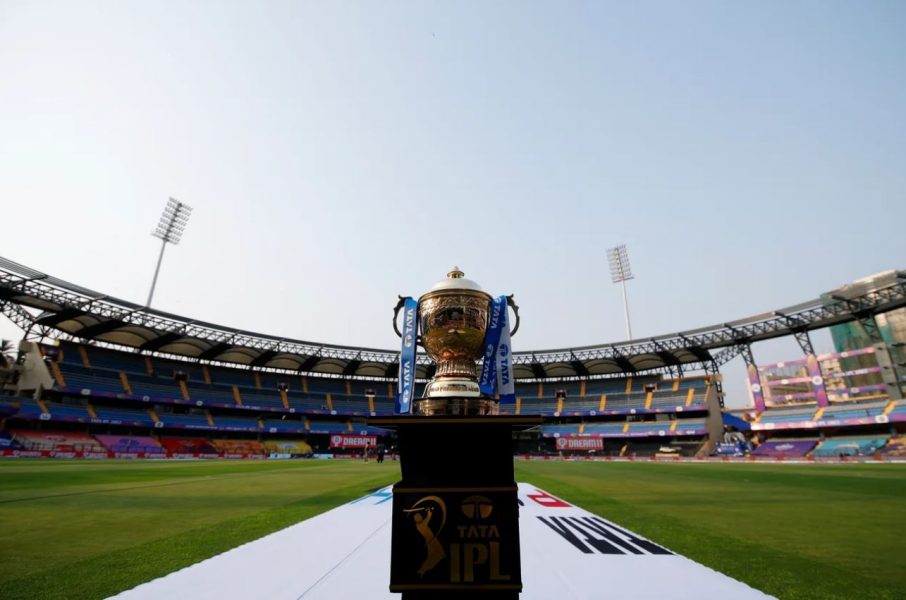 Rs 45,000-crore IPL media rights e-auction: Dates, base prices, packages, bidders
Sunday (June 12) will be a historic day for the Board of Control for Cricket in India (BCCI) and for its brand – the Indian Premier League (IPL). The IPL media rights, for the first time, will be sold via an e-auction.
Brand IPL has grown over the years since its inaugural edition in 2008. Now, the BCCI is set to make unprecedented revenue through the IPL media rights deal for the period 2023 to 2027.
Also read: Full list of IPL 2022 award winners
Unlike previous years, this time the BCCI has divided the IPL media rights into various packages which are set to be bid for a record price.
The Federal presents to you a complete guide on the IPL media rights deal.
What is an e-auction?
Unlike closed bids of previous years, this time, the companies will participate in an e-auction, which is time-consuming, to buy the IPL media rights for five years (2023-2027). They have to submit their bids online and the process will begin on Sunday (June 12) at 11 am IST in Mumbai. It may not end on the same day and could continue on Monday too.
During the e-auction, the companies who have already submitted the Invitation to Tender (ITT) documents, will keep bidding and the highest bidder will win the rights. The bids will be displayed live on a screen but the name of the company will not be revealed. The bidders have to increase their bids per match against their competitors.
Also read: Joe Root can break Tendulkar's Test record of 15,921 runs. Here's how
The BCCI invited tenders on March 29 and was open till May 10. The tender document was made available for a non-refundable amount of ₹29.5 lakh including ₹4.5 lakh Goods and Services Tax (GST) for Indian companies and for foreign entities, the tender document amount was $33,000.
How many IPL matches per season?
The IPL media rights are currently for 74 matches per season with the involvement of 10 teams. From 2022, two new franchises – Gujarat Titans (GT) and Lucknow Super Giants (LSG) were added with the former winning the title in its maiden appearance. The number of matches per season, however, may go up to 94 for the years 2026 and 2027.
Who won the IPL media rights last time?
In 2017, Star India won the IPL media rights for five years (2018 to 2022) for ₹16,347.50 crore (60 matches per season). At the time, it was a composite bid for both TV and digital rights. This time, it is divided into different packages. In 2017, IPL media rights' value saw a jump of 158% from the previous deal in 2009.
Prior to this, in 2009, the BCCI had signed a nine-year deal (2009-2017) with Multi Screen Media Pvt Ltd (formerly Sony Entertainment Television) for ₹8,200 crore.
When the IPL started in 2008, the BCCI had sold the global broadcast rights to the consortium of India's Sony Television network and the Singapore-based World Sports Group (WSG) for $908 million for 10 years. However, the BCCI had cancelled this deal in 2009.
What are the IPL packages and their base prices?
There are four packages – A) TV Rights for Indian sub-continent at ₹49 crore per game; B) digital rights for Indian sub-continent at ₹33 crore per game; C) This is will be a 'special package' with 18-match, non-exclusive digital package at ₹11 crore per game. The matches may go up if the total number of games increase during the season. and D) overseas TV and digital rights at ₹3 crore per game.
What is the total base price for all packages?
It is ₹32,440 crore. (Package A is ₹18,130 crore (74x49x5); Package B is ₹12,210 crore (74x33x5); Package C is ₹990 crore (18x11x5) and Package D is ₹1,110 crore (74x3x5))
Who are the bidders?
There are 10 companies in the fray: Viacom18 JV (Joint Venture) with Lupa Systems (Uday Shankar and James Murdoch), Walt Disney (Star), Zee, Sony (both India media and digital rights). Times Internet, Fan Code, FunAsia, Dream11 (only digital rights). SuperSport (South Africa) and Sky Sports (UK) vying for overseas TV and digital rights.
Also read: Ravi Shastri's iconic Audi 100 fully restored; here's how it was done. See pictures
No Ambani vs Bezos
It was widely expected that the IPL media rights bidding war would be between Reliance's Mukesh Ambani and Amazon's Jeff Bezos. However, it won't be as Amazon has pulled out of the race.
Can one company make a composite bid like Star India did last time?
No. Every package will be awarded to highest bidder. For example, Facebook had presented the highest digital bid for ₹3,900 crore in 2017 but Star grabbed the rights with a huge composite bid despite the lower digital bid.
Can one entity get two packages?
Yes, that is possible. Suppose, if Star has the highest bid for India TV rights (Package A) for an x amount and Sony places the highest bid for India digital rights for y amount, both the companies can challenge each other in a tie-breaker.
Which package could see a close fight?
Package C, which has non-exclusive rights for 18 games that include opening game, final, three play-offs and a few weekend double headers. All major players (Viacom, Zee, Sony, Star) would like to own this digital package. If a company wins India digital rights and loses out on non-exclusive rights, then it loses out on massive revenue (advertisement plus subscriptions) for those 18 games which can be accessed at any other platforms. Companies would like to buy it to kill competition.
What is kind of money expected by the BCCI?
The BCCI is expecting that over and above their ₹32,440 crore composite base price, it could earn another ₹12,000 to ₹12,500 crore which may take the valuation up to ₹45,000.
(With inputs from agencies)