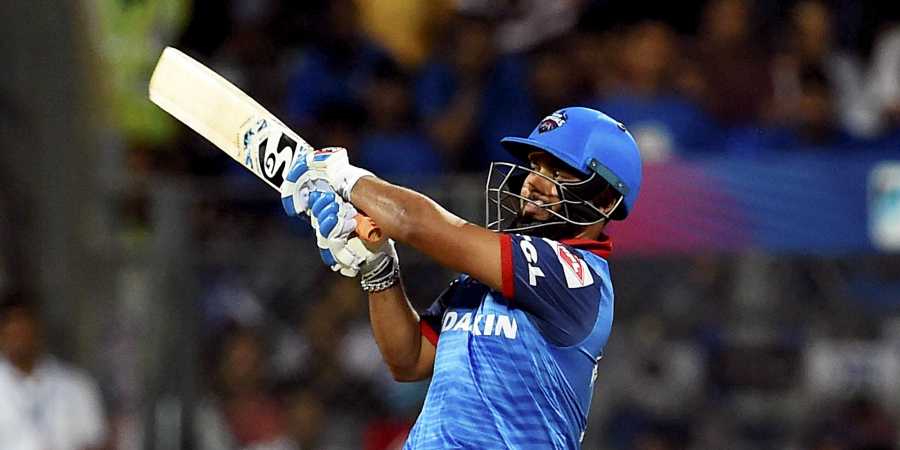 Rishabh Pant flies to Nottingham as stand by for Shikhar Dhawan
Delhi wicketkeeper-batsman Rishabh Pant flew to England as back up for the injured opener Shikhar Dhawan on Wednesday (June 12).
While Dhawan is still recovering from the injury and will continue to be a part of the 15-member squad, Rishabh Pant will be in as cover for the upcoming match against New Zealand in Nottingham on Thursday (June 13).
Also read: BCCI not looking to replace Shikhar Dhawan yet, says he is under observation
Rishabh is being called in advance, if Dhawan fails to recover ahead of the clash with the Kiwis. As for the Indian opener, BCCI is not yet ready to seek a replacement as he is still under observation. He was declared to have fractured a thumb during India's 36-runs victory over Australia on Sunday (June 9).
The scans have confirmed a hairline fracture and the team management has said that the healing process is individual-specific and they want the hitman to take rest even if it costs him missing a few crucial matches.
Also watch: Why Rishabh Pant or Shreyas Iyer may replace Shikhar Dhawan
Pant is likely to take KL Rahul's position at number 4 who will be opening the Indian innings alongside Rohit Sharma. However, as of now, Hardik Pandya is expected to play at number 4 as he did in the clash against Australia and Dinesh Karthik would be introduced in the game in the lower-order.