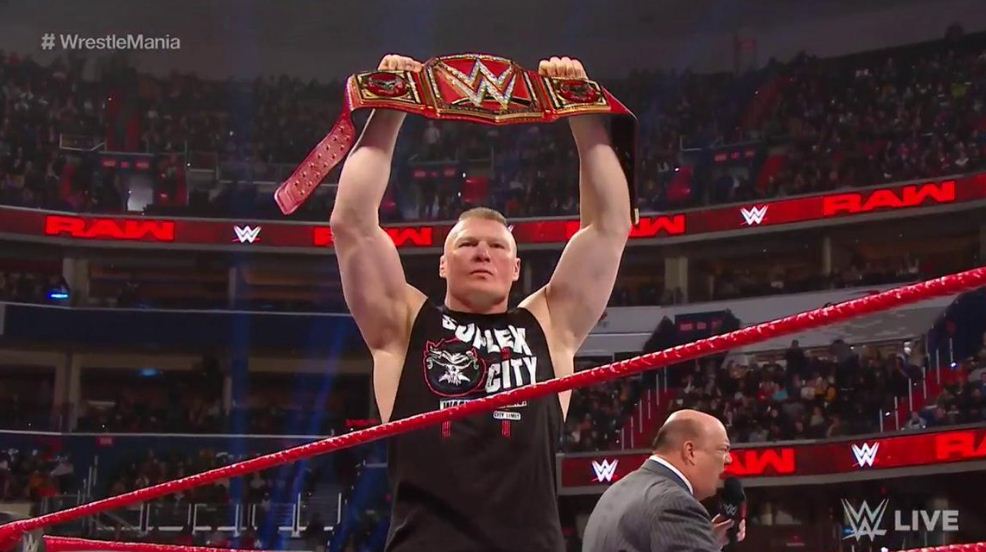 Ranveer Singh sent legal notice, claims WWE champ Brock Lesnar's advocate
WWE champion Brock Lesnar's advocate Paul Heyman claims that actor Ranveer Singh has sent a legal notice to them regarding the mantra paraphrasing row.
The actor who is currently in London preparing to shoot Kabir Khan's '83 attended the India vs Pakistan match in Manchester. He tweeted a picture with the Indian all-rounder Hardik Pandya, captioning it "Eat. Sleep. Dominate. Repeat. The name is Hardik. Hardik Pandya."
Advocate Paul Heyman took twitter to confess that the statement Ranveer used was the twisted mantra of Brock Lesnar when he made a comeback to WWE, "Eat. Sleep. Conquer. Repeat." He even said that he will sue the actor for doing the same.
. @RanveerOfficial
ARE YOU F'N KIDDING ME???????????
1 – It's Eat Sleep CONQUER Repeat
2 – Copyright #YourHumbleAdvocate and @BrockLesnar
3 – I am litigious
4 – EAT SLEEP DEPOSITION REPEAT https://t.co/yppZe129eZ

— Paul Heyman (@HeymanHustle) June 19, 2019
However, Ranveer Singh is yet to comment on the statements of Lesnar's attorney. But this is not the first time that Paul Heyman has raised this issue. Earlier, he pointed out that Cricket World Cup's official twitter handle had used the line to praise ex-skipper MS Dhoni, "Eat. Sleep. Finish games. Repeat. Life"
The phrase became prominent started entering the ring in WWE while wearing outfits with the line printed on the back.