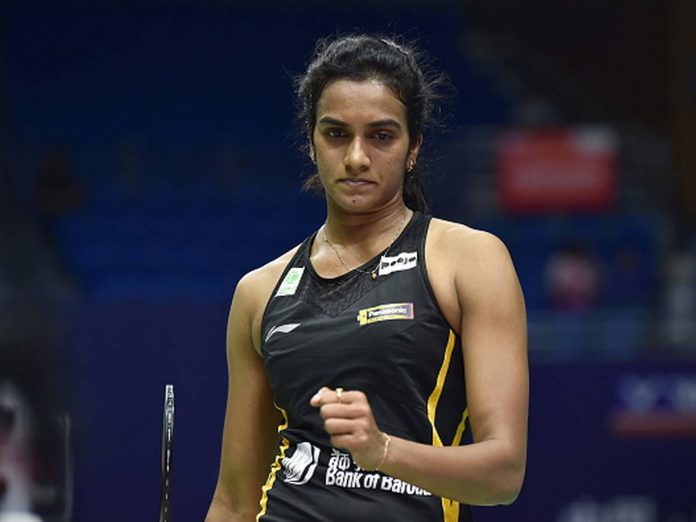 Indian badminton player PV Sindhu on Tuesday (October 20) rejected allegations claiming she had quit the national camp and travelled to London due to "tensions in her family".
Taking to Instagram, Sindhu refuted claims of rift within her family or with coach Pullela Gopichand. She said she is currently in London to work on her "nutrition and recovery needs with GSSI".
She also said she left the country with the consent of her parents and is in touch with the members of her family.
Advertisement
"I came to London a few days back to work on my nutrtion and recovery needs with GSSI. Infact, I have come here with the consent of my parents and absolutely there were no family rifts in this regard. Why will I have problems/issues with my parents who have sacrificed their lives for my sake?" PV Sindhu wrote in her Instagram post.
"Mine is a very close knitted family and they will always support me. I am in touch with my family members everyday. Also, I do not have any issues with my coach Mr Gopichand or the training facilities at the academy," she added.
Earlier, Sindhu's father PV Ramana had said his daughter was in London to prepare for next year"s Asia leg of the Badminton World Federation"s calendar as "her practice was not happening properly" at the ongoing national camp in Hyderabad.
"She has been in London for last 10 days. We can't stay with her for two months, so she went alone," Ramana said, dismissing reports that she left because of a dispute in the family.
The Olympic silver-medallist has been in London for the last 10 days and posted a picture with sports nutritionist Rebecca Randell of the Gatorade Sports Science Institute (GSSI), her training base, on her social media page on Monday.
Ramana had claimed that Sindhu was not happy with her training at the national camp. "Her practice was not happening properly here. After the 2018 Asian Games, Gopi (chief coach Pullela Gopichand) did not take interest in her training. He did not provide a proper practice partner to train with her.
"She was not having enough quality practice and was fed up with the treatment," he claimed.
Related news: PV Sindhu agrees to compete in Thomas and Uber Cup
In response to Ramana's statement, Gopichand confirmed that Sindhu had informed him about her move to London but did not comment on Ramana's allegations.
"She has gone for that Gatorade training academy, that is the information we have. They have a training institute there. I don't know the exact details or duration of the program," he said.
"I don't want to respond to what her father has to say. If Sindhu says something, I will respond," he added.
Ramana said Sindhu had informed the Badminton Association of India (BAI) regarding her trip to London and had also kept Gopichand in the loop.
"She had sent a letter to BAI last week about her trip, with a copy to Gopi… and since she will be there for at least eight weeks, she will be practicing with the England team. So, she requested BAI to put in a word to Badminton England," Ramana said.