On the eve of the first Test against England, India captain Virat Kohli on Thursday (February 4) said that wicketkeeper-batsman Rishabh Pant will be preferred over more experienced Wriddhiman Saha in the opening match. "Pant will start (in the first Test). He's in good headspace and he has come along very nicely," Kohli said at a pre-match press conference.
The first two matches of the series will be played at Chennai's MA Chidambaram Stadium and Ahmedabad will host the rest of the matches. The series, beginning Friday, will decide New Zealand's opponents for the World Test Championship final.
Pant's belligerence (89 not out) in the last Test in Brisbane propelled India to an incredible 2-1 series win over Australia recently, coming days after he nearly saw India home with a fine 97 in the third match in Sydney. Kohli, who is highly impressed with Pant's showings, said, "There is good reason what he did in Australia gives all of us hope going ahead."
Advertisement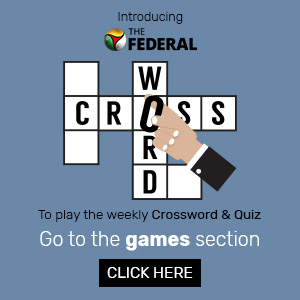 Pant grabbed the opportunity with both hands after Saha's twin failures in the humiliating defeat in the first Test in Adelaide. Giving an indication into the combination India might prefer in the upcoming matches against England, considered as one of the worlds most balanced sides, skipper Kohli said that the focus will be on bowlers who can also bat.
Speaking about his deputy Ajinkya Rahane, who masterminded India's memorable come-from-behind series triumph in Australia after the regular captains departure for the birth of his child, Kohli said both of them share a "great camaraderie". Rahane had a day earlier said he was "happy to take the back seat".
"Not just Jinks and me, the camaraderie of the whole team is based on trust and all of us are working towards only one goal and that is to see India win. I would like to mention, he fulfilled his responsibility in Australia with flying colours, it was amazing to see him lead the team towards victory, which has always been our goal," Kohli told the media.
Related news | After Rahane's Aus exploits, spotlight on Kohli during England's India tour
Kohli believes that his bonding with Rahane off field also helps in their on-field relationship. "Me and Jinks, we have always enjoyed batting with each other. It is quite evident on the field that we share mutual respect. There is bonding off-the-field also. We do chat a lot, stay in touch and its a relation based on trust," said the captain.
Rahane's ability to give sound advice has always been something that the skipper looks forward to in a match situation. "He is always been someone who has had the capability and capacity to give inputs at different stages, and we do have discussions on the field towards where the game is heading," added Kohli.
There have been times when Kohli, by his own admission, went up to Rahane and sought his advice. "I go and discuss a lot of things with him to get more clarity and perspective other than me focussing on team plans. That's how we work together. That's the massive reason for success of Indian team in Test format," the skipper said.
Related news | Indian victory in final Test at Gabba is an ode to bravery and youth
During the virtual interaction, Kohli also admitted that the ongoing farmers' protest against new agriculture laws had come up for discussion in their team meeting where everyone has "expressed their views". However, he did not divulge the details of the "brief" conversation.
"We briefly discussed in the team meeting. Everyone expressed their opinion, that's about it," said Kohli when asked about the agitation that has been going on for over two months. On Wednesday, Kohli was among a host of Indian cricket stars, including the iconic Sachin Tendulkar, who urged for unity in the country after some international celebrities like US pop star Rihanna called attention to the plight of the agitating farmers on social media.
Pujara's wicket important: Joe Root
England captain Joe Root has underlined the importance of Cheteshwar Pujara's wicket and the need for batting like him during the course of the four-Test series against India. Rajkot-born Pujara proved to be Australia's nemesis yet again in the recent series Down Under, scoring three half-centuries but more importantly consuming over 900 balls.
Root described him as a "fantastic" player. "I think, he (Pujara) is a fantastic player. I had (the) pleasure of playing alongside him only a couple of games at Yorkshire and you know to learn from him, speak to about batting and his love of the game, it is really interesting, Root said at the virtual press conference on the eve of the first Test," he said.
Root said Pujara's wicket would be huge for his team. "So, having played against him as well and being at the wrong end of him, making some huge scores and been out there for long periods of time, you know you learn from those kinds of innings," added the skipper.
On how he would deal with Ravichandran Ashwin, Root said, "I won't look to dominate or defend but just try and play the ball that is delivered. If I stay around for a period of time, I will score some big runs. He has got a great record in India and is probably full of confidence for that series."
"…you know, I have played against him before and scored some runs and he has got the better of me a couple of times. It will be a little battle between the Test match. The contest that you want to get the better off," he said.