North-East India, known for its football talents, is overjoyed after Guwahati was confirmed as one of the host venues for the FIFA U-17 Women's World India 2020.
Guwahati's Indira Gandhi Athletic Stadium is scheduled to also host the inaugural match of the tournament on November 2 later this year, including six other games.
Indian women football's legend Oinam Bembem Devi, who was recently named for Padma Shri awards, termed it a great thing to happen for the region.
Advertisement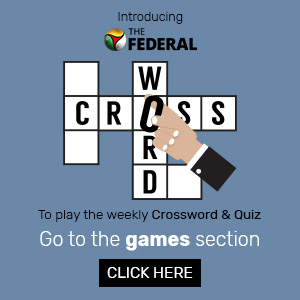 "I think this is one of the best things to happen in the region. Football in general and especially among women this will serve as a huge motivation. Not just for the young girls but also for the parents. They would be encouraged to take up the sport seriously which is I think a good step," Bembem Devi told The Federal.
Related news: Russia banned from Olympics, Fifa World Cup for 4 years over doping
The other venues for the mega event, Ahmedabad, Bhubaneswar, Kolkata, and Navi Mumbai, will host sixteen teams featuring the rising stars of women's football competing across 32 matches to lift the coveted trophy in Navi Mumbai on 21 November in the finale.
"I think the entire region will be beneficial from this. I'm sure people from all the states will travel to watch the matches in Guwahati. I'm really looking forward to it," said Bembem Devi who is known as Durga of Indian football.
Former India captain Renedy Singh feels it's not only motivating for the players but also the infrastructure would help the game in the coming days.
"You see how the Salt Lake stadium has changed after hosting the under 17 boys World Cup. The infrastructure is great there now with four to five training grounds which is fantastic. I'm sure Guwahati too will be beneficial like that," Renedy said.
"If possible, there should be more such big events not just in Guwahati but in other places of the northeast. Because here we don't have much facilities. There are so many girls who are motivated to play but they don't have proper facilities," he added.
Renedy also opined that the World Cup will also boost the girls to go to the next level.
"Now our under age group girls have started playing well. Recently they played 3-3 draw against Romania. You see, how our under 17 boys are doing so well after the World Cup. That is the change and I am sure it will also be with the girls," said Renedy, who has represented Mohun Bagan and East Bengal in his heydays.
Building on the passion and excitement generated by last year's FIFA Women's World Cup in France, and the legacy left by the FIFA U-17 World Cup which the country hosted in 2017, Kick Off The Dream is decided as the official slogan which also represents a powerful message that aims to encourage and inspire both men and women in India beyond pursuing their dreams; help to kick start a new era of growth for women's football in India and around the world.
Related news: Indian football in 2019: World Cup dreams shatter but Chhetri grows
"As we look to build on the incredible success of last year's FIFA Women's World Cup in France, as well as the legacy left by the FIFA U-17 World Cup in 2017, the FIFA U-17 Women's World Cup in India provides an exciting opportunity, not just for the development of women's football, but for fans across India and worldwide to watch the next superstars of the women's game," said Sarai Bareman, FIFA Chief Women's Football Officer.
Minister of Sports and Youth Affairs (I/C) Kiren Rijiju termed it a proud moment that the Indian football team will be playing its first-ever World Cup and vowed to make it a success.
"It gives me immense pleasure to congratulate the five cities hosting the FIFA U-17 Women's World Cup India 2020. As India prepares to host yet another FIFA event, I look forward to the support from the whole country in making this tournament a rousing success. Our Indian U-17 women's team will be playing in a FIFA tournament for the first time. It is a proud moment for the nation and we will provide all possible support to ensure its success," said Rijiju.