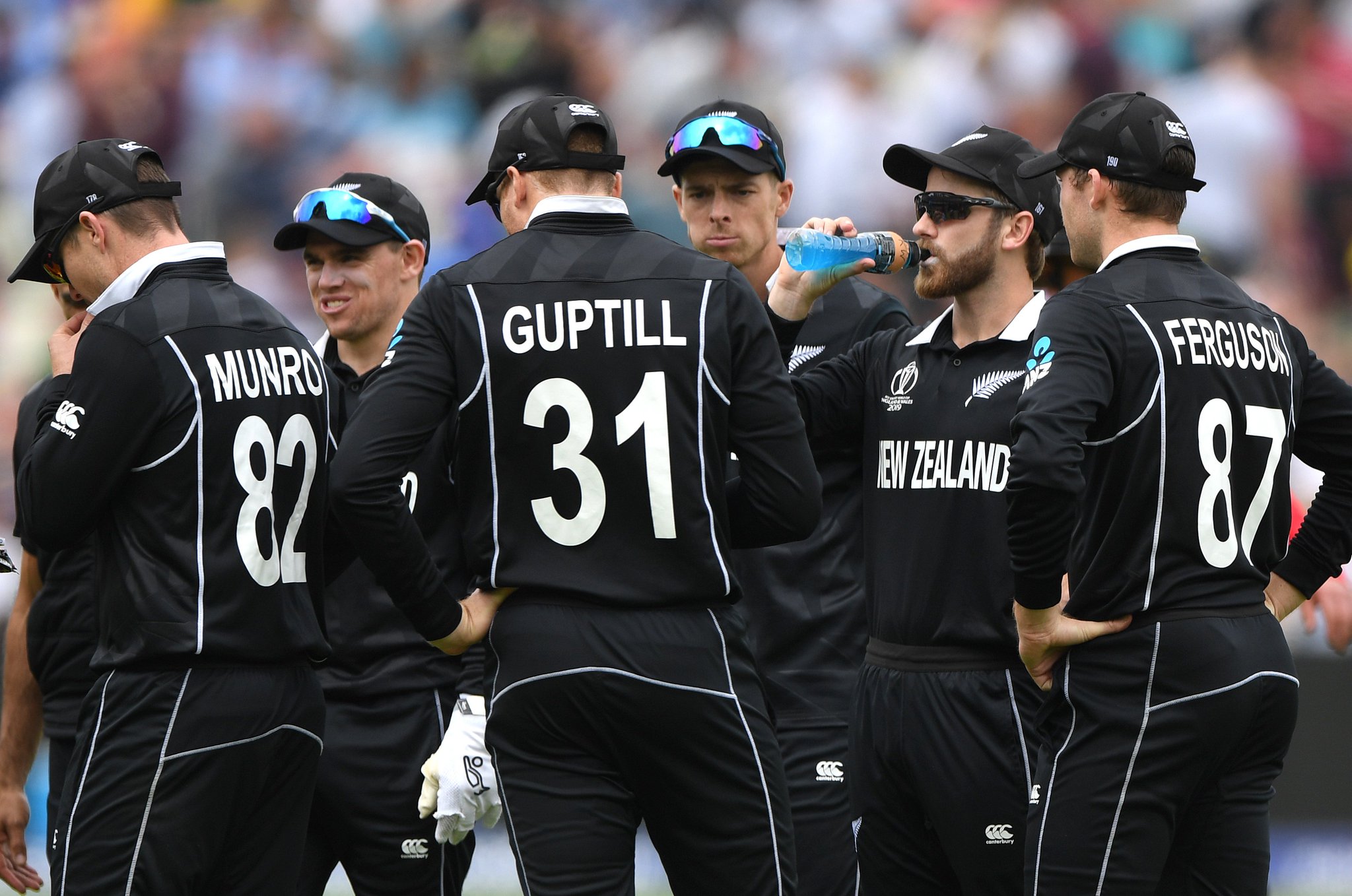 New Zealand beat South Africa in an exciting brawl to the end
New Zealand went head to head against South Africa in the 25th match of the 2019 World Cup. New Zealand looked to regain its seat at the top of the points table in the Wednesday match. South Africa, on the other hand, tried their best to stay relevant in the competition after losing three of their five matches. The Proteas had faced New Zealand 7 times in World Cup matches and only registered two wins against them so far.
The toss was delayed due to a wet outfield. An on and off game of suspense then ensued as to when and if the match will be resumed. The rain has dismally turned this World Cup into a weather forecast platform rather than an actual cricketing tournament. The rain has got more coverage this season then all the teams combined.
The toss did take place at 4, after a suitably dramatic pause but the game was reduced to a 49 overs due to the delay.
New Zealand won the toss and invited South Africa to bat first.
Trent Boult struck early for New Zealand and sent de Kock away for 5. It was a devastating blow for South Africa and a wonderful start for New Zealand.
Faf and Amla now had the daunting task to reverse the bad start and take their team forward. They tried their best to do just that and it was fantastic cricket all around. The bowlers put on a skillful display but the batsmen punished every loose delivery equally.
Amla catalogued his 8000 runs becoming the second fastest batsman to do so after Virat Kohli. Ferguson kept the pressure on South Africa though, as he took out the team captain Faf de Plessis for 23. Amla struggled to fight for his team, notching up a hard fought 50, before departing on a Mitchell Santner ball for 55.
Aiden Makram looked to get his team through after a jumpy start with 32 runs off 46 deliveries but gave away his wicket to de Grandhomme in an attempt to play a big shot.
New Zealand had the South African team crumbling under pressure and it looked like history would certainly repeat itself. The next wicket of Miller also seemed indicative of a pressurised South African side. Phehlukwayo followed soon after and by now the Proteas looked to be crumbling like a house of cards to the New Zealand bowling attack. This was despite the fact that the kiwis dropped two easy catches and were not their best on the fielding front.
South Africa ultimately could not find their momentum on the field and ended up with a total of 241/6. It was not an entirely indefensible score but with 300+ scores being a common thing in World Cup matches, South Africa had reasons to be worried.
Colin Munroe and Martin Guptil opened the innings for New Zealand. Kagiso Rabada went on the offensive and chipped an early wicket for his team in Colin Munro (9). This was exactly the kind of start South Africa needed to stay in the game.
Martin and Kane Williamson took things in stride, however, and looked to build the innings back up. They had settled down nicely when Phehlukwayo created another opening for his team in the form of Guptil's wicket at 35. This was a crucial wicket as it broke the stable partnership New Zealand had been building.
Morris kept the SA momentum going and clinched Ross Taylor's quick wicket at 1, quickly following it up with Latham, also for 1. South Africa had now managed to replicate their quick fall of wickets and giving New Zealand a taste of their own medicine. The pressure had slowly shifting sides.
Neesham and Williamson hustled to keep their team from falling apart at the seams. At the end of 30 overs, New Zealand stood at 125/4. South Africa was 127/3 at this juncture. It was anyone's match to win at this point and the match could have gone any way. South Africa kept things locked down, not allowing New Zealand to churn up the match. For their part, New Zealand batsman found every gap they could to take runs where they could.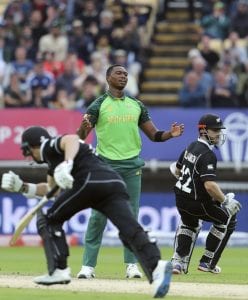 Morris got his 3rd wicket for the day, keeping his team well in the hunt and breaking up the steady partnership between Williamson and Neesham. He walked back to the pavilion at 23.
South Africa had the match in its favor when they missed the mark in a big way. The fielders dropped easy catches, missed run out opportunities and did not take a review on a definitive catch out. They messed up a couple of overs and the game looked to have slipped past their fingers.
Grandhomme raised a 50 with a classic and controlled inning, complementing Kane Williamson's powerful knock perfectly.
South Africa looked to make a comeback with de Grandhomme's wicket but it was not enough to see them through.
New Zealand won in an exciting match of 245/6 in 48.3 overs that kept the suspense alive till the very last over. It could have been anyone's match today and New Zealand swept it away by a hair's width. It was refreshing to see a match with a nail-biter finish rather than the one sided beat downs that have been a custom for the World Cup lately.
New Zealand is now back at the top of the table with 9 points while South Africa failed to shake off the run of bad luck and is still stuck at number 8 with 3 points to its name.