Long-time rivals Rafael Nadal and Roger Federer would face each other in an epic Wimbledon semi-final, Friday, a clash they missed out at the US Open.
This will be Nadal and Federer's 40th professional meeting, in what will be the pair's fourth meeting at the All England Club.
The clay of Paris is Nadal's baby and the grass of All England Club is Federer's ball game. This clash will be their first at Wimbledon since 2008 final where Nadal claimed the title in a five-set epic battle. Federer won the 2006 and 2007 Wimbledon.
At Roland Garros, the pair have clashed six times while they have met on four occasions at the Australian Open.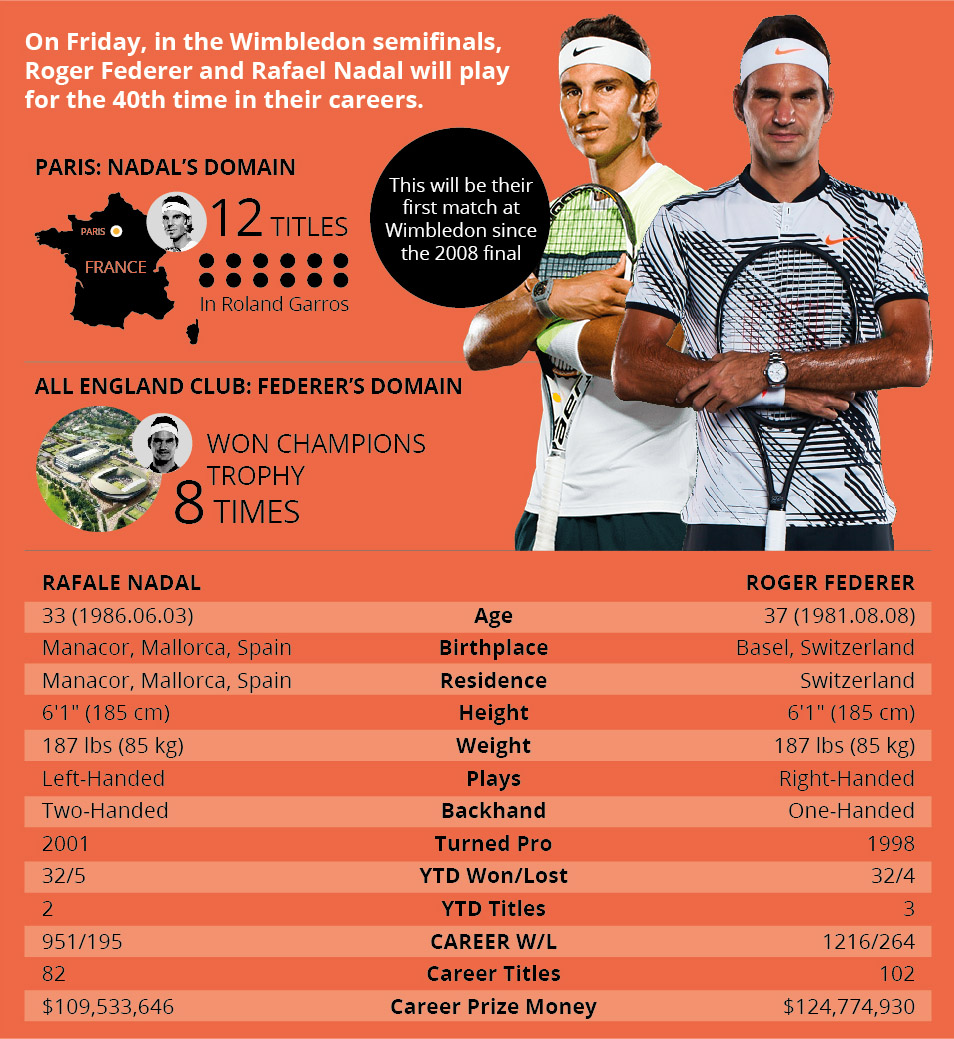 But the champions have never managed a face-off on the 24,000-capacity Arthur Ashe Stadium, the largest tennis arena. The Grand Slam finale in New York will be a fresh start despite Federer having five titles at the US Open while Nadal has three.
The duo will face each other after 11 years on a grass court and they're still on top of the game and the biggest names in the sport.
Two-time Wimbledon champion Nadal was written off as a grass court force when he failed to get beyond the fourth round at the tournament between 2012 and 2017.
However, he came agonisingly close to the final in 2018 when he lost to Novak Djokovic in a five-hour, 16-minute semi-final.
The 32-year-old Spaniard said that to play against Roger Federer is always a unique situation.