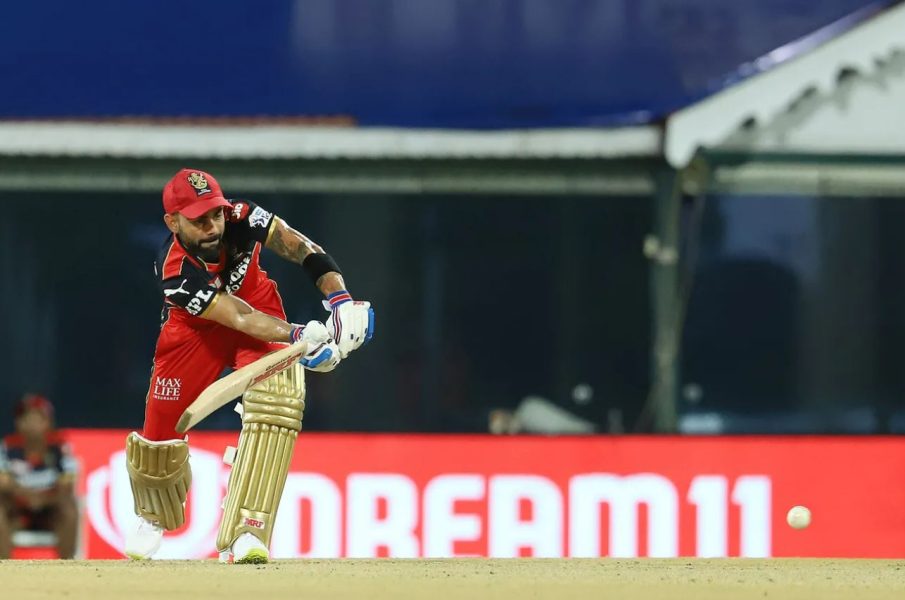 Kohli might repeat 2016 IPL where he scored 973 runs, says Gavaskar
Former India captain Sunil Gavaskar feels Virat Kohli might flourish as a batsman in IPL 2022 without the burden of captaining the Royal Challengers Bangalore (RCB).
As Punjab Kings (PBKS) take on the Faf du Plessis-led RCB at Dr. DY Patil Sports Academy on Sunday, March 27, the spotlight will be on Kohli who relinquished captaincy after last year's IPL. Kohli will take the field as non-captain for RCB for the first time since 2012.
Also read: IPL Season 15 is here: Bigger, with more thrills and spills
Speaking during a Gameplan episode aired on Star Sports, the official broadcaster of the IPL, Gavaskar said, "At the moment, we do not know whether Kohli will be captain again. Sometimes when a player is relieved of the burden of captaincy, he flourishes as he is not thinking about 10 other players."
He added, "When you are captain, you are thinking about 10 other players and sometimes also the other members of your squad, about their form or lack of form and things that they are not doing right which when they do it right, will be good for the team. This season, we might actually see the Kohli of 2016 where he got almost 1,000 runs in the IPL season."
In IPL 2016, Kohli won the Orange Cap scoring a record 973 runs with four 100s and seven 50s. However, a title eluded again as RCB lost the final to Sunrisers Hyderabad (SRH) by eight runs.
Also read: IPL 2022: Full list of 85 commentators across 9 languages
Speaking about Australian all-rounder Glenn Maxwell, Gavaskar said, "Maxwell's cricket depends on how he approaches every innings. There are times when his approach has been unbelievably fantastic and then there are times it has not been that great. Last season, he was in a team with Virat Kohli and ABD (AB de Villiers), two of the finest batsmen that the game has seen and so maybe he lifted his game. He raised the level of his game to try to keep up with that. If he says to himself 'I am going to do what ABD has done for RCB', then RCB could be in for a real magic season from Maxwell."
Jadeja is an 'outstanding thinker': Pietersen
Meanwhile, former England captain Kevin Pietersen has heaped praise on Chennai Super Kings' (CSK) new captain Ravindra Jadeja. The all-rounder has taken over the reins from long-time skipper MS Dhoni.
Also read: IPL schedule, squads, live streaming
"They've obviously decided that the time is right to move on from MS Dhoni, but it doesn't surprise me that they have turned to Ravi Jadeja another cool head who will make good decisions. Jadeja is an outstanding thinker and a very experienced T20 player, so CSK has a good chance of surprising everybody again," Pietersen wrote for Betway.
"CSK proved everybody wrong last season, including myself. There is some young blood coming through there, but they seem to have realised that having cool, experienced heads making decisions is going to give them an edge over everybody else. There are so many small decisions to make during a T20 match and if you get more right than the opposition, then you will generally win," he added.
The 10-team IPL 2022 commences today, March 26, with defending champion CSK facing Kolkata Knight Riders (KKR) at Mumbai's Wankhede Stadium.