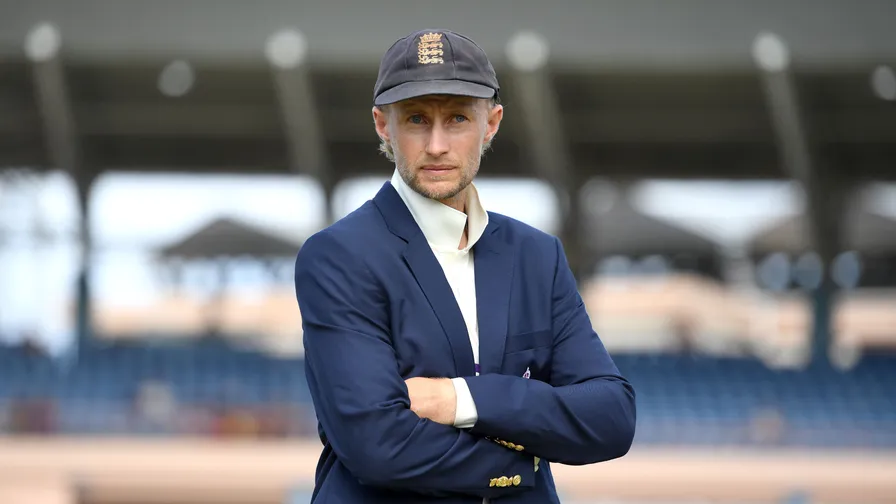 Joe Root can break Tendulkar's Test record of 15,921 runs. Here's how
In 2016, Indian batting legend Sunil Gavaskar had backed England opener Alastair Cook to break Sachin Tendulkar's record for the most number of runs. But that did not happen as the Englishman retired from international cricket at the age of 33, in 2018.
Now, the focus has shifted to another Englishman, and at least two former cricketers believe he can surpass Tendulkar's Test run tally which remains untouched for more than a decade.
Also read: IPL 2022: Full list of award winners, prize money details and key stats
The man who is in the spotlight is – Joe Root, who recently crossed the 10,000-run milestone in Test cricket. Overall, he is only the second England batter to the landmark.
The list for most Test runs is headed by Tendulkar with 15,921 runs (51 hundreds) from a world record 200 Tests.
In 2008, Tendulkar became the first batsman in Test history to score 12,000 Test runs. After that, he set more world records to breach the 15,000-run mark before retiring in 2013.
Barring Tendulkar, no other Test batsman has crossed 14,000 runs. The second highest at the moment is former Australian skipper Ricky Ponting's 13,378 runs.
Also read: Umran Malik names his 3 idols
Only 10 batsmen including Tendulkar have crossed the 11,000-run mark in Tests, and among them, only six crossed the 12,000-run milestone, and three (Ponting, Rahul Dravid and Jacques Kallis) the 13,000-run landmark.
The 10,000-run club
Root, on Sunday (June 5), became the 14th batsman in Test history to cross the 10,000-run milestone. He is the only active cricketer in this elite club with all the other 13 above him having retired.
So, that brings us to the question – whether Root can dethrone Tendulkar from the top?
If Root maintains his fitness and form and carries on for another six to seven years, there is a possibility that he could overtake Tendulkar's tally.
Root may find it tough but the task is not impossible.
At the moment, Root is 31 years old. He entered the 10,000-run club at the age of 31 years and 157 days, the same time taken by Cook to achieve the feat. So far, Root has scored 26 Test tons.
Also read: Ravi Shastri's iconic Audi 100 fully restored; here's how it was done. See pictures
When Cook's achievement came in 2016, Gavaskar had told NDTV, "Cook can break Tendulkar's record of Test runs. He has age on his side and England plays more Tests. Given the number of Tests England plays every year and if Cook can hold on to his form in the next seven years, he can surpass Tendulkar."
But Cook retired at the age of 33 with 12,472 runs, a record for England, from 161 Tests.
What did experts say?
Now, Root is talked-about to succeed Tendulkar. The former England captain needs 5,906 more runs to break the world record.
Ex-Australian skipper Mark Taylor thinks he can do it.
"Root has minimum five years left in him, so I think Tendulkar's record is very achievable. Root is batting as well as I have ever seen him bat over the last 18 months to two years. He is in the prime of his career, so there is 15,000 runs-plus for him if he stays healthy," Taylor told Sky Sports.
Also read: Bizarre ICC T20I contest: Six ducks, team all out for 8 runs
On the same channel, former England captain Nasser Hussain believed "there is whole heap of runs left in Root".
Another ex-England skipper Michael Vaughan, in his column for The Telegraph, wrote, "For me Joe Root stands alongside Graham Gooch as England's greatest batsmen and the way he is going he could surpass Sachin Tendulkar's record for the most Test runs. He is still 6,000 short of Sachin's total but he is only 31 and if James Anderson can play until he is 40 then I think Joe can too. He loves batting that much. He is driven. He is a cricket badger. You have to have it in you to wake up every morning and think about batting."
How Root can surpass Tendulkar
Root, who made his Test debut (a match in which Cook and Tendulkar too featured) against India in Nagpur in December 2012, currently averages 49.57. Tendulkar ended his Test career with an average of 53.78.
For Root to go past Tendulkar, as per his current average (49), needs a minimum of 120 innings, which means 60 Tests assuming he bats in both innings of each match, or else the number of matches will go up.
So far, he has featured in 118 Tests and as per above calculations, he will take nearly 170 matches to break Tendulkar's record. However, if his batting average gets better than his current career average, he could break the record in less number of matches.
To date, Root has batted in 218 innings and scored 10,015 runs. Tendulkar took 329 innings for his world record tally of 15,921. As per Root's career numbers, he will need more than 329 visits to the crease to overtake the Indian batting legend.
Comparing the 10,000-run milestone between Tendulkar and Root, the Indian batsman needed 195 innings to reach the landmark in 2005 while the Englishman took 23 more visits to the crease than Tendulkar.
Though it is tough to predict what happens to the form and fitness of a cricketer, Root needs to play at least 60-plus Test matches to overtake Tendulkar.
Whether it will happen or not, we have to wait and watch – for at least six-plus years. Or will Root go the Cook way?
Most runs in Test cricket (10,000+)
Sachin Tendulkar – 15,921
Ricky Ponting – 13,378
Jaques Kallis – 13,289
Rahul Dravid – 13,288
Alastair Cook – 12,472
Kumar Sangakkara – 12,400
Brian Lara – 11,953
Shivnarine Chanderpaul – 11,867
Mahela Jayawardene – 11,814
Allan Border – 11,174
Steve Waugh – 10,927
Sunil Gavaskar – 10,122
Younis Khan – 10,099
Joe Root – 10,015