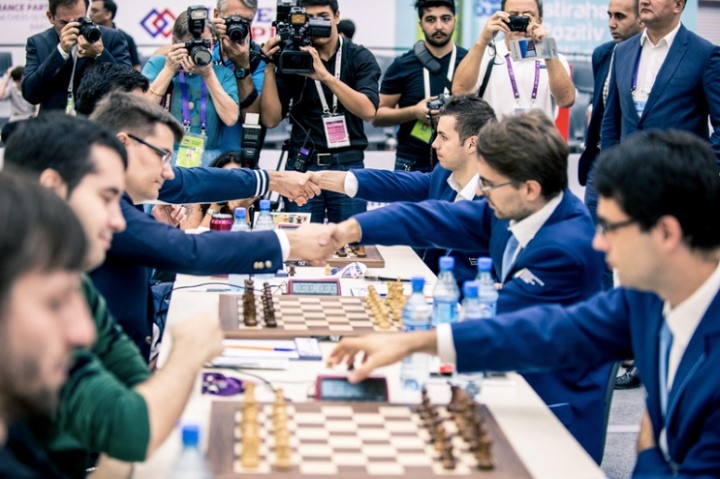 International Chess Day 2022: History, significance and what UN, FIDE say
Today (July 20) is International Chess Day or World Chess Day. This day also marks the International Chess Federation or World Chess Federation – FIDE's 98th anniversary.
This year's International Chess Day assumes significance in India as Chennai will host the 44th Chess Olympiad from July 28 to August 10. This is the first time ever that India will play host to this mega event.
Also read: Chess Olympiad in Chennai: Teams, schedule, format and venue details
It was on December 12, 2019, the United Nations (UN) General Assembly proclaimed July 20 as World Chess Day to mark the date of the establishment of the International Chess Federation (FIDE) in Paris in 1924.
Under the initiative of FIDE, July 20 has been observed as International Chess Day by chess players around the world since 1966.
"The designation of World Chess Day of the UN will not only recognise the important role of the FIDE in supporting international cooperation for chess activity and aiming to improve friendly harmony among all people of the world but also provide an important platform to foster, dialogue, solidarity and culture of peace," the UN said.
What UN said
According to the UN, since the outbreak of the COVID-19 pandemic, chess has seen massive growth, with more players than ever coming together to participate in chess events that are being increasingly held through online platforms.
The UN said it recognises that sports, the arts and physical activity have the power to change perceptions, prejudices and behaviours, as well as to inspire people, break down racial and political barriers, combat discrimination and defuse conflict, and therefore contribute in promoting education, sustainable development, peace, cooperation, solidarity, social inclusion and health at the local, regional and international levels.
Also read: Lifetime opportunity for youngsters, says Anand as countdown for Chess Olympiad begins
"Chess is one of the most ancient, intellectual and cultural games, with a combination of sport, scientific thinking and elements of art. As an affordable and inclusive activity, it can be exercised anywhere and played by all, across the barriers of language, age, gender, physical ability or social status. Chess is a global game, which promotes fairness, inclusion and mutual respect, and noting in this regard that it can contribute to an atmosphere of tolerance and understanding among peoples and nations," the UN said on the occasion of International Chess Day.
"Chess also offers important opportunities in the implementation of the 2030 Agenda for Sustainable Development and the Sustainable Development Goals, including strengthening education, realising gender equality and the empowerment of women and girls and fostering inclusion, tolerance, mutual understanding and respect," it added.
Watch: Chennai decks up for 44th Chess Olympiad
What FIDE said
In a statement, FIDE urged the members of the chess community to teach someone how to play chess.
"Like in previous years, we would like to invite you to celebrate and join us in our campaign, encouraging other members of the chess community to spend this day teaching someone how to play chess. This is not only one of the most effective ways to grow the game, but it also helps to create strong bonds between members of a family, a neighbourhood, or at school. This is probably why this initiative received a very warm welcome in 2020 and 2021, and FIDE is determined now to turn it into a permanent tradition," FIDE said.
"You could teach a kid how to play, as it would be easier and more rewarding for you both! But it can also be a grown-up since learning chess has beneficial effects at any age. To align with the Year of the Woman in Chess, we particularly encourage you to teach a girl how to play chess.
"Either way, choose someone close to you. You can change somebody's life by teaching him/her a beautiful game, but you will also be spending some quality time and creating or reinforcing a special bond with that person. If your children already play, maybe you can invite your nephew or your son's best friend. Maybe you can finally teach your boyfriend how to play or your high-school best mate. Or you could propose this as an after-work activity with your colleagues at the office," it added.