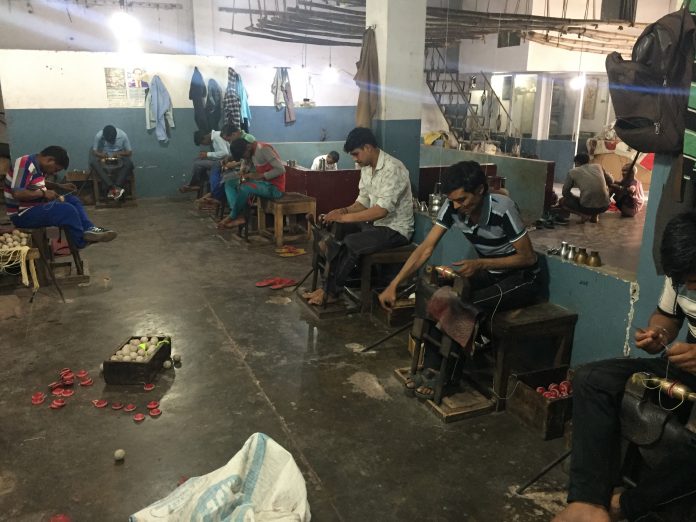 India's craze for cricket is unparalleled. But cricket ball manufacturers in India are slowly going out of business in an industry that is otherwise thriving. Why? Gau raksha (cow vigilantism) and GST.
Cricket ball makers in Meerut, who produce almost all the leather balls in the country, took a hit after the Modi government came to power in 2014. Uttar Pradesh, in particular, saw a sharp rise in cow vigilantism after the Yogi Adityanath government assumed office in 2017.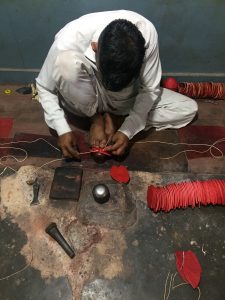 Harsh Bharadwaj, owner of Hira Sports Industries in Meerut, specialises in manufacturing cricket balls, among other things. He told The Federal, "Processed cow leather is used for making cricket balls and since 2014, we are facing an acute shortage of leather. A piece of good quality 2×4 ft leather, which used to cost ₹1,500, now costs ₹2,000. And the inferior quality leather, which used to cost ₹1,000 for the same size, now comes for ₹1,500." He adds that while alum-tanned leather is used for making high quality, waterproof cricket balls, veg-tanned leather is used for low quality balls.
Advertisement
While the price rise may have been a positive indicator for the industry under normal circumstances, an increase in the cases of lynchings and hate crimes have caused the availability of leather to fall. People hesitate to slaughter bovines in the northern state now.
Apart from non-supportive laws and vigilantism, Bharadwaj says that the other villain destroying the industry is the Goods and Services Tax (GST). In the pre-GST regime, there was no tax on cricket equipment. Now there is a 12% GST on cricket balls and a 5% GST on thread material used to stitch the balls.
A ball that used to cost ₹100 is now sold at anything in between ₹130-140. Bharadwaj wonders why the children of the country who buy balls should bear the burden of the GST to play a game they love so much. Hundreds of cricket ball making units have already shut down and labourers employed there have shifted to different professions to make a living.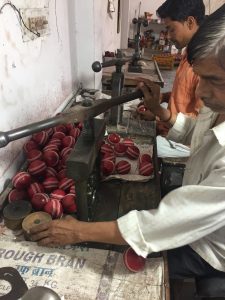 Kanpur, which supplies leather to all of North and Central India, used to have 400 large and small tanneries in the Jajmau area. In the last decade, many tanneries shut down due to financial crunches and government policies. Now, there are only about 268 tanneries left and they too are facing the music. During the Kumbh Mela, Kanpur's tanneries were forced to shut down for three months, which affected the leather industry in various parts of the country, including Meerut.
As many in the leather industry face the threat of extinction, those with the financial capacity are shifting base to greener pastures, where the atmosphere is much more conducive for the industry. But small and medium-sized players and those in the unorganised sector are at the mercy of the Uttar Pradesh government.