Voicing his opposition towards the ICC's proposal to make four-day Tests mandatory, Pakistan head coach and chief selector Misbah-ul-Haq said the change in format will lead to a higher risk of injury to fast bowlers.
"A fast bowler now routinely has to bowl 17 to 18 overs in an innings but if the duration is four days then his workload will increase to 20 to 25 overs. That puts him at greater injury risk and more importantly bowling more overs means it will take the zip out of his bowling," Misbah said on a PCB podcast.
Misbah joined the bandwagon of cricketers, including Indian skipper Virat Kohli, ICC Cricket Committee member Mahela Jayawardene, legendary all-rounder Ian Botham, the iconic Sachin Tendulkar and Australian master batsman Ricky Ponting, who are strongly opposing the world cricket board's idea to tweak the traditional five-day format.
Advertisement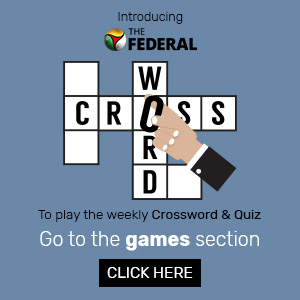 "People want to come and watch bowlers like Mitchell Starc, Naseem Shah, Cummins, Jasprit Bumrah bowl at full speed. If they have to bowl more overs to make up for increased overs it will mean they will lose pace."
Also read: Tests should be five-day affair: Jayawardene on four-day format
Misbah noted that normally teams played with four specialist bowlers in a five-day Tests and four-day games will create more difficulties for the bowlers.
"Will we have 90 overs or 110 overs in a day and don't forget in countries like Pakistan, India or Bangladesh the domestic season is in winter and normally even 90 overs are not possible in a day. So if overs are increased what will happen than?
"There is still a lot more clarity needed on how four-day tests will be managed. But in my personal opinion the duration of Tests should not be tinkered with."
Misbah insisted that five-day cricket is the beauty of Test cricket.
"This week the England and South Africa Test was decided in the final session of fifth day and there were a lot of thrills for the spectators and viewers. Test matches are decided normally on the fifth days when there is more wear and tear on the pitches, Misbah said.
Also read: ICC to discuss four-day Test proposal in March despite growing criticism
Despite growing criticism, former India captain Anil Kumble, who heads the cricket committee of the sports governing body, said the proposal will be discussed in the next round of the ICC meetings, to held in Dubai from March 27-31.
"Since I am part of the committee, I can't tell what I am thinking about it (proposal) at the moment. We will discuss it in the meeting and let you know," Kumble told PTI, adding that he is fine with past and current cricketers have expressed their views about four-day Tests.
Most recently, ICC Cricket Committee member and former Sri Lanka captain Mahela Jayawardene too opposed the proposal, which has been floated for the 2023-2031 cycle, to declutter the crowded calendar in order to introduce more global events.
"We will discuss it in the meeting (in March, and I don't know what will happen after that but my personal opinion is that it should remain five days. I would not want any change," he told PTI expressing that he is personally against any change in the Test format.
Earlier, Misbah's former teammate and Pakistan pace spearhead Shoaib Akhtar rubbished the idea, alleging that it is a conspiracy against Asian teams and the BCCI will not let it happen.
"Everywhere there is this conspiracy, a theory against Asian teams these days. I feel this (reduction of Test to four days) is totally against Asian teams," Akhtar said in a video posted on his YouTube channel.
(With inputs from agencies)
Also read: ICC likely to make four-day Test matches mandatory from 2023