Exclusive: Umran Malik should be fast-tracked into Indian team, says Irfan Pathan
Umran Malik, the fastest bowler in the country, is winning fans at a rapid pace. Expectedly, the Jammu and Kashmir player is one of the most talked-about youngsters in the ongoing Indian Premier League (IPL). Just for the record, Umran clocks 150+ kmph consistently.
So far in six games in IPL-2022, Sunrisers Hyderabad's (SRH) Umran has bagged nine wickets including a triple-wicket maiden in the 20th over of the innings, impressing current and former cricketers, including his mentor and former India all-rounder Irfan Pathan.
In an exclusive interview with The Federal, Irfan said Umran should be fast-tracked into the Indian team as the 22-year-old has an X factor. According to him, Umran will be an asset in all forms of the game, not just Twenty20. Irfan has played a big part in Umran's success and continues to guide him.
Irfan, in this interview, talks about Umran's journey, the first time he met him, SRH's role, and more.
Podcast: 'Dinesh Karthik's performance is an eye-opener'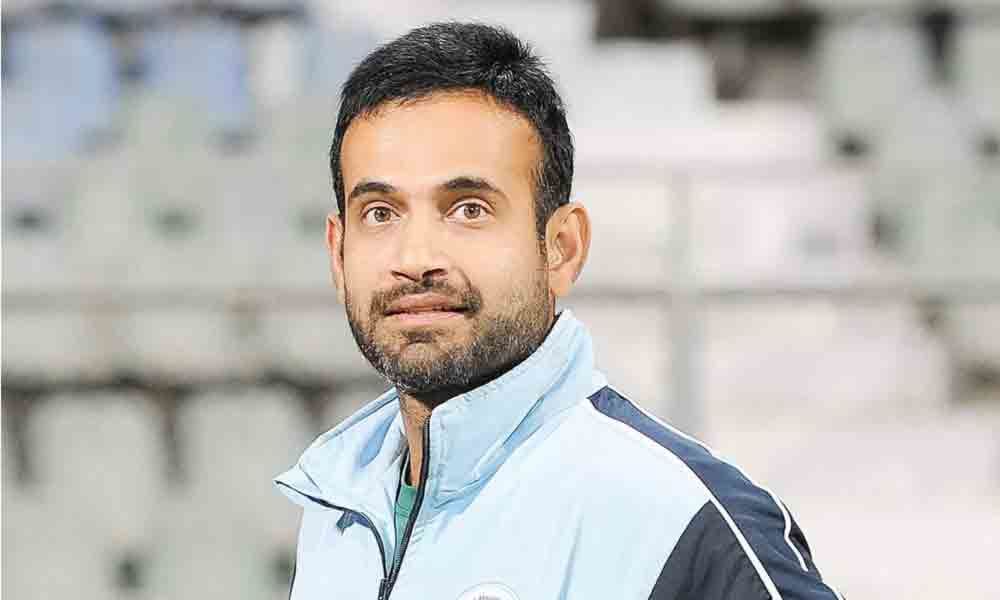 Excerpts:
Question: Being Umran Malik's mentor, you must be impressed with the youngster's terrific show so far in IPL 2022. Your first thoughts?
Irfan Pathan: Not only me, but the whole world is also impressed with him. And, not just Indians, but fans all over the world are excited about Umran. They are all talking about the speed of this young guy, who can get better in terms of accuracy. One thing is for sure, his sheer pace is impressing everyone. I am really happy with the way he has progressed. He is soaking up the pressure well. For a guy who has not played too much cricket, this is just amazing. He has hardly played Under-19 cricket, so he is new to the game. He made his IPL debut last season and in the second year, he is really doing well. He is a very keen learner as well. At the moment, he is happy and excited to be playing in the IPL.
Q: What did you feel when you first saw/spotted Umran?
Irfan: I met him for the first time in Jammu when Abdul Samad (J&K cricketer) asked me to have a look at him. At the time, Umran was very raw and used to bowl a lot of full tosses. He was all over the place at the nets. Back then, he had a huge jump out. Even then, there was one thing for sure; he used to terrorise batters in the nets. Not many wanted to face him in the nets. He was very pacy and needed some sort of guidance. He just needed a pathway. His action required some kind of compactness. We worked on his jump-out. To come from Kashmir and reach these heights, it is wonderful to see his progress. The first time I saw him, he reminded me of Pakistan's Waqar Younis. His bowling action looks similar to Waqar, but he is actually quicker than him. India never had bowlers who could bowl 150 kmph consistently. Also, you need to give credit to Sunrisers Hyderabad (SRH) as well for retaining him ahead of this IPL season. They have been looking after him very well.
Also read: Umran can play for India, says Ravi Shastri
Q: Is Umran ready for international cricket?
Irfan: You will never know. Obviously, he has not played much first-class cricket. However, he did play for India A on the tour of South Africa. When it comes to fast bowlers, we don't have many. So, he will be fast-tracked. BCCI selectors are already keeping an eye on him. When he is being talked about a lot, it (playing for India) will happen sooner rather than later. He is getting a lot of experience in IPL and I have no doubt that he will do well for India too. He should be fast-tracked into the Indian team because there is an X factor in him. And, when he doesn't do well, be patient with him and keep supporting him. Whether it is domestic cricket, IPL, or international cricket, wherever he plays, you need to be patient. There is nothing wrong in fast-tracking him into the national side. I feel he will play for India soon.
Q: Should he be included in the Indian team for T20 World Cup to be played later this year in Australia?
Irfan: The T20 World Cup is far away (October-November). Before the World Cup, India will play a lot of matches. Straightaway handling the World Cup pressure will be too much for him if the selectors are looking that way. If they want him to be a part of the World Cup squad, then play him before that.
Q: Umran's economy rate is a tad on the higher side at 9.13/over in IPL 2022. Should he work on this?
Irfan: He is a fast bowler and there are times when batters are not in control of their shots and still score runs. He is still learning, and sometimes pace can leak runs. Everyone knows this. You need to have the right kind of fields for fast bowlers. And Kane Williamson (SRH captain) set the right fields, including a slip even in the 15th over of the game. Sometimes, even edges go to the boundary. So, numbers don't tell the true story. If you want rewards, you have to take risks. In every game, you need that extra pace to get wickets and this is the guy to do the job.
Q: Can he do well in first-class cricket?
Irfan: Yes, 100%. We have been working on a few other deliveries as well. One thing is, be it first-class cricket or limited-overs, he should never compromise on his pace. He has to just keep bowling fast all the time. The more he bowls, the better he gets. He will be an asset in every format of the game.
Q: How are your interactions with him during the ongoing IPL?
Irfan: I have been in regular touch with him. I don't complicate things for him. He is now with SRH and I don't comment on the franchise's plans. Watching IPL games from the outside, if I notice anything in his game, I tell him. But I don't confuse him. During IPL games, my interactions with him revolve only how his mindset should be. When he is not playing IPL, I take care of everything.