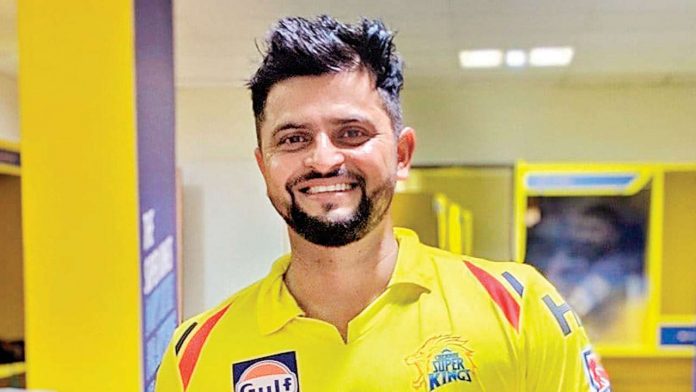 Suresh Raina's absence has certainly been felt in the Chennai Super Kings line-up with the MS Dhoni-led side losing two out of the three matches so far this edition of Indian Premier League. But CSK CEO Kasi Viswanathan has ruled out his return to the squad this season.
Raina had opted out of the league and returned India last month citing "personal reasons." A key CSK member since the first IPL season, Raina was looking forward to playing in the tournament after announcing his retirement from international cricket on August 15.
Viswanathan told ANI the franchise is not thinking about Raina's return as the player had made himself unavailable and that the team management respects his space and decision. He also promised the fans a strong comeback and that smiles would be back on their faces.
Advertisement
Related news: Raina's exit from IPL could mark the end of his tenure with CSK: Report
"We have been blessed with some of the best fans in the cricketing world and I can assure them we'll bounce back strongly. It's a game and you've you good days and bad days. But the boys know what they need to do and the smiles will be back," he was quoted as saying.
CSK, a three-time IPL winner, lost the last two matches — against Rajasthan Royals and Delhi Capitals — after bagging an opening match victory against the defending champions Mumbai Indians with Ambati Rayudu's magnificent 48-ball 71.
After the brilliant performance against Mumbai, Rayudu missed the next two games due to a hamstring injury. However, both Viswanathan and skipper Dhoni indicated that he's now fit and would return for the next game against Sunrisers Hyderabad on Friday.
"I don't think it was a good game for us. There was no dew, but the wicket did slow down. We're lacking a bit of steam in batting; that hurts. Run rate keeps on mounting after such slow starts and adds pressure, we need to figure that out," Dhoni said after Friday's match.
Related news: Delhi Capitals beat CSK by 44 runs in second consecutive IPL win
"We need to come back with a clearer picture, looking at the combination. Maybe, the team balance will get better once (Ambati) Rayudu comes back in the next game," he said. CSK CEO Viswanathan too said, "He (Rayudu) is fit and ready for the next game."
Meanwhile, CSK head coach Stephen Fleming rued the missing of some key players that he said has affected the team combination. He admitted his side were "a little bit muddled" at the moment and they need a clearer strategy going ahead after the two losses.
"Well, we're a bit muddled at the moment. We're missing some key players; we are trying to find a balance that allows us to be competitive. We are looking to develop a personality based on the wickets that we're facing," he said after CSK lost to Delhi Capitals on Friday.