In May, Finance Minister Nirmala Sitharaman announced the opening of the space segment for private players and startups and the Elon Musk-owned SpaceX launched the Demo-2 mission.
In view of these key developments, The Federal spoke to space tech startups on the future outlook and viability of being in the space sector.
Kshitij Khandelwal, CTO and director of Pixxel Space, Rohan M Ganapathy, director and CEO of Bellatrix Aerospace and Tushar Jadhav told The Federal about the funding challenges, pending Space Facilities bill, and how Indian Space Research Organisation (ISRO) should be delinked with a separate space regulatory body.
Advertisement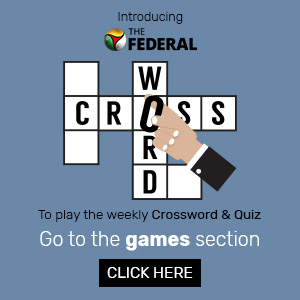 Pixxel is building a constellation of nano-satellites with a plan to launch one by November to provide real-time and affordable satellite imagery services.
Bellatrix Aerospace is building "electric propulsion systems for satellites and sources much of its components from India.
Manastu Space has developed a "green propulsion" system that consumes less fuel and adds to the cost advantages.
Related news: History in the making: SpaceX propels two NASA astronauts into orbit

While raising capital has always been difficult, the startups feel the process goes hand in hand with the industry's maturity and the government should soon pass the Space Facilities Bill, delink ISRO with a separate regulatory body, and address the regulatory challenges.
"Investors look for market, technology and regulatory challenges. Unlike other startups, in this business the longevity of startups is long, technology is like a binary game, either succeed or fail, and there is lack of clarity on regulatory aspects including on insurance of vehicles," Kshitij said.
Tushar of Manastu space believes that rather than ISRO viewing them as mere vendors and telling what and what not to do, they should partner with startups and work together.
"We are collaborators and not competitors," he said.
Rohan of Bellatrix said the government should pass the Space Facilities Bill at the earliest and cull out a separate regulatory body to make decisions, like the Telecom Regulatory Authority of India (TRAI) for the telecom industry.
"Startups cannot wait for long. We cannot wait for 4 months to access a facility. ISRO should dedicate, say 15 per cent of its component time for startup and dedicate a separate launchpad for startups at Sriharikota," Rohan said.