The Centre this week, ahead of the forthcoming festive season, announced a special cash package equivalent in lieu of Leave Travel Concession (LTC) Fare for central government employees for the four-year block period 2018-2021.
Union Finance Minister Nirmala Sitharaman on Monday (October 12) announced the new LTC scheme in view of the COVID-19 nationwide lockdown which caused disruption in the transport and hospitality sector due to which central government employees were not in a position to avail LTC for travel to any place in India or their hometowns in the current block.
Related news: Centre's special schemes for govt employees to help revive economy
Advertisement
The Centre, with an objective to boost consumption by their employees, has said the cash equivalent of LTC, comprising leave encashment and ITC fare of the entitled LTC, may be paid by way of reimbursement if an employee opts for this.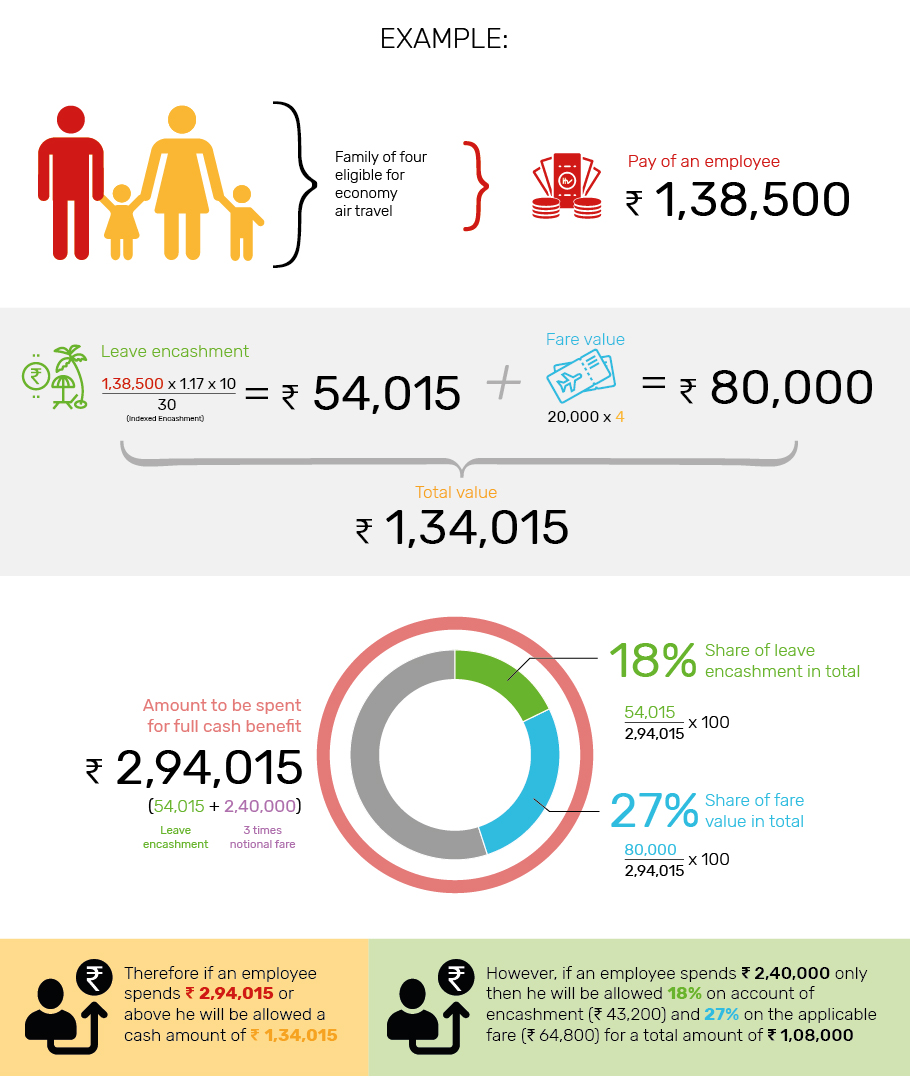 Those employees opting for this scheme are required to purchase goods or services worth three times the fare and one time the cash leave encashment before March 31, 2021. The money obtained this way must be spent by them on goods attracting a GST of 12 per cent or more from a GST registered vendor through digital payment mode.
The LTC Cash Voucher Scheme is the first part of the Modi Govt's plan to spur consumer demand. (1/2) pic.twitter.com/V2V5UA7Jdl

— NSitharamanOffice (@nsitharamanoffc) October 12, 2020
"The estimated cost of LTC Cash Voucher Scheme for the central government is ₹5,675 crores for PSBs and for PSUs it is ₹1,900 crore. The tax concessions for LTC tickets are available for state government and private sector too if they choose to give such facilities, these employees too can benefit," the finance minister said.
What is LTC?
LTC or Leave Travel Concession is an allowance that is included in an employee's overall CTC and is a part of the remuneration provided by an employer to an employee. Although it is a part of the CTC, an employee only gets the money when they claim for it against travel made in the country.
However, LTC does not include everything. Expenses related to travel made by rail, road, or air are covered under it while any expenses related to boarding, lodging and local transport, and other expenses that one faces while traveling are not covered under the LTC.
Under LTC, normally, an entire family is covered; family here includes spouse, children (up to two), dependent parents, brothers, and sisters.
This scheme is meant for the employees of the central government, public sector banks (PSBs), and public sector undertakings (PSUs). However, as per the notification and the clarification that followed, tax concession will be allowed for state government and private sector employees too who currently are entitled to LTC, subject to the guidelines of the central government scheme.
"The idea is to switch the expenditure from something which people are unlikely to do, which is travel, to buying some other stuff. But then they have added other conditions to it. So unless a person wants to buy something like a car it might have some impact. But it will be hugely limited," said Professor Abhijit Sen, economist, while speaking to The Federal.
Related news: Rural economy is back, can draw comfort from that: Sitharaman
"If you wanted to buy a car or a scooter or a motorcycle, you might say ok I will do it but you are hardly going to use this money to buy all sorts of presents during festival season because you have to maintain bills and people might say I will take it later because in any case LTC can be carry forwarded," he said.
The biggest gainer of this announcement would be those employees who have to avail the LTC Cash Voucher Scheme in a four-year block ending 2021, the LTC not availed will lapse, instead, this will encourage employees to avail this facility to buy goods that can help their families and also nudge overall compensation in the economy due to multiplier effects.
The finance minister had also released a clarification on a misinterpretation on LTC stimulus and its benefits, in response to a leading pink paper's story which said that the LTC voucher scheme for government employees may not be attractive.