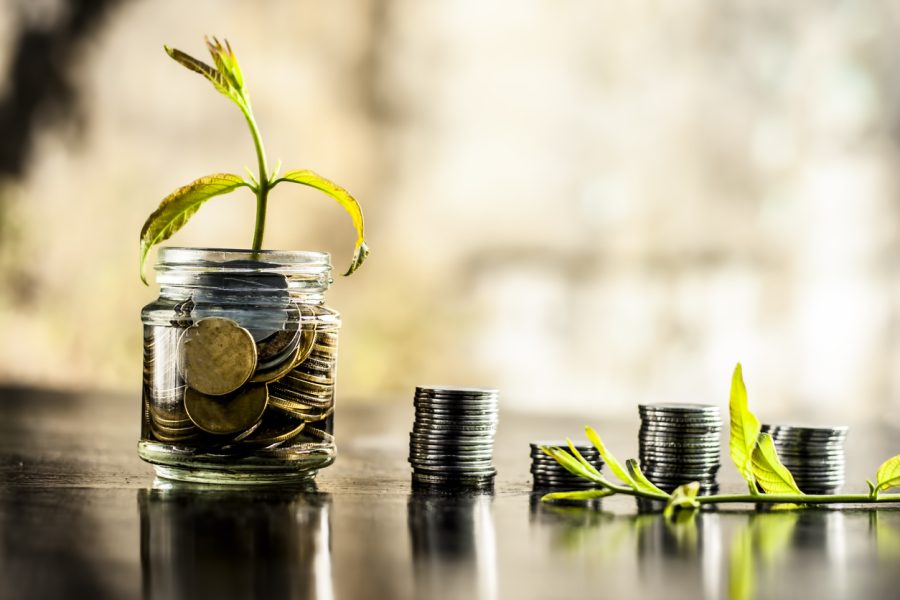 Experts' advice to Axis MF investors: Watch out, but don't panic
Retail investors should not react in a knee-jerk manner, but certainly demand more transparency from the fund house, say finance experts
The recent suspension of two fund managers at Axis Mutual Fund has left its investors worried. The duo is facing allegations of front-running and the fund house is conducting an investigation.
Viresh Joshi and Deepak Agarwal are the two fund managers who have been suspended. One of them was a chief dealer.
Also read: Another mutual fund scam: 2 Axis MF managers suspended for 'front running'
"To ensure business continuity, the funds managed by these managers have already been reassigned to other experienced fund managers, and Axis AMC has put in place necessary arrangements for execution of trades through another dealer," stated Axis Asset Management Co Ltd.
The plans handled by Joshi and Agarwal included Axis Arbitrage Fund, Axis Banking ETF, Axis Consumption ETF, Axis Nifty ETF, Axis Quant Fund, Axis Technology ETF and Axis Value Fund, according to a Bloomberg report.
As per the report, the Securities and Exchange Board of India (SEBI) is scrutinising funds that the duo managed. Axis AMC is India's seventh-largest asset manager with Rs 2.5 lakh crore in assets.
Also read: What is front running and why is it illegal?
In a statement, Axis AMC said it has been conducting a suo moto investigation over the last two months (since February 2022) and the company has used reputed external advisors to aid the investigation.
"As part of the process, two fund managers have been suspended pending investigation of potential irregularities. We take compliance with applicable legal/regulatory requirements seriously, and have zero tolerance towards any instance of non-compliance," it stated.
Front-running, also known as tail-gating, in simple terms is where a trader who has insider information on buying/selling large future transactions uses it for his/her own advantage.
What do you do with your Axis MFs?
The recent developments and probe have led to speculation on social media and investors are faced with the question – is their money safe at Axis AMC?
Also read: Mutual funds add over 3 cr folios in FY22 on sharp rally in equity market, digitisation
A Business Standard report quoted Deven Choksey, Managing Director, KR Choksey Investment Manager, as saying that "the possible front-running does not impact fund management, but investors should judge based on the performance of the fund". He added that front-running is a common problem in this industry across the globe and there are existing checks and balances which will be strengthened further.
Shriram Subramanian, founder and MD of InGovern Research Services, said in the same report that retail investors need not react in a knee-jerk manner but should demand more transparency from the fund house.
"So far Axis MF and SEBI were not forthcoming about what transpired, and investors should seek an explanation from Axis Mutual Fund. A detailed explanation is necessary from the fund house," he said.
Also read: Into mutual funds? Then you must read these clarifications by SEBI
Experts say that the Axis Mutual Fund episode should be treated as an isolated incident and retail investors should not be too worried, according to the report. According to many experts, the "wait and watch" policy is the best as of now.
The company has said that there are no restrictions on redemptions. This is good news for the investors.
In a letter to the investors, Chandresh Nigam, MD and CEO, Axis AMC, said: "There are no restrictions on redemptions. In any event, we believe that the available liquidity with our funds and the quality of our portfolio will enable us to meet redemption requests from investors, if any."
CEO's message
Nigam said the company has "impeccable reputation and track record" for over a decade, and investors' trust is paramount.
"With an impeccable reputation and track record for over a decade, strong backing of our parent Axis Bank and support from our JV partner Schroders, we remain committed to each one of you. Your trust is of paramount importance to us. As a responsible fund house we will continue taking necessary action to retain and further build your trust in us," he wrote.
On the investigation, he explained, "Today, we would like to assure you that we continue to maintain the highest governance standards, stringent protocols and best-in-class processes for fund management. We ensure compliance with all legal and regulatory requirements with a zero-tolerance policy towards any instance of non-compliance.
"Axis AMC proactively started an investigation in February 2022 and is using reputed external advisors to carry out the investigation. While the review process is still continuing, we have taken action against two fund managers handling certain equity schemes (one of whom was also our chief dealer), pending further investigation. As our investigation progresses, based on the findings, we will take further action as may be necessary."
He stated that all their portfolios have "high quality holdings". "Since inception we have followed a highly disciplined strategy focused on investing in high quality businesses with strong emphasis on risk management. Our performance over the years is proof of success to this strategy. All our portfolios have high quality holdings and have adequate liquidity."
Meanwhile, Trinamool Congress' national spokesperson Saket Gokhale said he has written to SEBI "requesting an urgent clarification" to investors on the allegations of front-running at Axis Mutual Fund.
"Have written to @SEBI_India requesting an URGENT clarification to investors on the allegations of front-running at Axis Mutual Fund. The silence of the regulator when the MF itself has admitted lapses is shocking," he said on Twitter while sharing the letter written to SEBI chairperson Madhabi Puri Buch.