It is difficult to be a parent. It is more difficult to be a mother. I know this not because I'm a parent or a mother. I'm neither. But because I have seen my mother give up all her desires to give me all that I desired to have as a child. She was helpless and weighed down by the principles of motherhood laid down by this world — the unfairness of the concept of love that women are burdened with once they become mothers.
So, it's not difficult for me to see what the mothers of Delhi's Shaheen Bagh must be going through — the thousands of protesting women who have come out of their houses to reclaim the public space and the Constitution. The women who have been staging a continuous protest against the centre's Citizenship Amendment Act (CAA) and the proposed nationwide National Register of Citizens (NRC).
Also read: Jamia, AMU, Shaheen Bagh: Muslim women are heroes of resistance
But what has taken their detractors by surprise is the show of solidarity at Shaheen Bagh, the inclusiveness of the peaceful protests replete with slogans of Jai Hind, Azadi, Bharat Mata ki Jai, Inquilab Zindabad, a giant map of India, women, children and men carrying the national flag, young boys and girls with the tricolour painted on their faces, posters of Ambedkar, Gandhi, Bhagat Singh held close to their hearts.
If Shaheen Bagh was quick to reclaim the Samvidhan (Constitution), its detractors were quicker to launch an attack on the idea of India. The right-wing ecosphere — which refuses to accept a secular, egalitarian and pluralistic India, and rather dreams of a Hindu Rashtra — was prompt in attacking the mothers of Shaheen Bagh, accusing that the 'protesters have been paid to sit on dharna'.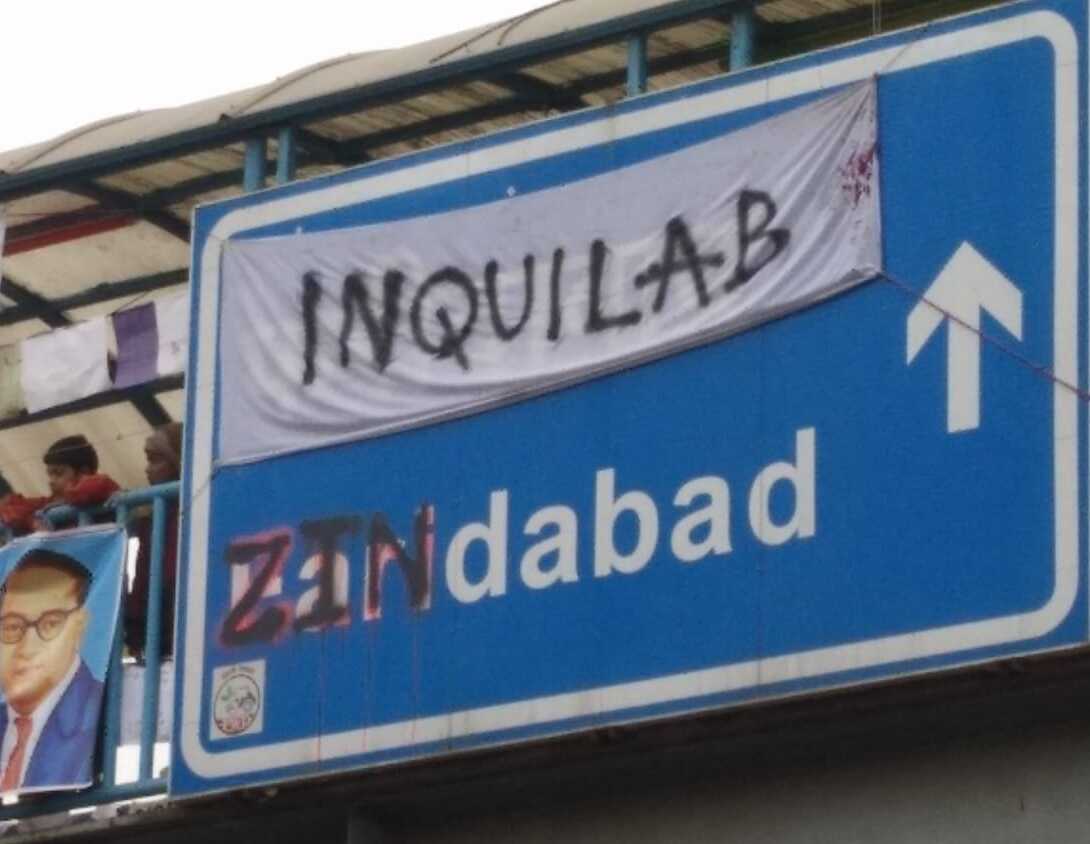 When they failed to break the steady women and their steely determination for more than a month now, they came for the children.
Soon, social media was replete with angry trolls lashing out at Shaheen Bagh mothers "for using their kids as anti-CAA protesters". Compromised media outlets jumped into the fray with screaming headlines. Their hearts suddenly started bleeding for innocent children "being used as pawns". A little-known Delhi-based outfit – Save Child India, which claims to "act as supporting agency of different right protecting agencies", even filed a complaint with the National Commission for Protection of Child Rights (NCPCR). The NCPCR, in turn, issued an advisory against the 'misuse' of children in the anti-CAA protests.
So, what exactly is the truth behind the children at Shaheen Bagh? What's so offensive about little children carrying the national flag?
By now, Shaheen Bagh has become a global phenomenon. Yes, anyone who bothers to join the Shaheen Bagh protestors will see a sea of mothers and their children. Of course, there are as many men (trust me, bearded men don't go unnoticed in India), but not all of these men, women and children are Muslims. Indians of different faiths — Hindus, Sikhs, Christians as well as non-believers — could also be spotted easily even though the right-wing cabal doesn't want to see that.
Also read: Shahbag to Shaheen Bagh: Anti-CAA protests have echoes of a secular movement in B'desh
When I went to Shaheen Bagh one afternoon, I saw children of different ages with their mothers – some toddlers too. But it didn't surprise me to see them – of course, where there are mothers, there will be children. Where do we think these mothers — mostly middle- and lower-middle-class housewives — are supposed to leave their children? Should they leave them with nannies or in play areas in malls, just like their rich counterparts do while they go kitty-partying, or shopping to DLF and Saket malls?
When I saw those children holding their mothers' hands, I saw in them my childhood – tugging at the loose end of my Maa's saree, following her to R-Day, I-Day functions or Durga Puja pandals. As a child I couldn't imagine a moment without my mother, even the thought of it used to bring tears to my eyes. But no one ever accused my mother of using me as a pawn to brandish her faith in God or the republic.
I remember every time I had difficulty sleeping, she would ask me to say a prayer along with her and would often end it saying"hey prabhu, xokolure dukh durgoti dur kora (May God take away everyone's pain and penury)". I don't remember anything but those words. And, how it made me believe that once she says those words, her God will take away everybody's pain. Of course, that was my republic of illusion.
Also read: CAA stir: Inter-faith prayer to uphold values of Preamble as Shaheen Bagh protest nears month
As I grew up, I learnt a lot about faith, God, humans and humanity that was not necessarily taught by my mother but from what all I saw. Whatever effected my mother's life, influenced me immensely. I guess that's natural. As a little girl, I would insist on eating the same food as my mother, sometimes from her plate and more often than not eating her share too.
So, why do we think anyone needs to teach the children about Azadi, NRC, CAA, or Samvidhan? Why do we want the children of Shaheen Bagh to be left alone at home? Why do we think that what is happening with their mothers, won't affect them? The mothers whose hearts are filled with fear. The mothers who somehow believe that their protest would save their children from being treated as 'the other' in an India that prides itself in being the largest democracy. Why do we think we will make their mothers cry and the children won't cry with them?
Although I'm thankful to my mother for filling my heart with love for everyone, I wish she had taught me a few harsh realities of our country too. I wish she had the courage to tell me that in practice India is not the country that the Constitution promises to be. I wish as a child I knew that people of all faiths are not equal or at least not treated equally. I wish she had taught me as a child the meaning of our Samvidhan and its importance. That all religions are equal before the state and no religion shall be given preference over the other is not just a secular expression but also one of the fundamental rights as per the Constitution.
Also read: Shaheen Bagh body calls off protest, but locals continue sit-in
I wish she had not just told me that there was a Bapu who fought for our azadi and was killed by a Godse, but also why Godse killed him. I wish she had told me to read the Constitution and know what are my rights in a free nation, and if denied, how to fight for my constitutionally guaranteed rights.
So, next time we see the children of Shaheen Bagh chanting azadi, let's not forget that in Bapu's fight for azadi, in his non-violent civil disobedience, men, women and children took part equally. What do we call a Rajkumari Gupta, who managed to supply firearms during the famous Kakori conspiracy, with her three-year-old son in tow? Or the much-celebrated Rani Laxmibai going into battle with her son tied to her back?
What do we call an eight-year-old Usha Mehta, who shouted 'Simon, Go Back' — a pawn, a paid protestor, or a child revolutionary? Or did we ask her parents to let her grow up and decide if British subjugation was good or bad for us?
BJP cheerleaders in the media have been scrounging Shaheen Bagh to capture video clips of children faltering to explain bombastic terms like the NRC, NPR and CAA. Of course, these children can't explain or fully understand these words. But do the hate-mongering Hindutva brigade understand the damage to India's democracy that has been unleashed by the BJP government? Do they even know what the Constitution of our country says?
Oh, wait. For that, they have to read the Samvidhan. Is this what actually irks them — young children chanting Samvidhan and Azadi while grown-up propagandists continue to swim in the slimy sludge of religious bigotry?
(The Federal seeks to present views and opinions from all sides of the spectrum. The information, ideas or opinions in the articles are of the author and do not reflect the views of The Federal.)