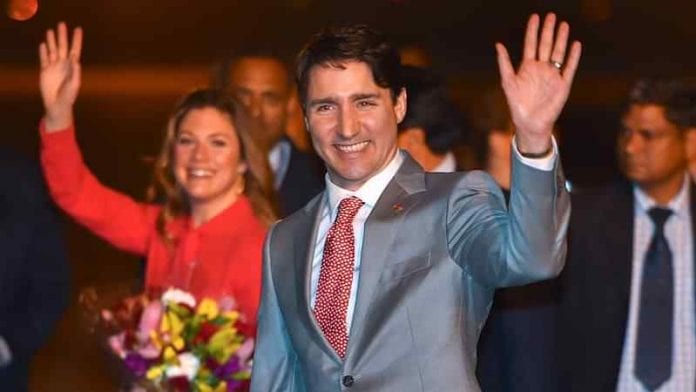 The headline 'Justin Trudeau ko gussa kyon aata hai' (Why does Justin Trudeau get angry?)  probably explains succinctly the reaction of the Canadian Prime Minister to the ongoing farmers' agitation in India.
At the risk of angering the BJP's Narendra Modi government, Trudeau has expressed concern over New Delhi's treatment of the thousands of farmers protesting on the capital's outskirts to repeal three controversial farm laws.
Despite India's objections, he has repeated his concern. The Indian government has summoned Canada's top envoy to India and placed on record its objections. But these don't seem likely to make much difference. Trudeau's political fortunes are closely tied to the support of the Sikh community in Canada.
Advertisement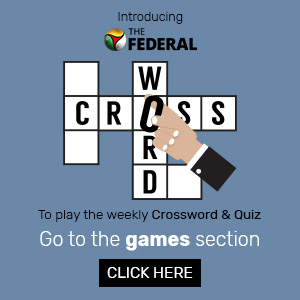 Also read: After Canadian PM, British MPs raise voice against farmers' protest
Diplomatic and trade relations between India and Canada are among the most stable and non-threatening. By 2021, trade between the two nations is expected to touch $10 billion. Yet, Trudeau has chosen to comment on what the Modi government says is an internal Indian issue, and that no outsider has the locus standi to interfere.
The government of no other country has responded to the farmers' agitation and neither has any farmers' organisation sought the intervention of any foreign nation.
Trudeau's response stating his country 'stands by the right of peaceful protest' reflects the clout of the Sikh community in Canada, which, over the years, has systematically grown to dominate politics in that country. In fact, the New Democratic Party led by Jagmeet Singh supports Trudeau's Liberal Party that enabled his minority government to survive in office after the 2019 elections that did not give any party a majority.
New Delhi should have ideally been happy that a community of Indian origin is a significant player in the politics of a developed country. Yet, it is deeply uncomfortable as there are sections within the Canadian Sikh community that continue to support the idea of a separate Khalistan in India.
In the 1980s, the movement for a separate Khalistan swept across Punjab. For a decade, it held sway causing massive violence, deaths, and terrorist attacks in various parts of India to eventually be put down by military force by the erstwhile Indira Gandhi government for which the former prime minister paid with her life.
Eventually,  over the course of a few years, the movement died down and is now all but a distant memory.
If Trudeau is now supporting the ongoing farmers' agitation, dominated by Punjab's Sikh farmers, it is not the first time he is being seen to be in the wrong. In 2018, he was snubbed by the Indian government on a visit to India, as, a year earlier, Trudeau had reportedly taken part in a Khalsa Day parade in Toronto where he was photographed in front of a separatist Khalistani flag.
Also read: Farmers call for Bharat Bandh on Dec 8, 'won't stop' protests till laws repealed
Trudeau, though he was Prime Minister, was met at the Delhi airport by a Minister of State and for several days none of the members of the Indian government met him. Punjab Chief Minister Amarinder Singh refused to meet him unless he categorically stated his opposition to Khalistani supporters. Apparently unruffled, Trudeau visited several cities across the country with his family as if on a private visit.
The visiting Prime Minister further angered the Indian government by having in his entourage Jaspal Atwal, a former member of the now-banned International Sikh Youth Federation, who had been convicted in the attempted murder of a Punjab minister Malkiat Singh Sidhu visiting Vancouver in 1987. Trudeau expressed regret at what his government said was an inadvertent mistake. But the damage was done.
He did meet Prime Minister Narendra Modi eventually and both held a joint press briefing but that was more to salvage something from an already strained relationship.
In some ways, Trudeau's response to the Sikh farmer-protesters can be likened to India's reaction to the plight of indigenous Tamils in Sri Lanka. Though the two issues are completely different, one cannot help but point out that Indian politicians in Tamil Nadu openly backed Tamil separatists in the island nation for at least four decades, until the assassination of former Prime Minister Rajiv Gandhi in 1991 and the decimation of the Liberation Tigers of Tamil Eelam in 2009.
Also read: India summons envoy of Canada over Trudeau's farmers' stir comments
Even now, there are sections in Tamil Nadu which continue to support the idea of a separate Eelam in Lanka. The nub of the issue is the emotional and historical connect between the Tamil communities of the two countries, which have often times tended to cross geographical and national boundaries. On several occasions prior to 1991, the Indian government took positions sympathetic to Eelam Tamil separatists under pressure from Tamil Nadu.
The Sikh community response,  fronted by Trudeau, is similar. Its largely an emotional outburst in response to the troubles faced by the community in India – something that no amount of diplomatic snubs can plug. Needless to add, the Sikh community in Canada continues to have strong links to their families back home in India.
Trudeau, meanwhile, has rewarded the Sikh community with a generous share of political power. In the Canadian parliament, there are 18 Sikh elected representatives. As Trudeau once remarked, there are more Sikhs in the Canadian parliament than in the Indian Lok Sabha, which has 13 MPs from that community.
The rise of the Sikhs in Canada is not by chance. They are highly organised and have carefully planned their political roadmap in that country. Unlike in India, where a few individuals leading a political party nominate candidates for elections, in Canada, each aspirant for election needs to get a minimum number of verifiable backers from among registered voters in a particular constituency.
Any individual with the highest number of backers is then nominated by the party as a candidate for election. The Sikhs have used this system to garner grassroots support successfully. Though they number just around two per cent of the total population, the political clout the Sikhs command far exceeds their population.
What the Canadian experience shows is that while Indians back home feel justifiably proud that some of their own have made it big abroad, they must be prepared to face flak and 'interference' as well. Already a situation similar to Canada is brewing in the United Kingdom which also has a large Sikh population. Not to forget, the latest individual of Indian origin in the pack, US vice-president elect Kamala Harris, who has already expressed reservations over the Modi government's treatment of the Kashmiris and the human rights situation in India.