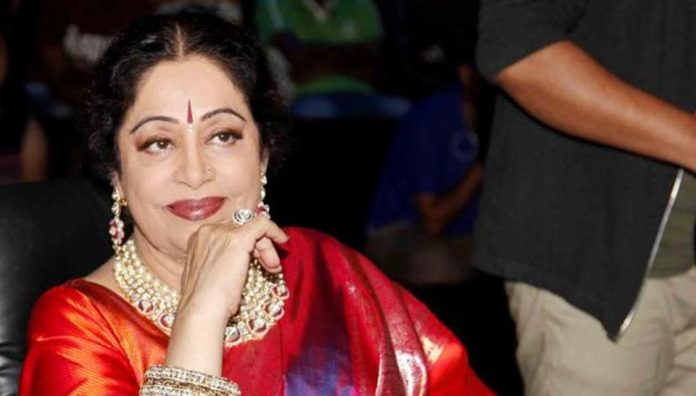 It can be safely presumed from her filmography that actor Kirron Kher has very little work these days in Bollywood. So, she is utilising her fabled acting skills in politics — behind the camera.
Kher, the incumbent BJP parliamentarian from Chandigarh, is defending her seat against the Congress party's Pawan Bansal this election. Much of the defending is happening through videos shot on mobile phones and released on her Facebook account. On the ground, Kher and her campaign are rarely seen or heard.
Two factors have forced Kher to literally cede ground to her rival and fight on social media: heavy infighting within her own party and poor turnout at her own rallies where, to her utter misfortune, even those in attendance ask uncomfortable questions.
Advertisement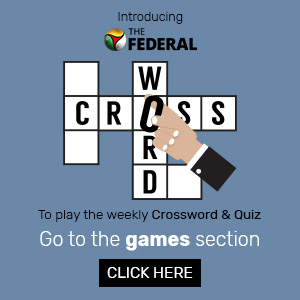 Response to Kher's rallies and roadshows has been largely poor this election. On May 6, her actor husband Anupam Kher was to address two public meetings in Chandigarh for his wife. Both the events had to be cancelled as less than 50 persons turned up at one venue and just a dozen at the other. Two days prior to that empty chairs were seen at BJP chief Amit Shah's rally in Kher's constituency. Some of the women at the venue were seen leaving the moment Shah started speaking.
Uncomfortable questions, meanwhile, are popping up everywhere. On May 8, Anupam Kher was confronted on camera by a shopkeeper with the BJP's 2014 manifesto. The voter wanted to know how many of the promises made in the document were fulfilled. In response, her actor husband walked out quietly. On another occasion, when asked if his wife had ignored the constituency for five years and had, thus, made voters angry, Anupam replied with 'Bharat Mata ki Jai.'
After these embarrassing experiments with public meetings and interactions, Kher has receded to the safe comforts of social media, where she has been battling the Congress with videos highlighting her 'faujiyan di beti (daughter of a family of army persons)' credentials and an emotional pitch to ex-soldiers and their families to vote for her.
Most actors, on winning elections, become notorious for ignoring their constituencies or becoming unreachable. Though they get a head start in politics due to their star power, adapting to its rough and tumble, 24×7 demands of the electorate turns out to be a big challenge. Leaving the comforts of Mumbai, its shiny studios and comfortable apartments becomes a pain. In the past, big stars like Dharmendra and Govinda won elections but refused to contest again, sensing public anger against their poor performance.
Kher too appeared destined for forced retirement this election after the local unit of the BJP informed the high command that her prospects of getting re-elected were dim. Her absence from the constituency and rift with Sanjay Tandon, the Chandigarh unit chief of the BJP, were cited as hurdles in her re-election. But, Kher's candidature was announced at the last minute, reportedly because of pressure from her husband, who cited the entire family's loyalty to the BJP as a bargaining chip.
Convincing the electorate has, however, been a tough task. The buzz in Chandigarh is that Bansal — who represented Chandigarh in parliament for three terms till 2014 — is putting up a tough fight. The fall of the Punjab unit of AAP, whose celebrity candidate Gul Panag polled around 1.10 lakh votes in what was called the 2014 'battle of dimples,' has also made the election a straight shootout between Bansal and Kher.
Bansal was the railways minister in Manmohan Singh's cabinet. But, he was sacked after his role came under the scanner in a bribery case for a key post in his ministry. But, he remains a popular local leader because of his ability to connect at the grassroots level.
Chandigarh is a small constituency, confined to a radius of around 20 km and around 6.15 lakh voters, and thus can be swayed by people-to-people connect. Since the people of Chandigarh are used to a 24×7 parliamentarian, Kher's inability to spend time in Chandigarh has become a key election issue.
Kher is countering the local vs outsider narrative by talking about Prime Minister Narendra Modi and seeking votes in the name of national security and her own fauji background. Her tagline on the campaign trail is #AayegatohModihi (Modi is bound to return). Her target audience is the huge vote base of retired army officers and their families in the Union Territory to whom she talks through a barrage of videos. At least on social media, she is finding some audience.