Commerce Minister Piyush Goyal is known for fiery debates on TV channels. However, on June 21, 2019, he was not at his articulate best on the floor of the Rajya Sabha when he tried to put up a brave face saying that withdrawal of tariff concessions under Generalised System of Preferences (GSP) by the United States—which came into effect from 5 June—would not have significant impact on Indian exports. This assertion comes barely within a week of India imposing retaliatory tariffs worth $240 million on 29 products it imports from the US.
True, the new aggression in US trade politics against India cannot be equated with its virtual trade war with China. US punitive tariffs are on Chinese imports worth $60 billion and President Trump is threatening to impose more such tariffs on $300 billion worth imports from China whereas Indian exports to US under the concessional GSP in US fiscal year 2018 was $6.3 billion only, according to a US Congressional Research Service study dated April 3, 2019.
However, Piyush Goyal clearly underplayed the impact of the US move on India when he told the Rajya Sabha that the actual loss of revenue for Indian exporters due to withdrawal of duty concessions under GSP would work out to $240 million only, compared to total Indian exports to the US at $52.4 billion in Indian FY 2019. But the loss cannot be calculated only in terms of additional 1–7% additional duty the US would impose on Indian exporters of these goods. In a highly competitive scenario, it might have a cascading effect.
Advertisement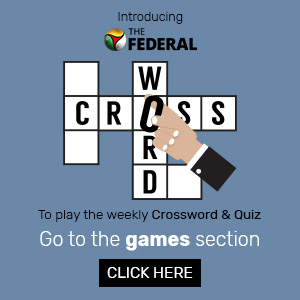 Considering that pharmaceuticals, auto components, textiles and apparel and leather goods constitute the four largest items of Indian exports that enjoyed GSP concessions, the impact would be felt disproportionately more on Tamil Nadu, which accounts for bulk of exports in the last three of these four categories. From The Federal, we talked to some industry representatives in these sectors and they seem to be much more worried than Goyal.
Also read: GST Council to consider reducing tax on electric vehicles
Tamil Nadu accounts for 70% of car exports and 25% of auto component exports from India. The total automobiles and auto component exports from Tamil Nadu in 2017-18 was nearly $6.8 billion. There are 100 major auto component units in the state employing 45,000 workers and around 4,000 small and medium enterprises with another 80,000 workers.
Varadharajan Venkatraman, who owns New Century Engineers in Ambattur Industrial Estate, says, "Vehicle sales were down by 8% in 2018-19 but their decline to 16% in April this year is more worrisome. Orders are down for many auto component units in Ambattur-Oragadam-Sriperumpurdur MSME auto components cluster in Chennai. Trump's GSP cancellation would come as a terrible blow."
Raveendran Muthuraj, owner of CEC Compressors and an office-bearer of an MSME association in Coimbatore, says, "Export of knitware and readymade garments from Tamil Nadu fell by Rs.16,000 crore in 2017–18 due to the aftereffects of demonetisation and GST. And now, GSP withdrawal is the last straw for the textile and apparel units in Tiruppur and Karur. It is a federal issue. Centre's tokenist retaliatory tariffs on imports of almonds, apples and walnuts from the US are of no relevance to Tamil Nadu. The state government should demand that they be consulted beforehand and force the Centre to impose duties on imports of textile machinery, medical equipment and power project equipment from the USA to protect the domestic industry in Tamil Nadu."
The leather industry in Tamil Nadu, which accounts for 40% of leather goods exports and 42% of total leather sector employment in the country, is reeling after repeated blows due to cow slaughter ban, GST and, above all, the economic slowdown in EU. The business had barely started recovering in 2018, and now Trump's revoking of the GSP has come as a fresh blow.
Also read: Making India $5 trillion economy challenging but achievable: Modi
According to Parthiban, who owns MAS Garments in Bangalore, "Earlier Bangalore units used to get 30% job-orders from Tamil Nadu but now many units in Ambur-Vaniyambadi leather goods belt in Tamil Nadu are idle. The margin of units doing job-work for export firms has already fallen below 5% from the earlier 10%, and 7% additional US tariff would deal a mortal blow to them."
C.Marimuthu, who just retired as works manager in Vaibhav Apparels, says that not only are the leather goods units affected, half the tanneries in Tamil Nadu are closed down. "The Tamil Nadu government has not taken up the matter with the Centre and has not offered any relief to the industry on its own either," he says.
"Six years back, the customs duty drawback benefit was up to 9% on leather goods and now, after the December 6, 2018 notification by the Department of Revenue, it has come down for leather apparel to 3.1%, and ranges between 2–2.5% for other leather products", says Marimuthu, who wants the duty drawback to be hiked to 10% again. For those who export to the US markets, the government should think of other incentives also, he adds.
There are far more contentious issues between India and the US like US opposition to Indian new e-commerce rules and the data localisation conditionality, and there are even issues of strategic and geopolitical importance, like US withdrawal of exemption to India from sanctions on oil imports from Iran and Trump's opposition to India importing S-400 missiles from Russia. Compared to these, cancellation of GSP concessions to India might be a minor issue.
Still, many in the Tamil Nadu industry are eagerly expecting some relief in the Union Budget. Finance Minister Nirmala Sitharaman would be presenting the budget on July 5, and since she hails from Tamil Nadu, they are waiting to see if she is sensitive to the GSP-related crises in auto components, apparels & garments and leather goods industries of Tamil Nadu.