The Congress has finally decided to elect its new president before June 5. It will be almost two years after Rahul Gandhi abdicated, taking responsibility for the party's rout in the 2019 polls.
But, Rahul had never really left. And, if the chatter in the party is an indication, he might return after the June election.
Rahul's assurance to keep on doing his bit and more as an ordinary member of the party till his successor was found turned out to be rather strange as he virtually lead the party, like before his resignation from the post of Congress president. This triggered worries about the fate of the party and seasoned Congress hands came out to express concern, and start a mini revolt.
Advertisement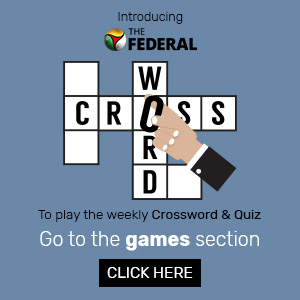 Many of these leaders are far more senior than Rahul in age, experience and vis-à-vis the years or even decades spent by them in public life, though their point of difference with Rahul is not over accepting his leadership and none have yet, or ever, rejected him as leader. The source of friction lies in the fact that a party-secretariat-like set-up of about 15 to 20 people runs the show for Rahul alone, making the larger party and its second and third rung leadership nearly redundant and idle.
Amid this, the efforts of Rahul's mother Sonia Gandhi to fill the gap as an interim president of the party has thrown up issues like access to her. Because of her illness and the unfortunate death of her political secretary Ahmed Patel in last November, Sonia is not as readily available to party colleagues for consultations on important matters as was the case before.
After the loss of Patel, former Madhya Pradesh chief minister Kamal Nath has been tasked to bridge the gap between the party high command and the leaders who have reservations, about the way the party's affairs are of late being conducted.
Opinion | Congress has to act fast if it doesn't want to be in history's dustbin
Yet, overall Congress is said to be becoming rudderless where Rahul alone does what he likes, or at best acts upon the advice of a select group of cohorts led by the party general secretary (organisation) KC Venugopal, ignoring many among the higher ranks of the party.
The net result of this is that despite a grim economic downturn and about two-month-long farmers' agitation on Delhi's borders, the party's word does not carry the weight that it should have. So the demand for election of a full-time party president found resonance in the Congress Working Committee meeting on January 22. This was vociferously resented by Rahul loyalists and as a result, a war of words ensued between the rival party camps, forcing both Rahul and Sonia to intervene and calm down the two sparring groups.
With Parliament's Budget session only days away, the interim party president faced the demand for not only election to fill the post of party chief but also to put in place an elected committee to select candidates in elections to be held for State Assemblies and Parliament in future.
This was a loaded move on the part of the rebels in the Congress since Sonia sought a longer deadline for the election of party president and alongside it a new CWC. The committee formed for this after a CWC meeting held earlier under the party veteran Madhusudan Mistry presented a schedule to elect party chief by May 29. This has now finally been extended to June in view of the upcoming polls in five states spread over from northeast to south, or in states like Assam, West Bengal, Kerala, Tamil Nadu, and Puducherry.
Related news | Ready to quit if collusion charges proved: Ghulam Nabi Azad
Earlier, a disappointingly poor show by Congress in Bihar polls had vindicated the party rebels. Twenty-three of them led by party leaders in the Rajya Sabha, Ghulam Nabi Azad and Anand Sharma, besides some of the former central ministers and chief ministers, had raised the issue of leadership among other things through a letter in August to Sonia. The selection of candidates for Bihar polls admittedly turned out to be quite unsatisfactory as most of them lost the polls.
But such points are getting lost upon Rahul and his team. Congress is again gearing up to face the next round of polls in five states without drawing any worthwhile lesson from what happened in Bihar, say Rahul's critics in the party. Last CWC meeting took place only a day before the beginning of Rahul's three-day tour to parts of poll-bound Tamil Nadu. In the CWC meeting, former Union finance minister P Chidambaram backed rebels' demand for announcement of an early schedule for the election of the new party president.
Since this has actually been turned down though without saying as much, there can hardly be any guarantee that senior leaders of the party are going to remain onto the same page through the run up to the forthcoming state polls. Some of them may well turn indifferent and, thus, the chances of a virtual repeat of what had happened in Bihar cannot be said to be remote, warn those who are keeping a close watch on Congress.
Obituary | Ahmed Patel: An ace of many a political battle, Sonia's trusted aide
Thus, what is happening in the Congress can well be a case of breakdown of the network among its top leaders. They are mostly communicating through letters, or via meetings held through video conferencing. For this, they are often armed with arguments against each other at the cost of the badly needed collaboration for their party's sake.
Strangely, this is happening at a time when smaller opposition parties other than Congress are too groping in the dark to find their way out amid the growing clout and strong arm tactics from a common rival that is getting deeply entrenched all over the country to cut mainly the Congress and generally the Opposition. Yet, a beleaguered Congress, because of its internal challenges, is in no position to do the kind of hand-holding that smaller parties may try to look for.
Thus, politics today presents such a bleak scenario that the powers-that-be can well afford to be wishy-washy amid myriad challenges that stare them and people in the face. The current farmers' crisis and the recent migrants' exodus from cities to escape the pangs of lockdown are not just examples of the government's indifference to their plight but also the failure of Opposition and so that of the Congress to make the government act.
(The writer is an independent journalist based in Delhi. He tweets @abidshahjourno)
(The Federal seeks to present views and opinions from all sides of the spectrum. The information, ideas or opinions in the articles are of the author and do not necessarily reflect the views of The Federal)