Prime Minister Narendra Modi created an unnecessary scare about India's population exploding in his Independence Day speech. By mixing it up with patriotism, he provided an opportunity for the communally-minded to indulge in minority bashing.
The very next day, according to news agency PTI, the Shiv Sena gave vent to prejudice in its mouthpiece, 'Saamana' (a Marathi newspaper) by mocking the breeding behaviour of "fundamentalist" Muslims. Coming from a Marathi chauvinist party, that was a bit rich. Its comments were not based on facts either.
Maharashtra's total fertility rate (TFR), according to the 2015-16 national family health survey, is 1.87, which is below both the national average (2.18) and the replacement level is 2.1.
Advertisement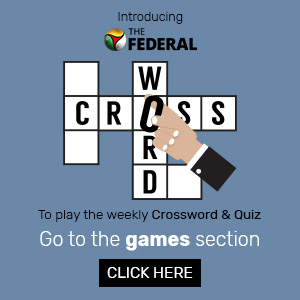 The average number of children born per woman is called the total fertility rate. Replacement level refers to the rate at which a population exactly replaces itself from one generation to the next, without migration.
The fertility rate of Muslims in Maharashtra (2.33) is higher than that of the state's Hindus (1.87), but the gap between the two is narrowing. Muslim women there now have on average 0.5 children less than they did in 2005-06.
Also read: One nation, one poll key to make India great, says PM during I-Day speech
Fertility rates are falling across specific categories with differences in religion, caste, income or education, says Poonam Muttreja, Executive Director of Population Foundation of India (PFI). PFI is a voluntary organization founded in 1970 by enlightened industrialists like JRD Tata and Bharat Ram to advance "human welfare through family planning."
Between 2005-06 and 2015-16, the TFR of Muslim women has declined by 0.78 children on the national level. Hindus have reached the replacement level of fertility at the national level and in 21 states. The replacement level of fertility for Muslims nationally is 2.62. In 12 states, they have reached the replacement level of fertility.
Combing through census data, Saswata Ghosh has found that Hindus have either reached or fallen below replacement levels in 331 of 618 districts, which is almost 54 per cent of 618 districts.
An associate professor at the Institute of Development Studies, Kolkata, Ghosh has used an indirect estimation technique since family health surveys do not provide fertility rates at the district level. In 217 districts, which accounts for 35 percent of the total number, Muslims were at or below replacement levels of fertility.
The minority community is imitating the social norms and behaviour of the majority community with a lag, says Ghosh. This has been observed in Bangladesh too. He says the focus of family planning efforts should be on states with large populations and high fertility rates ─ Bihar (3.41), Uttar Pradesh (2.74), Jharkhand (2.55), Rajasthan (2.4) and Madhya Pradesh (2.32).
Muttreja disapproves of coercion. She finds the penal provisions of the population regulation bill, 2019 problematic. The private member's bill was introduced in the Rajya Sabha in July by Rakesh Sinha, a BJP MP and RSS ideologue.
It calls for barring people from contesting elections if they have more than two children after the bill is enacted. Other proposed penalties include higher than normal interest rates on bank loans, lower rates on bank deposits, and a cut in subsidised, rationed food grains.
But Muttreja welcomes the bill's provisions requiring the government to create awareness about the benefits of birth spacing, making spacing contraceptives widely available and ensuring male participation in family planning.
In the latest family health survey, women said that their "wanted" fertility rate was 1.8, which means they desire smaller families. About 30 million married women in the ages of 15 and 49 years wanted to delay or avoid pregnancy but did not have access to contraceptives, resulting in unwanted births.
Muttreja says a five-state study by researcher Nirmala Buch has shown that the policies adopted by states to disincentivise the idea of more than two children have failed to bring down fertility rates to the desired level. Instead, they have had unintended consequences, like men divorcing their wives to be eligible to contest elections, children being given away in adoption, and sex-selective and unsafe abortions.
Also read: PIL in HC for population control in India
It cannot, however, be business as usual. Measures need to be taken to stabilize the population. Delaying the age for the first marriage shrinks the reproductive span.
Enrolment of girls in schools, checking their drop-out rate, keeping them longer in schools, providing job opportunities, and ensuring that few infants die, helps. The fertility rate for women with no schooling is 3.1 while for those with 12 or more years of schooling, it is 1.7.
Working women also have fewer children. But the share of women in the workforce is low and falling. It has decreased from 26 per cent in 2005 to 22 per cent in 2018.
There is a need to increase the budget for family planning and making contraceptives available at hand. Recognising this, in 2017, the health ministry launched 'Mission Parivar Vikas' to increase access to contraceptives and family planning services in 146 high fertility districts. The basket of contraceptives was expanded. This is the way to go.
Contrary to the Prime Minister's assertion, there is no population explosion. India's population grew by 17.7 percent between 2001 and 2011. Fewer numbers were added in that decade than in the previous decades. India's population is growing at a slower pace.
Twenty four states and Union territories have their TFRs below the replacement level. The national TFR is 2.18 and might reach the replacement level by 2021. Taking note of these trends, the United Nation's Population Division declared in June that India would overtake China as the most populous country three years later than earlier projected, in 2027.
In 2015, it had said that this event would occur in 2022. In 2017, it had revised the year to 2024. Sheer size and momentum will continue to swell India's numbers for some time.
Two-thirds of India's population is less than 35 years of age. Even if a young couple has one or two children, the population will stabilize around 2050, as per current projections.
There is a need to create social and behavioural changes in favour of smaller families. But the approach should be need-driven, rights-based and voluntary. Coercion would be a violation of people's rights.
To manage the size of the population, it is necessary to count people. What's more important is to ensure that people count.
(The Federal seeks to present views and opinions from all sides of the spectrum. The information, ideas or opinions in the articles are of the author and do not reflect the views of The Federal.)