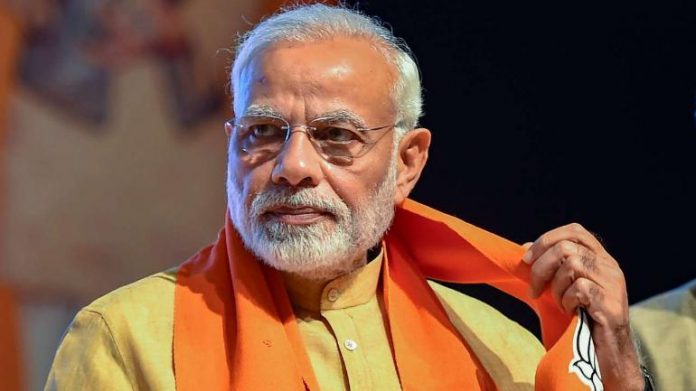 Five years of Modi government at the Centre has had its share of hits and misses. But two big misses that it should own up is increased joblessness and poor economic growth.
The government which had been refusing to share unemployment data in the run up to elections suddenly announced on Day-1 of its second term that the unemployment rate was 6.1 per cent which was the highest in 45 years.
On the same day the government also announced that the GDP growth rate had come down to 5.8 per cent lowest in 20 quarters.
Advertisement
With full year (2018-19) growth rate at 6.1 per cent the government also confirmed that India was no longer the fastest growing economy in the world. It was now at No.2 position after China.
Wind back to the statement made by former Finance Minister Arun Jaitley in February 2019. He said the "claims of high unemployment in India are a disinformation" and added "it would be an economic absurdity to believe that jobs are not being created at a time when the country is witnessing high economic growth".
Jaitley was logically correct. If there were good growth in the economy the employment would have followed. But the facts were just the opposite. Actually the GDP growth rate was low and therefore it had a drastic impact on the employment scenario too.
In December when Business Standard broke the story on the highest unemployment in 45 years with the help of National Sample Survey Organization (NSSO) data, the government rejected it saying that a final report was still being prepared and the it was only a "draft" report.
Two senior statisticians of National Statistical Commission or NSC quit the government in January protesting that they were not being taken "seriously" by the government. They were against the Centre withholding the NSSO report on unemployment and for not consulting the NSC before releasing backdated GDP series for last year.
In 2015 the government adopted a new method for calculating GDP while adopting the Gross Value Added (GVA) method. This involved bringing forward base year to 2011-12 from the previous 2004-05. So recent data could not be compared with those before 2011-12. The method of calculating data and the manner in which it was released led to criticism.
Based on this new method, during 10 years of UPA-1 and UPA-2, growth averaged 6.7 per cent as opposed to 7.45 per cent average in the first four years of Modi government. Economists pointed out that while it was easy to calculate GDP for subsequent years it was difficult for making backward calculations. When questions were raised over how UPA time growth figures dropped, the government clarified that the newspaper was only referring to a "draft report".
Being self-employed is not enough
Meanwhile the now revealed unemployment report has shown that more than half of India's rural households or 52 per cent depend upon self-employment as their source of income. Casual labourers were 25 per cent and those with regular wages or salaries were 12.7 per cent.
In urban India the situation was slightly better with 32.4 per cent of the labour force self-employed, 42.2 per cent regular employees and nearly 12 per cent casual labourers.
Self-employment in rural areas could mean farm work. In urban areas it could mean selling pakoras or doing similar jobs.
Self-employed is defined in the NSSO report as someone who worked in household enterprises on his own account, as an employer or as a helper. Salaried employees are those who get regular wages. Casual labour in its widest definition includes MGNEGA workers among other things.
The prime minister in his unique way of explaining employment had said that selling pakoras is also employment. But that is not the kind of work the unemployed were looking for. In the United States when Donald Trump as a Republican candidate complained of job losses due to migrants he was referring to jobs in manufacturing. It wasn't loss of a casual door delivery job.
The same situation may not apply in India, but there is a parallel— aspirational youth in India think of getting a regular job and not unsteady and underpaying ones. But in the Indian situation a pizza delivery job would still be preferred as it gets a steady income.
The job situation in India becomes even more serious as about 60 per cent of rural male and 18 per cent of rural women and 57 per cent of urban men and 16 per cent urban women are in the labour force or in other words eligible for employment. Labour force in other words is "economically active" population which is seeking work. There is a demographic angle to it as a large 38 per cent workforce in India is young who fall in the age group of 15-29.
The NSSO has claimed that recent findings cannot be compared with the past because of change in methodology. In earlier methodology data was collected based on household expenditures. In the new method educational levels were taken as a criteria impacting the compatibility of current results with previous ones.
The government may have had its own reasons for changing the methodology, but it would have been better if instead of obfuscating issues it had came clean on the unemployment problem. Backed by massive majority in the elections, the government has a bigger responsibility and it is expected to bring the unemployment situation down. As a first step it must start admitting that there is a problem and it needs to be addressed. The new ministerial panel set up by the prime minister is a welcome move in that direction.