As developments regarding the alleged suicide of VG Siddhartha, the founder and owner of Coffee Day Enterprises, unfolds, it is becoming extremely clear that the charges of harassment claimed in a letter written by him, may just be the tip of the iceberg. Meanwhile, the CBI, as per indications, may step in to unravel Siddhartha's untimely death and all things connected to it.
The letter, purportedly written by him, mentions two persons and an entity, which he alleges were involved in certain deals. He has called one of them a friend from whom he borrowed money and accused a PE fund of harassing him. He also claims that an ex-DG of Income Tax had been harassing him for some time now.
Also read: I fought for a long time but today I gave up, says Siddhartha in letter
Advertisement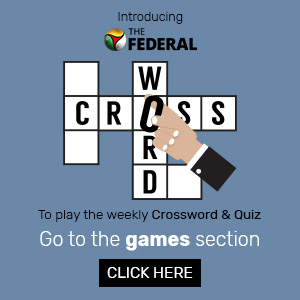 But were these reasons enough for a business tycoon to commit suicide? If one looks at the problems which the former MD of ICICI, Chanda Kochchar faces, or those by the former chairman of the UB Group, Vijay Mallya or even by the former top executives of IL&FS, the issues which confronted Siddhartha seem to be much lesser in terms of their impact.
It also needs to be pointed out that none of the lenders was after Siddhartha nor was there any major legal issues which he faced which could cripple his businesses or his personal life. Therefore, the state would do well to hand over the investigation to the CBI to find out the truth behind the alleged suicide so that the real culprits are brought to book.
However, his rise from being an apprentice at a broking firm, JM Financials to that of owning the largest restaurant chain, Cafe Coffee Day was rapid. He set up Sivan Securities in 1984 and the first coffee restaurant outlet in 1996 and IT services' company, Mindtree in 1999. Apart from that, he set up an IT tech park and invested heavily in his 15,000-acre coffee estate business.
In slightly over two decades, Siddhartha set up some of the biggest companies in India with some help from VC/PE Funds but what is surprising is that he had readily available funds to launch some of these companies when he had almost nothing to give as collateral for raising money. His coffee estate is privately owned and has a few other relatives who have a stake in the enterprise. Hence, offering it as collateral would be minimal.
So, where did the money come from for Siddhartha to fund these entities? The "friend" he refers to in his letter could be a politician who rose through the ranks largely because of his closeness to another top politician who previously held key ministerial posts in the state and at the Centre.
Also read: The irony and anatomy of CCD-owner VG Siddhartha's failure
Siddhartha's father-in-law was former Karnataka chief minister S M Krishna and it was but natural that through him the deceased coffee king came in touch with other politicians. Question is whether this played any role in his death.
As far as the PE Fund is concerned as referred to in the letter, it becomes clear that it could be one of those which recently sold off a large part of its stake in Coffee Day Enterprises though it cannot be confirmed as of now.
However, the authenticity of the letter is still a question mark as a statement issued by Coffee Enterprises Ltd makes it clear that its veracity is yet to be confirmed. "The Board took cognisance of statements in the purported letter from VG Siddhartha relating to financial transactions outside the knowledge of the senior management, auditors and the Board. While the authenticity of the letter is unverified and it is unclear whether these statements pertain to the Company or the personal holdings of VG Siddhartha, the Board took serious note of the same and resolved to thoroughly investigate this matter."
This brings to question whether all the allegations made in the letter are really true, and if they are not, then who exactly wrote the note and whether it was a bit of a red herring to divert the attention from the real issue which could be at the core of the problem which Siddhartha faced and led him to allegedly commit suicide. But the bigger issue is whether Siddhartha committed suicide or was he murdered. The mystery will remain as long as the government does not employ its top investigating agency to find out the truth.