People are the new Opposition, that's the overarching message that comes out of the results of Maharashtra and Haryana elections. In both the states, the Opposition had capitulated to such an extent that it was displaying no will to put up even a decent fight leave alone a contest. But the electorate, by refusing to give a walk over to the ruling dispensation, seem to be telling the Opposition to stand up and be counted.
The resounding repeat victory of the Modi-Shah combine in 2019, threw Congress party into total disarray. A demoralised Rahul Gandhi stepped down as the president of the party leaving the organisation rudderless. His ailing mother Sonia, after months of indecision, had to resume the post that she had relinquished in favour of her son.
Also read | How the dynasties fared in Maharashtra election
Advertisement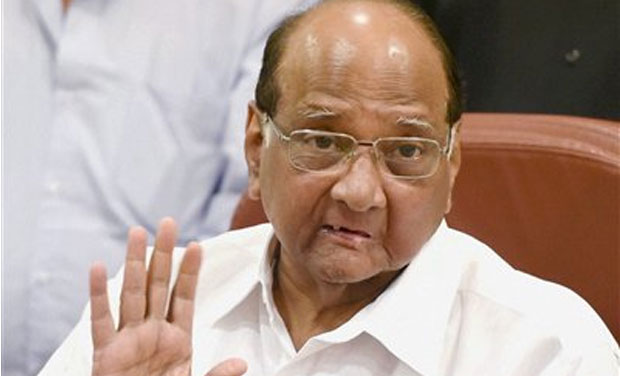 The reality is that the Nehru-Gandhi family glue still holds the party together, but the argument cannot be stretched beyond a point. If the family does not rise to the occasion the electorate would still vote for an entity that gives them an alternate option. In Maharashtra, the option was Sharad Pawar and in Haryana, it was Bhupinder Singh Hooda. Both the states have been traditional Congress bastions and therefore the 130-year-old party may not disintegrate suddenly. But the message is clear if the Congress high command does not respond quickly the votes would go to a different entity.
In Maharashtra, NCP led by Sharad Pawar has performed better than the Congress because it had a clear leader. Sharad Pawar asserted his Maratha pride by offering to visit the office of the Enforcement Directorate that suddenly started issuing him notices on the eve of elections. He also tried to puncture premature BJP claims of stupendous victory in the elections by pointing out that if that was the reason why Modi was criss-crossing the state and addressing many rallies in the state.
Also read | Sena set for hard bargain with BJP over govt formation, CM post
Congress, on the other hand, was indulging in internecine fights. Its Mumbai party chief Sanjay Nirupam and Milind Deora took pot shots at each other and indulged in public spats. Several other leaders deserted the party to join either BJP or Shiv Sena. Rahul Gandhi's campaign too have been far and few. He did not address a single joint public meeting with Sharad Pawar. The index of opposition unity was low and yet people voted giving them decent numbers.
In Haryana, the situation was worse. Hooda declared himself as the chief ministerial candidate and jumped into the fray almost threatening to break the party. Sonia quickly junked Ashok Tanwar, the chief of state party unit and replaced him with Kumari Shailja, who is seen close to Hooda. She gave him full freedom to lead the campaign in the state. The strategy worked to some extent and the party managed to win back Jat and Dalit votes.
Also read | Haryana BJP chief Subhash Barala quashes reports of resignation
For Congress, the saving grace is its regional leaders and they happen to be old guards loyal to Sonia. Unfortunately, for Rahul, his attempts to put together his own team have not worked. In fact, they seem to be stumbling blocks. If it was Ashok Tanwar versus Hooda in Haryana, it was Sachin Pilot versus Ashok Gehlot in Rajasthan and Jyotiraditya Scindia versus Kamal Nath in Madhya Pradesh. Milind Deora, a young turk seen close to Rahul was not getting along with senior leaders in Mumbai. Rahul had a run-in with Punjab Chief Minister Amarinder Singh too.
Rahul also did not visit old guards PC Chidambaram or DK Shivakumar arraigned in Tihar jail. Sonia, on the other hand, tried to build a consensus by striking a deal with Pawar and giving a free hand to Hooda.
Also read | With Khattar-Modi combo, it may take a miracle to defeat BJP in Haryana
Congress regional leaders weakened over the years do not have the same clout the satraps of the past had who could win the state elections single-handedly. In Rajasthan and Madhya Pradesh the Congress vote share fell short by less than a percentage point for getting absolute majority. In the case of Gujarat and Goa the shortfall was 15%. In the case of Karnataka the shortfall was 30% but the party in a quick manoeuvre managed to keep BJP out of power for a brief period by tying up with JD(S).
Though these are all assembly elections, the last mile or the winning vote share should have come from the vigorous campaign of its national leaders. This is where Rahul seems to have failed miserably as he could not stand up to the onslaught of Narendra Modi.
Also read | Fadnavis and Khattar are BJP's comeback kings, reveal exit polls
For BJP, it has been the other way: its Delhi leadership has been trying to convert all elections into a national contest. Narendra Modi-Amit Shah combine has been have been raking up Balakot firings and abolition of Article 370 as issues for state elections too. This has clearly not worked fully as the electorate has differentiated national and local issues. BJP is majorly dependent upon Modi-Shah combine to win the elections.
BJP should seriously introspect why it ran short of its expected performance both in Maharashtra and Haryana. It should perhaps be clear to them that it's not going to be 'Congress mukt Bharat' or 'Opposition mukt Bharat' anytime soon as the electorate would find ways to dethrone them if they do not perform on real issues for which they were elected at the first place such as putting the economy back on rails, reducing unemployment and ensuring speedy development works.
Ultimately, what matters is who wins and manages to form a government. Congress has to show its willingness to fight and win. BJP has a clear agenda and it has been pressing hard on it without hesitation. Congress on the other still has to figure out what would be its stand on various contentious issues. The task is cut out for the party. The Congress may have done well despite itself. But the time is running out. The electorate is not going to wait forever. Finally the message is loudest for Rahul: Shape up or ship out.