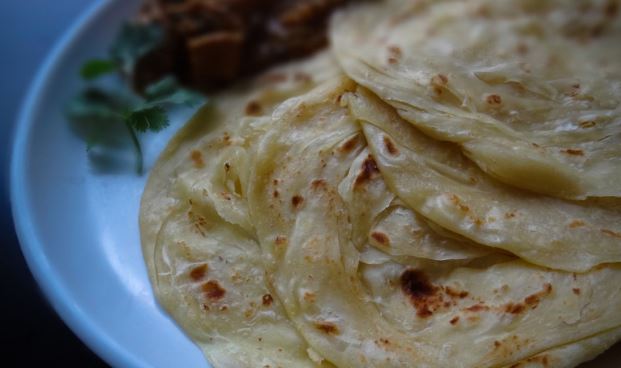 It seems, the BJP isn't quite ready to leave Keralites to themselves.
While Finance Minister Nirmala Sitharaman was busy serving halwa to her staff ahead of the budget preparations, the Indian Railways was playing culinary politics by dictating what the people of Kerala should eat on trains.
The food services arm of the railways, the IRCTC (Indian Railway Catering and Tourism Corporation), without consulting consumers, decided to take control of the Malayalee gut by removing popular dishes from its menu. Following a howl of protest from the public, the IRCTC managing director has revoked the order.
Advertisement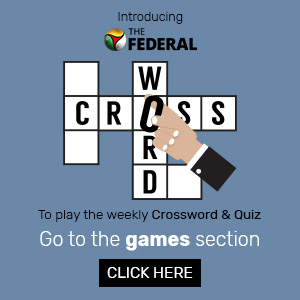 What irked railway users in Kerala was the arbitrariness of the first order. Gone was the Kerala parotta, a flaky maida version of its North Indian cousin. In came pav-bhaji.
Bajji and pazham pori, thin fritters of raw or ripe bananas, disappeared. Kachori and samosa elbowed their way in.
Dosa, puttu, ela ada, kozhakattai, neiappam, idiappam and egg curry bid goodbye. The new eat-this-instead list featured North Indian staples rajma-chawal, khulcha, chhole baturey and the abomination known as bread pakoda.  Even lemon juice was forbidden from the Vegetarian Refreshment Rooms in railway stations.
Kerala has always been a thorn in Prime Minister Narendra Modi's flesh. His government's move to invade the Kerala kitchen first started with attempts to prevent the state government's Kerala House in New Delhi from serving beef curry, which is eaten with gusto even by Malayalee Hindus. The Kerala government stood firm and the BJP was forced to call off its protests.
Also Read: Is Kerala Governor trying to be a Kiran Bedi?
Many passengers interpreted the latest culinary misadventure as yet another imposition of North Indian values on Kerala, which has successfully kept out the BJP. Railway passenger forums couldn't digest the government move to impose a culinary uniformity in the country, coming as it does on the back of attempts to have one national identity card, one national dish, one national language, and one approach to national politics.
Everything anti-Muslim has been close to the BJP heart ever since it came to power in 2014. It immediately tried to do away with biriyani as a symbol of Indian food and instead tried to promote kichidi as the national unifier. Most of us have our own version of lentils and grains as kichidi, pongal or kanji. These are popular because they are economical and easy to prepare. Even Emperor Humayun taught the cooks of the Shah of Persia how to make kichidi. Aurangazeb is said to have relished the Gujarati version made with millets and lentils, having his cooks lace it with quantities of ghee.
In return, Persia gave the world vegetable pulao – it became pilaf in Turkey, paella in Spain, risotto in Italy and biriyani in India. Food historians say that Emperor Akbar's cooks refined it by cooking meat and vegetables separately – unlike the one-pot kichidi. The BJP saw it as a case of 'Hindu' kichidi versus 'Muslim' biriyani.
Food politics goes back across centuries. Roman leaders pacified citizens with promises of "bread and circuses" (food and entertainment). King Henri IV of France promised a chicken in every household pot. Mahatma Gandhi used salt as a symbol of protest. He even had curd and dates served to him when he negotiated with Viceroy Lord Irwin, calling it the prophet's food.
Historians say that food has always been drawn into battles among nations. Take a familiar food, spice it with cultural appropriation and profit, and it fuels resentments. Palestinians have hated the Israelis for appropriating hummus and pita. Peru and Chile have fought over who invented pisco, a grape spirit consumed in both countries. In India, Telugu food has been pushed aside by Tamil food, Odiya cuisine by Bengali, Marathi by Gujarati, and Kashmiri by Punjabi. Odisha and West Bengal even came to blows over the rosgolla and where it originated. Not to mention infuriating restaurant signs in Delhi that offer "Indian and South Indian cuisine".
This particular battle has been won by the Keralite. It remains to be seen what will happen at the next food fight.
(When he is not writing for The Federal, the author is busy exploring regional vegetarian cuisines, especially of the deep-fried kind.)