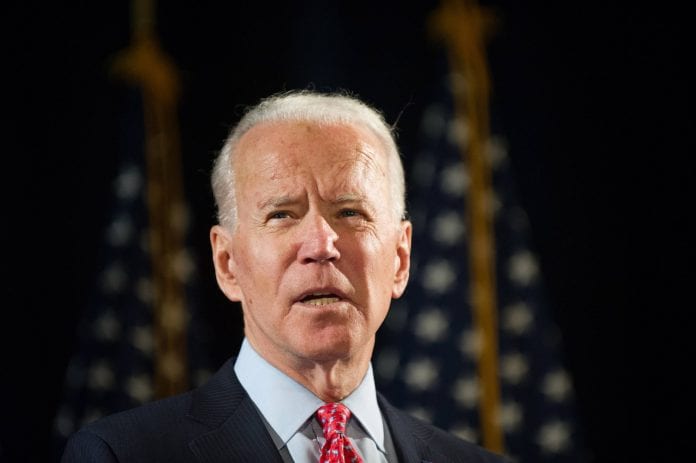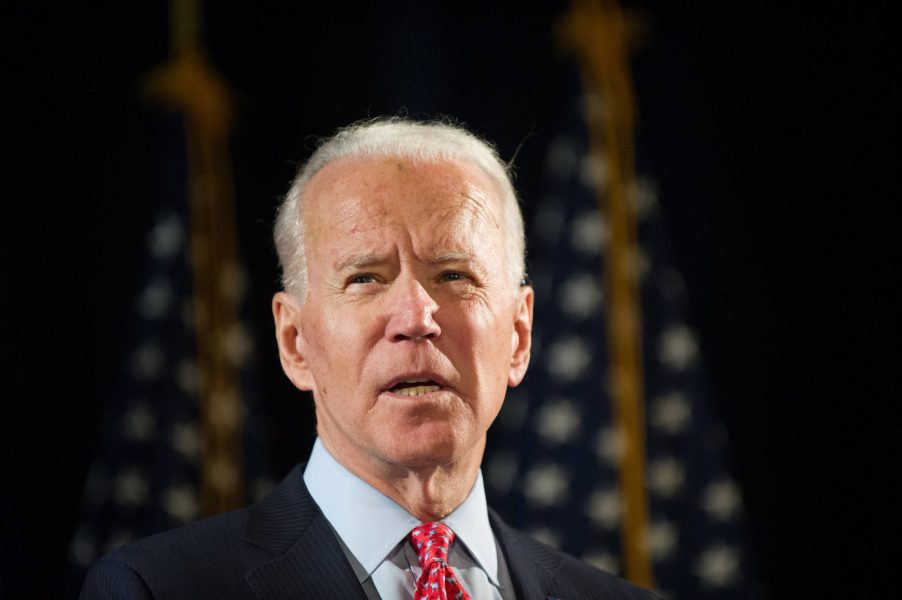 What a difference five months can make in the political fortunes of a man who for all practical purposes is seeking the White House for the last time. At the end of the Democratic primaries and caucuses in Iowa and New Hampshire, Biden's political obituary was almost written for having stood fourth and fifth in a packed race — the innings was coming close to an end.
But for a man who has been in the business of politics, first for 36 years in the United States Senate and later eight years as Vice President under Barack Obama, the fighter in him stayed. With the African American community giving him a resounding win in South Carolina, Biden bounced back into the limelight; and the rest is history.
Today, with some three months-plus to go for the November 3 showdown with the Republican incumbent — Donald Trump, Biden is cruising nationally and in critical battleground states. If elections were held today and if polls of June/July had their way, Trump would have to vacate the White House next January even if he had to be dragged out kicking and screaming.
Advertisement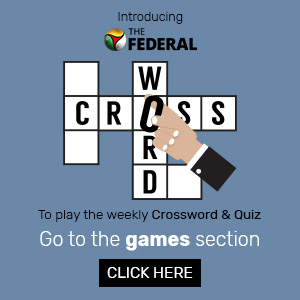 Nationally, Biden is ahead of the sitting President from anywhere between 9 and 15 points, and is ahead in every battleground states of the South and Midwest; Texas looks like a Democratic takeaway for the first time since Jimmy Carter won in 1976. And the latest shocker to Trump: he trails Biden by 13 points in his own adopted state of Florida according to a survey taken just two days ago.
Biden has indeed come a very long way and this is not the first political race for the Presidency that he has been knocked around. In 1987, just when things were going good for his candidacy, Biden made the huge error of repeating a few lines of the British Labor Party leader Neil Kinnock without proper attribution; and then all hell broke loose thanks to the media furore that brought him to the centre of all the unwanted attention he could have been spared.
After earning the name "Plagiarism Joe", Biden pulled out, a shattered man but leaving his dreams to be pursued for another day. He briefly toyed with the idea of a 2016 run but quickly endorsed Hillary Clinton, only to emerge as a serious candidate in 2020 but without any nicknames except the ones given to him by Trump, and few take these seriously.
Related News: Joe Biden calls Trump the country's first racist president
After being in politics for close to five decades, much of it in the Washington D.C. area, Biden for sure knows how the game of Presidential election process is stacked where even at the very last minute something could go wrong. And the classic example is the person sitting in the Oval Office: poll after poll in 2016 showed a Clinton victory, only to be proved wrong on election day.
In the American Presidential elections scene, media pundits often look for an "October Surprise", but this time around, the feeling is that any day could be a surprise given the manner in which the coronavirus is ravaging the world and America. Globally, nearly 16 million people are infected with the deadly virus, and America accounts for 25 per cent of the infections spread across all 50 states; and a death toll at a staggering 147,000. One model is predicting that on the eve of the November 3 election, the toll could be closer to 220,000.
Clearly the American people have been exposed to the kind of leadership that is in play at the time of a national emergency. The country is in mourning and the President is shown on national television sitting behind the Resolute Desk and grinning over a few cans of beans!
And after resisting the idea of face masks and social distancing Trump is now asking people to follow norms; and has suddenly realized that now is not the "right time" to have the grand finale of the Republican National Convention in Jacksonville, Florida, a state that is currently reeling under the coronavirus.
Related News: If elected, will revoke H1-B visa suspension: Joe Biden
The virus apart, Trump would have come to the conclusion that very few Grand Old Party stalwarts were going to make it to the convention and be a party to the celebrations and give speeches extolling the virtues of the Trump administration of the last four years. For instance, there is every indication that the former and living Republican President, George W Bush will be staying behind in Texas and not part of the National Convention next month.
There are two things that could perhaps lend more weight to the prospect of a Biden Presidency on January 20, 2021: his choice of a running mate; and coherently addressing the concerns of Corporate America. The former Vice President has announced that there will be a woman on the ticket, and this down the weeks has translated into projecting that Biden stands a very good chance if he were to go with a woman of colour given what has transpired in America by way of racial riots and heated debates of discrimination.
Among the most bandied about names are Senator Tammy Duckworth of Illinois; Senator Kamala Harris of California; Representative Val Demings of Florida and former National Security Advisor Susan Rice.
The bets are down to between Senators Duckworth and Harris and for good reasons: Senator Duckworth, aside from being a Thai- American with Chinese ancestry, is a former Lt. Colonel helicopter pilot who lost both her legs when the chopper she was piloting was hit by a rocket-propelled grenade in Iraq. Her credentials would be a sharp contrast to much talked about five-time draft dodger in President Trump.
And Senator Harris is known for her sharp intellect and probing mind and also brings with her the prospect of wide support among the African American and Asian communities by way of her India- Jamaican parents. Biden has been warned in blunt terms that should he pass up this opportunity of naming an African American as his running mate, the community may just not show up on voting day.
Also, Biden has to calm the markets that have already been rattled in a prospect of a Democrat entering the White House, and much of this has to be with an apprehension that a Biden administration spells disaster for corporate houses by way of higher taxes. Much of this apprehension stems from a perception that in order to get the support of the progressives, Biden may have moved far more to the left of centre to the likes of Senators Bernie Sanders and Elizabeth Warren who are seen as strident critiques of Corporate America.
That the Trump campaign will exploit the bearish markets to its advantage is for all to see; only that Biden will have to assure corporates through a well thought out strategy. The chances of a Biden win are high indeed but the fear mongers led by President Trump have started their game in full earnest!
The writer was a former senior journalist in Washington D.C. covering North America and the United Nations.
(The Federal seeks to present views and opinions from all sides of the spectrum. The information, ideas or opinions in the articles are of the author and do not necessarily reflect the views of The Federal)