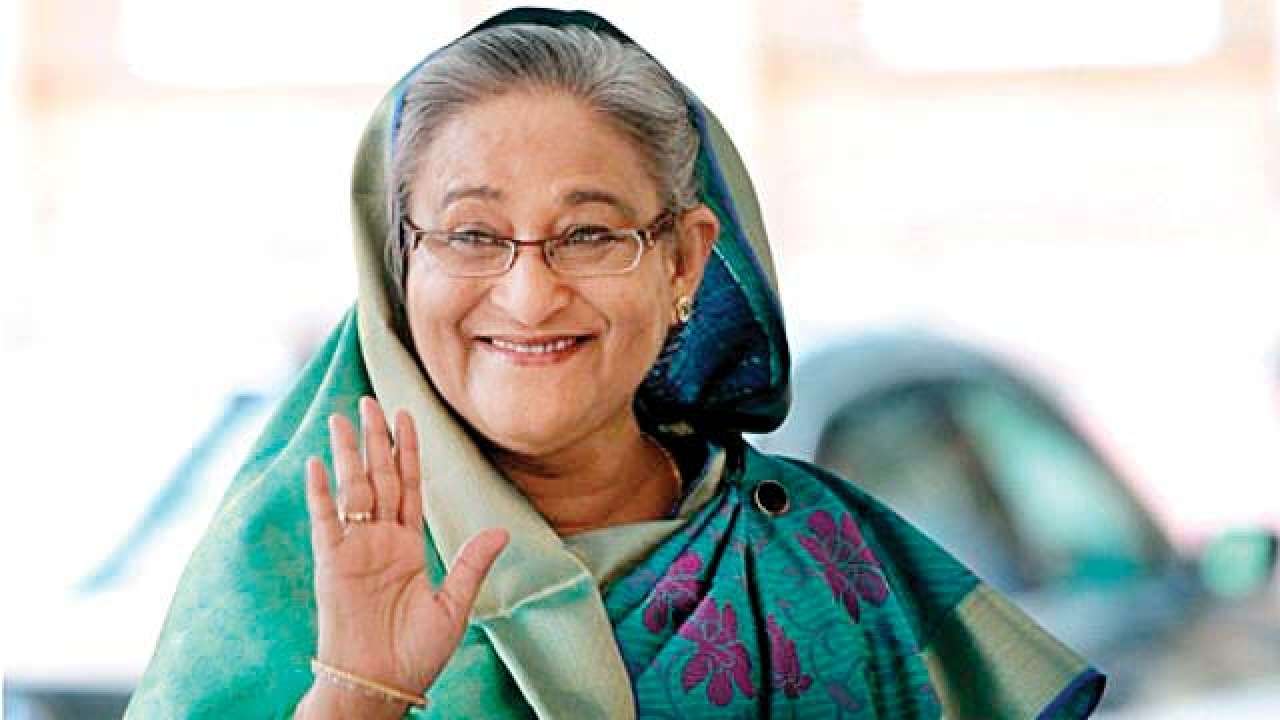 India intervenes to douse tempers in US-Bangladesh spat
Bangladesh has promised credible measures to ensure free and fair polls a day after the United States threatened curbs on citizens of the South Asian nation who are linked to electoral fraud.
That brings down temporarily the curtain on a month of David-Goliath-type confrontation between Washington and Dhaka that saw the withdrawal of additional security for the US embassy in Bangladesh and those of some other countries.
India has played a vital role by advising moderation on both sides since it is close to both the US (its strategic partner) and Bangladesh (its most trusted friend in South Asia).
Opinion: As Hasina faces heat in Dhaka ahead of polls, Delhi finds itself in a corner too
Intense parleys
Indian diplomats and national security officials have flown back and forth in a week of intense parleys (foreign secretary Vinay Kwatra to Washington DC, R&AW chief Samant Goel to Dhaka, to cite a few) to cool tempers after Washington upped the ante over its much-hyped concern on vote rigging and targeting of the political opposition, it feels, has marred two successive national elections in 2014 and 2018.
But these charges have been strongly denied by the government of Prime Minister Sheikh Hasina, whose Awami League party won both the polls to bring much-needed stability and economic development to the nation born of a bloody civil war in 1971.
But while Hasina's first two terms in power have been marked by remarkable economic and human development, the current term has been characterised by charges of unbridled corruption, specially largescale bank defaults and money laundering by few business groups headed by individuals close to the ruling dispensation.
The US has done little to raise these issues that threaten Bangladesh's financial stability and has, in fact, signalled closeness to such controversial personalities like an advisor of PM Hasina when top State Department officials visiting Bangladesh have joined breakfast meetings with him.
On the other hand, it has targeted law enforcement officials who have bravely fought Islamist terrorism and disruptive street agitations by the Islamist Opposition. In December 2021, it issued sanctions against several such officials, including a former police and counter-terrorism chief in a move seen to demoralise the country's police and security forces and pave the way for a regime change in Dhaka.
While India has fiercely- and effectively- resisted the US on its regime agenda during the two previous elections and the late Pranab Mukherjee had played a stellar role in nudging the US to discontinue support for the 2006-08 military-backed caretaker and push for elections that the Awami Lesgue swept, this time Delhi has resorted to a more diplomatic posture aimed at both Washington and Dhaka to back off from extreme confrontation.
Free & fair polls
India has made it clear that it prioritised free and fair polls in Bangladesh when they are due.  It has also told the US in no uncertain terms that it was opposed to destabilisation that the Opposition seeks through its violent street agitations and refusal to join polls unless held under a neutral caretaker regime.
US Secretary of State Antony Blinken on May 24 said the US is adopting a new policy to restrict visas for Bangladeshis who undermine the democratic election process at home.
Blinken said the US was supporting "free, fair and peaceful national elections" and would target either pro-government or Opposition supporters in the deeply polarised nation. "I am announcing this policy to lend our support to all those seeking to advance democracy in Bangladesh," said Blinken, who already has authority under the US law to restrict visas over election meddling.
He said the move could affect current or former officials and politicians and members of law enforcement, the judiciary and security services "believed to be responsible for, or complicit in, undermining the democratic election process in Bangladesh". "The holding of free and fair elections is the responsibility of everyone – voters, political parties, the government, the security forces, civil society and the media," he said in a statement.
Also read: RSS-linked Vedic Schools expand Hindutva footprint in Muslim-majority Bangladesh
Bangladesh's word
In response, the Bangladesh foreign ministry issued a statement on Thursday, assuring free and fair elections, due in January next year.
"The government apparatus will take necessary measures to prevent and address any unlawful practices or interference … to compromise the smooth and participatory conduct of the elections," it said.
"The electoral process will remain under strict vigilance, including by international observers as accredited by the Election Commission." The commission retains the ability to perform its functions in full independence, credibility and efficiency, the ministry added.
Speaking at the Qatar Economic Forum in the capital Doha last Wednesday, Hasina also promised a fair election. "I am here to ensure our people's voting rights because people should decide who will run the country. It is people's power. I want to ensure people's power," she said.
"I am not here to grab power, rather I want to empower our people. They should have that right to choose their government. So under our government, definitely elections will be free and fair." Responding to Blinken's statements, Hasina said: "As for the US, you can see that Mr Trump didn't accept the results. What do they have to say now? We have told everybody, if they want to send observers they can do it."
BNP targets Hasina
Hasina, who has kept tight control of the South Asian nation since coming to power in 2009, has been accused of human rights violations, obliteration of press freedom, suppression of dissent and the jailing of critics, including many BNP supporters.
The BNP has been calling for Hasina to step down and for the next election to be held under a neutral caretaker government, a demand her government has rejected. "This new visa policy proves once again that the international community is certain that a free and fair election is not possible under this government," said a senior BNP leader, Zahir Uddin Swapon.
But the defeat of the Awami League candidate in the Mayor elections in the industrial town of Gazipur in a free and fair election was interpreted by analysts as Hasina's willingness to keep the promise.
India is nudging Hasina to avoid getting carried away by Chinese advice of prioritising "strength and stability over democracy".  New Delhi has been encouraged by secret surveys that have indicated that Awami League could still inch close to majority if it fielded popular candidates rather than rich ones who 'buy' nominations by bribing party bigwigs.
The ruling party would also benefit if Hasina removed corrupt and inefficient ministers and replaced them with proven leaders who could unleash a war against corruption and bring down prices of essential commodities to ease people's suffering.
Also read: Adani Power begins electricity supply from Jharkhand plant to Bangladesh
Dragon on the prowl
There are also reports that Indian spymasters are engaging BNP leaders to nudge them to join the polls to make the elections credible. The London-based BNP leadership that opposes joining polls and resorts to "jalao-porao" (burn and destroy) may soon find itself at loggerheads with pro-liberation elements in the party who want to join polls and parliament.
In short, India's pitch with Hasina is to make her reply to Western allegations by holding a credible election which, Delhi feels, the Awami League can still win if it makes an effort at house cleaning and organisational revamp and a last minute ministerial performance.
And to Washington, it has made it clear that while it also prioritises democracy and fair and free polls, it would not support destabilisation that the US could engineer in Eastern South Asia.
Indian pitch to Washington is straight and simple– needless pressure on Hasina will drive her into China's lap which is disaster for both Delhi and Washington, while unabashed regime change pursuit to bring to power Taliban-type Islamists in Dhaka, which is unacceptable for India.
But to make this delicate balancing work, Delhi will need to be more proactive than it has been in another Eastern neighbour, Myanmar.
"Wait-and-Watch" is the other name of strategic inaction that a regional power like India can ill afford.
(The writer is a former BBC correspondent and author of books on South Asian conflicts)
(The Federal seeks to present views and opinions from all sides of the spectrum. The information, ideas or opinions in the articles are of the author and do not necessarily reflect the views of The Federal)