The common people of India strongly believe in three things: a) Documents like voter ID, ration card, or school records are sufficient if ever they have to prove their citizenship, b) the Citizenship Amendment Act is only meant for illegal immigrants, and c) the National Register of Citizens (NRC) will help identify the immigrants and pack them off to their countries.
However, the facts emerging out of changes in rules and laws show: a) National Population Register (NPR) does not merely register people but collects proofs and verifies them, b) NRC does not consider every person born in India as an Indian citizen, c) In case of doubts, individuals face the threat of losing citizenship and land in detention centre and d) CAA will apply to everyone under the purview of NPR and NRC.
With a majority believing that CAA, NPR and NRC will only oust illegal minorities out of the country, it is necessary for them to first understand the legal complexities and links between the three. One is dependent upon the other. Through NPR, the authorities build the Register for Citizens, and if they have doubts, they simply call the person, say 'x' a foreigner. Now it becomes the absolute duty of 'x' to prove that he or she is a citizen of India. People should thus understand that anyone irrespective of religion, faces the threat of being branded a "foreigner."
Advertisement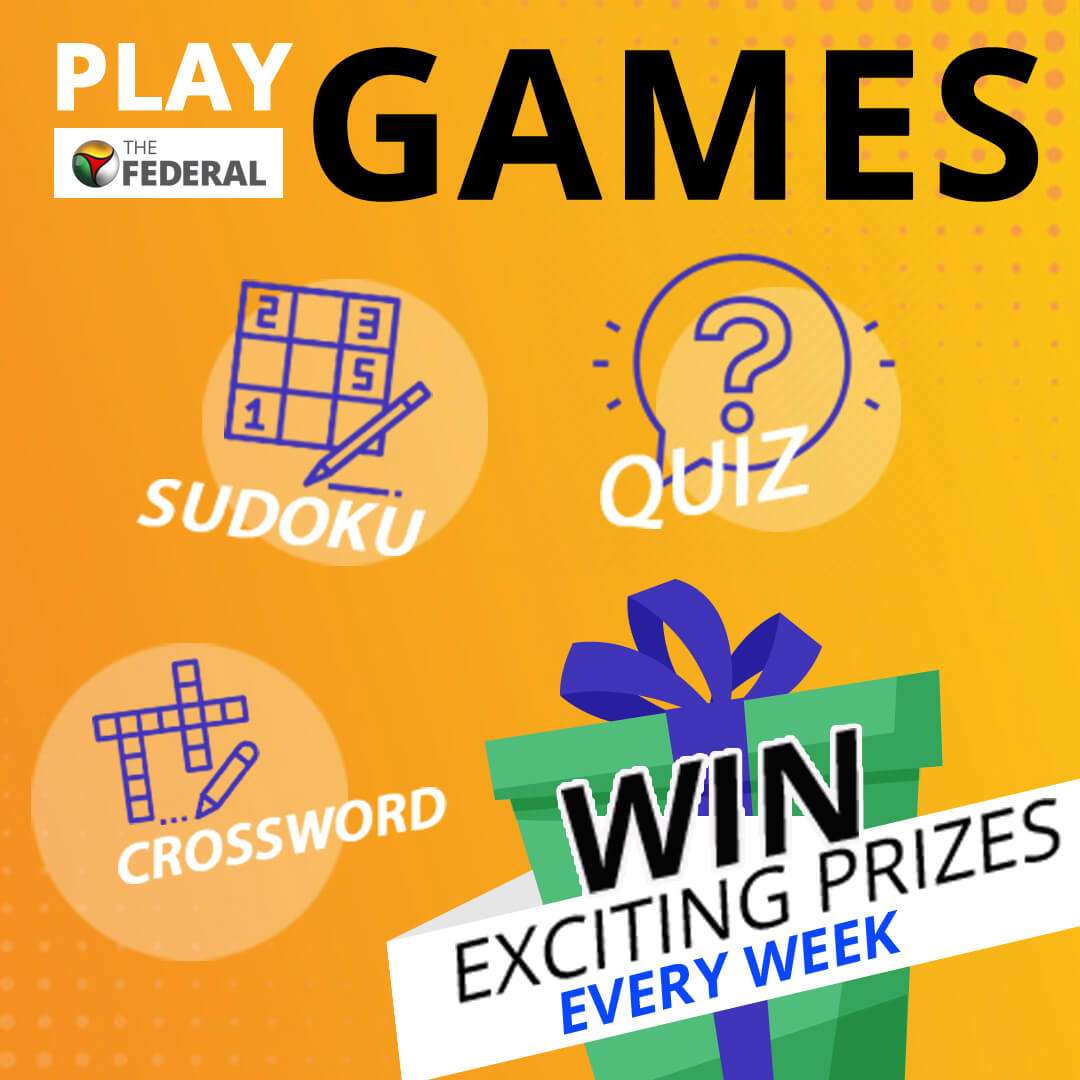 Related news: Politics, misery and hope: Life in informal settlements amid NRC scare
The job of proving one as an Indian becomes arduous, especially when the Union Home Ministry has invested individuals claiming citizenship with the job. The risk became prominent, after the Gauhati High Court in separate rulings said identity documents including PAN card, bank documents, voter list proof and ration card are not valid proofs of citizenship.
The tragedy is that neither the government nor the courts of justice have bothered why and how 130 crore people will prove their citizenship? An analysis of three cases heard by the Gauhati High Court over the past six months, are significant.
Case-1: Missing parental link
In Nur Begum vs Union of India (February 18, 2020), a bench of justices Manojit Bhuyan and Parthivjyoti Saikia of the Gauhati High Court held that Nur Begum, a woman from Assam, failed to prove linkage between her and her parents. It rejected her school certificates, caste certificate and voter's list records referring to her projected grandparents and the electoral ID of her projected mother, saying: "… we would observe that reflection of a name in a document is wholly insufficient and without relevance if the proceedee/writ petitioner is unable to connect herself to such entity by means of cogent, reliable and admissible document/evidence. Moreover, the petitioner did not produce a single voter list in her name by showing relationship with the projected parents….."
The bench also said that presenting oral evidence without the support of documents will not work.
Case-2: 15 documents, yet a 'dubious-voter'
After being dubbed a D-voter (dubious voter) by the police, 50-year-old Jabeda Begum alias Jabeda Khatun, was asked by the Foreigners Tribunal of Tamulpur sub-division of Baska to prove her citizenship.
Jabeda, wife of Rejak Ali, a resident of Guwahari village under Tamulpur police station in Baksa district had claimed that she was a citizen by birth.
Her claim was rejected by the tribunal which in its opinion dated May 31, 2019 declared her a foreigner of post 1971 stream.
Challenging the order in a writ petition to the Gauhati High Court, Jabeda claimed she was born at Bangalpara to Jabed Ali and Jahura Khatun alias Jahera Kharan and due to river embankment erosion, her father shifted to no. 2 Dongoragaon and lived there all his life.
She said the names of her parents and grandparents have appeared in the voter list of 1966 and her father's name appeared in that of 1970 and 1997. She said the names of her parents and two brothers, also appeared in the 2015 voter list. While her own name appeared in the voter list of 2008, in 1997 it was marked as 'D voter'.
She produced as many as 15 documents including NRC details, land revenue paying receipt, voter list, PAN card, bank documents and a ration card before the court. Jabeda also produced two certificates by the Gaon Bura or the village headman – one certifying that her father was a permanent resident of village no. 2 Dongergaon and that she was married to Rejak Ali.
The bench upholding the tribunal's order, said PAN card and bank documents can't be considered as proofs of citizenship. It, ruled that Jabeda has been unable to furnish enough documents to "link herself with her projected parents" or brother Md Samsul Ali.
Related news: NRC: Fear and dismay at 'India-Bangladesh border' in Bengaluru
The court also did not consider the certificate by the Gaon Bura a legitimate document. "Certificates issued by a village Gaon Bura can never be the proof of citizenship of a person. Such certificate can only be used by a married woman to prove that after her marriage, she had shifted to her matrimonial village [Rupjan Begum vs. Union of India, (2018) 1 SCC 579]."
This was in contrast to a Supreme Court order, which during the updation of NRC in Assam, allowed married women to submit certificates by the Gaon Bura as documents to establish their relationship with their parents for inclusion of their names in the NRC through proper verification.
Case-3: Electoral photo, sale deeds rejected
A division bench of the Gauhati High Court on February 14 ruled that an Electoral photo identity card holds no evidentiary value to determine citizenship while hearing the writ petition of Babul Islam.
Babul, who had moved the high court after the Foreigners Tribunal declared him a foreigner of post-1971 stream, had produced four documents – an Electoral photo identity card, a registered sale deed of 1964, a sale deed of 1970 and a voter list of 1997 bearing his name – during proceedings before the Foreigner's Tribunal.
With regards to the sale deeds, the Tribunal held that the same had not been proved in the manner as required by law. "Sale deeds are private documents, therefore, they must be proved in accordance with law," it ruled.
"In Narbada Devi Gupta Vs. Birendra Kumar Jaiswal (2003) 8 SSC 745, the Supreme Court has reiterated the legal position that marking of documents as exhibits and their proof are two different legal concepts. Mere production and marking of a document as exhibits cannot be held to be due proof of its contents. Its execution has to be proved by admissible evidence i.e., by the evidence of those persons who can vouch safe for the truth of the facts in issue," the Tribunal said.
The truth
The judgements are in contrast to a the ruling of a Mumbai Magistrate Court, on February 15, which said that electoral photo identity card is proof of citizenship unless proved otherwise. It was in a case concerning citizenship of a couple who were alleged to have come from Bangladesh. The court held that "birth certificate, domicile certificate, bonafide certificate, passport, etc can be relied upon to establish the origin of any person."
The court, while acquitting the couple, added, "Even the election card can be said to be a sufficient proof of citizenship as while applying for the election card or voting card, a person has to file declaration with the authority in view of Form 6 of Peoples Representation Act to the authority that he is citizen of India and if the declaration is found false, he is liable for punishment."
This is the correct proposition of law and need to be extended to whole India in considering questions of proof regarding the citizenship.
How Assam Accord defines a foreigner
Clause 5 of the Assam Accord classifies foreigners under three categories for identification and differential treatment. According to the accord, all persons who came to Assam prior to January 1, 1966, including those amongst them whose name appeared on the electoral rolls used in 1967 elections, shall be regularised. On the other hand, the foreigners who came to Assam after January 1, 1966 (inclusive) and up to March 24, 1971 shall be detected in accordance with the provisions of the Foreigners Act, 1946 and the Foreigners (Tribunals) Order 1964 and disenfranchised for 10 years that they will to get voting rights only after expiry of 10 years from the date of their detection or declaration as foreigner. Those came into Assam on or after March 25, 1971, shall continue to be detected, deleted and deported. Thus, a person in Assam must prove that – she/he is resident prior to 1971 and their parent was citizen of India.
Assam's conundrum
Around 19 lakh people in Assam will find it highly difficult to prove that they are citizens of India. There are 13 lakh Hindus facing task of establishing residence before 1971 and the parentage with Indian Citizen. The crisis is staring at all Indians because each has burden to prove that he is Indian by proving that he is born to projected parents.
In Assam two aspects need to be proved; one- residence in Assam prior to 25.3.1971, two- her/his birth relation with projected father.  Though voter card is held to be no proof of citizenship, authenticity of Electoral Identity card for the address and residence of the voter at a place and time cannot be ruled out.
Of the three cases we saw, in the first, the court refused to consider school certificate of Nur and rejected her parentage claims. In the case of Jabeda, the court should been convinced about her stay prior to 1971 as she had produced proof of her parents and grandparents getting enlisted in the voter list of 1966. In third case, Babul Islam could not prove that he resided in Assam prior to 1997 through his voter list. It was held he could not produce voter list before 1971. Jabeda produced it, but the court did not consider the mention of father's name in the card as a proof that she was his daughter.
Related news: Assam NRC data disappears, officials blame ex-coordinator
The ambiguity leaves us with the question as to how will a person prove his or her citizenship, when the court is not convinced about the parentage as in Nur and Jabeda's cases. It can happen to any person irrespective of religion.
Crisis of nationwide NRC
When the Centre extends NRC to the entire India, the 1971 deadline will not be applicable.  In India, a person will not become citizen by birth if he/she is born after 1987. In 2003, the Citizenship Act was amended, stipulating that a person, who was born in India on or after July 1, 1987, but before the 2003 amendment came into force, would be a citizen only if one of his parents was an Indian citizen. In case of those born after the 2003 amendment, both parents should be citizens of India or one of the parents should be a citizen and the other should not be an illegal migrant. This change was followed by changes in rules providing for NPR and NRC. They are linked to CAA. Now one must prove that both parents are citizens, which means that one of his parents also should be proved to be citizen.  Thus, a person born after 1987 must prove that his father and mother are citizens, and one of his grandparents is also a citizen. It is not just the question of residence or citizenship, but the biological identity of progeny.
The crisis is staring at us as one can never conclusively prove citizenship. It depends totally upon the discretion of either the government or revenue officer or foreigner's tribunal or a high court judge to accept one's proof of citizenship. The fate of such petitioners also depends on the subjective satisfaction of these authorities.
This is a classic example of the Raja pushing subjects to the feet of rulers-babus and judges, and to their fate!
(The writer is a former central information commissioner and dean, School of Law, Bennett University)
(The Federal seeks to present views and opinions from all sides of the spectrum. The information, ideas or opinions in the articles are of the author and do not necessarily reflect the views of The Federal)