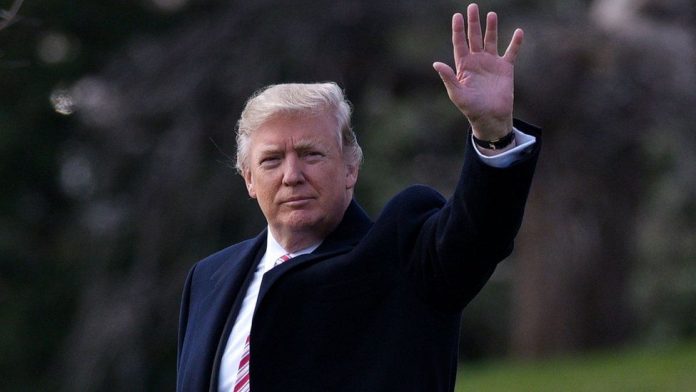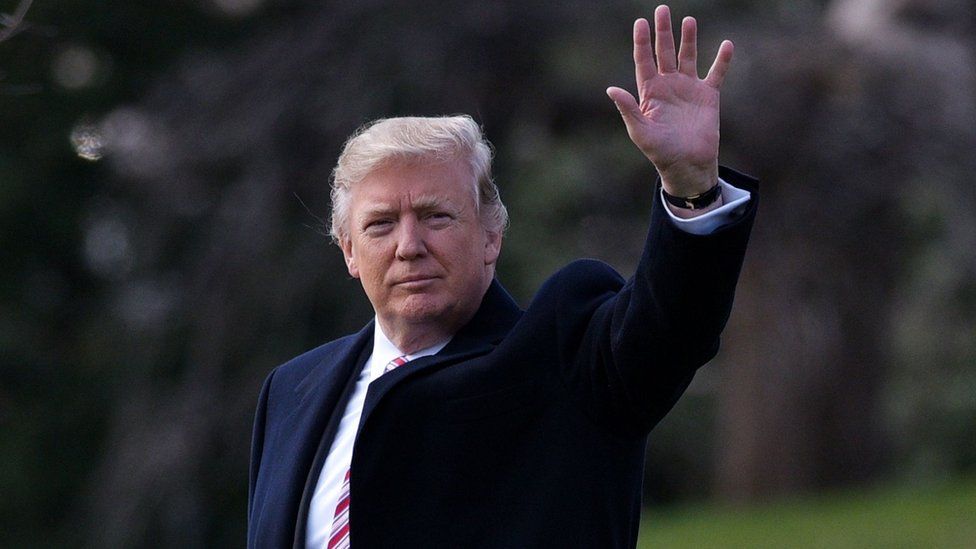 Except for the extreme right wing and those on the fringes of lunacy, there can be no two ways on how the four-year saga of President Donald Trump will be seen — an era of a person who trusted no one and somebody who did not hesitate to resort to extreme measures if only that would serve a selfish purpose.
How else can one explain the bloody violence that was unleashed on Capitol Hill on January 6 as a way to pressure and blackmail a group of lawmakers who had assembled to perform a constitutional duty? At least five people, including a Capitol Hill police officer, have died in an orgy of lawlessness that was singularly the making of one man. And the worst joke perpetrated on America is of the 45th President pretending that nothing happened and that life can proceed as if it were normal.
If cabinet officials and White House staffers are leaving in the last days, it is because they do not wish to be a part of an administration that has stained not only institutions, but also the very foundation of what America is all about. The outrage is such that there are those who are calling for the second impeachment of the President; a few insisting that he be charged on grounds of domestic terrorism; and some others for invoking the 25th Amendment and throwing Trump out of office.
Advertisement
Forget for a minute that Donald Trump may pardon himself in one of his last questionable acts, going through the motions of an impeachment is just going to be another waste of time for the simple reason there are still a group of so-called loyalists in the Senate who are desperately hanging on to the coattails of a man sitting behind the Resolute Desk. One view is that time is too short to go through with an impeachment process; but others maintain that the House of Representatives can start off with a Resolution of Impeachment. Still expecting anything to go through Congress in lightning speed is unrealistic, especially when the Senate is in recess.
Related news: Outraged by violence at Capitol Hill, lawbreakers will pay: Trump
If there are people who are surprised at what happened in Washington DC on that fateful Wednesday, they have not been listening to Trump carefully. Here is a man who not only planned the events carefully, but also laid out the exact format in which things had to happen. To argue that thousands of extremists, white supremacists and thugs landed in the capital city from nowhere is so bizarre that it is not even funny. The mob was "invited" to come and disrupt the proceedings in what was the last desperate attempt by a President to hang on in the White House. And expecting that his most loyal deputy, Vice President Mike Pence, would do something so blatantly illegal and unconstitutional was just the icing on the cake. Mercifully Pence did not fall for the bait. More than anything he is generally seen as a decent human being.
Aside from calls of impeachment, there is also the chorus from prominent Democratic lawmakers for invoking the 25th Amendment and removing Trump from office even if he only has a handful of days left. In the past this amendment has been used when a president himself has determined he will be incapacitated for a short period of time due to a medical procedure. But what people are clamouring now is to declare Trump "unable to discharge the powers and duties of the office". This cuts two ways:  the process of going through the motions of the amendment is not all that easy; and the other perception is that given the kind of person Trump is, he will not acquiesce all that easily.
As the former National Security Advisor, John Bolton put it, "Do you think Donald Trump will back down when he gets a letter from Mike Pence? Think again. So are we better off with two Presidents competing with each other in the last 13 days? I think you risk making the situation which is as bad as it is, far worse".
At the time of writing this column, two cabinet secretaries—transportation and education—have resigned and several senior administration officials are said to be packing their bags. The scandalous and violent turn of events in Washington DC has set the tone of revulsion even among Republican lawmakers who are slowly expressing support either for a second impeachment or for invoking the 25th amendment. The Speaker of the House of Representatives Nancy Pelosi has said that her phone is ringing off the hook on impeachment but is said to be in favour of the Cabinet dumping Trump, something that the Vice President is not in favour of. Amidst all the din is a small concession from President Trump—that a new administration will be in place on January 20, as if he had any choice in the matter!
Related news: A constitutional process delayed, thanks to Trump and his mob
Apart from all the shock, anger and disgust at what happened on January 6, there is also the slow realisation that the dawn of a new era is around the corner. For all the humiliations heaped on him by Trump, the incoming President is not seen as a person holding grudges as he will be keen on getting America moving again on many fronts.
First, he has to come to terms with a pandemic that has ravaged the country in many ways; second will be to take steps to pull the country out of the economic troubles that resulted as a result of the coronavirus; and third will be to take measures to heal the racial wounds that have only been made worse in the last four years. Domestic issues will be the prime focus of the Biden Presidency, especially in the first 100 days; even as his team keeps a watchful eye on developments in the international front.
(The writer was a senior journalist in Washington DC, covering North America and the United Nations)
(The Federal seeks to present views and opinions from all sides of the spectrum. The information, ideas or opinions in the articles are of the author and do not reflect the views of The Federal)