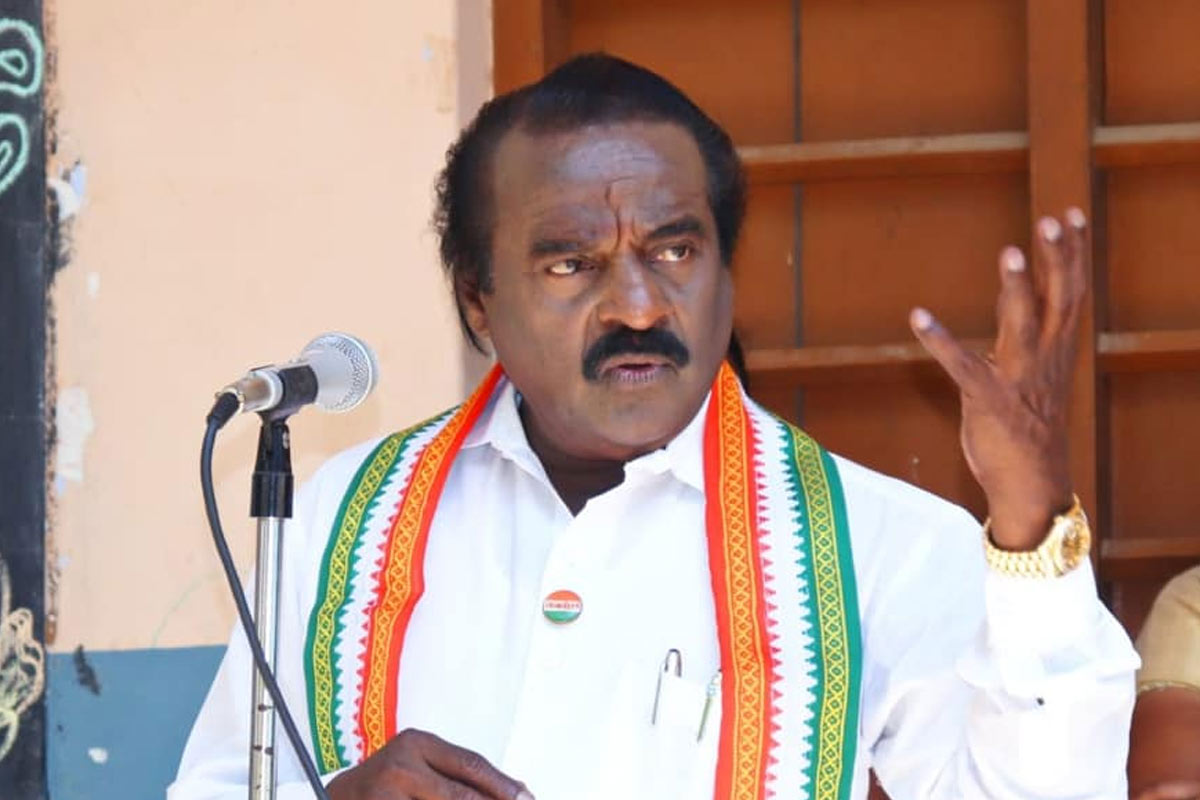 The story of Vasanthakumar: A driven, resourceful, self-made entrepreneur
Self-made businessman and Congress leader H. Vasanthakumar passed away on Friday (August 28) at the Apollo Hospital in Chennai after a battle with COVID-19.
Self-made businessman and Congress leader H. Vasanthakumar passed away on Friday (August 28) at the Apollo Hospital in Chennai after a battle with COVID-19.
Vasanthakumar was also a Congress MP from Kanyakumari constituency in Tamil Nadu. He was 70.
Vasanthakumar, who is also an entrepreneur and runs the Vasanth & Co. enterprises, is the first sitting MP to die of COVID-19 in the country.
Vasanthakumar was admitted to Apollo Hospital on August 11 after he showed signs of the coronavirus infection. His condition started to deteriorate and he was later put on ventilator support.
His wife Tamil Selvi too was infected and is currently undergoing treatment.
Early days
Harikrishnan Vasanthakumar was born on April 14, 1950, at Agastheeswaram in Kanyakumari. After completing schooling in a panchayat board school, he did his bachelor's in Tamil literature from Madurai and later completed his masters. 
In 1971, Vasanthakumar came to Chennai to assist his elder brother Kumari Ananthan, a Congress leader, for elections and never went back. He then joined as a salesman at VGP at a monthly salary of ₹70. The company used to sell fast-moving consumer goods (FMCG) such as radios, fans, etc. His main job there was to collect the instalments of payments from customers. He to cycle miles just to collect ₹5.
His hard work and sincerity earned him a post of branch manager at a salary of ₹300 and was asked to move to Mumbai. But Vasanthakumar was not interested in moving out and so quit his job, with a dream to launch his own business.
Related news: H. Vasanthkumar, 70, dies of COVID-19; first sitting MP to succumb to illness
Starting business with a shop and ₹22!
Vasanthakumar had enough experience in selling, but he did not have the money to invest. His only savings, he thought was his friends and some loyal customers of VGP. One such customer, moved by Vasanthakumar's suffering, came forward to sell his shop to him at South Usman Road, for ₹8,000. He gave Vasanthakumar six months to clear the dues. Another kind customer from VGP days gave him ₹22 which became his capital.
That was how Vasanth and Co. came into existence in 1978. He made a signboard using a wooden board from a packaging box, since he did not have the luxury to spend for fixing a signboard. The first product he started selling was netted folding chairs which costs ₹25. He went on his cycle to sell chairs from door to door.
Vasanthakumar's major breakthrough came at 1985. That was when the colour televisions got introduced. It was also the time Asian Games were happening. Besides his regular sales, he opted for institutional sales. He approached Ashok Leyland and asked an order for television sets. Though rejected initially, his constant prodding won him a whopping order of 960 television sets. 
There could be two major reasons, why Vasanth and Co. has become a reputed retail chain in South India: Implementation of instalment scheme and after-sales service. In order to serve the customers better, the company has about 100 lines of helpline number, so that the customer can raise an issue at any time.
Hailing from the Nadar community, known for its business and trading acumen, Vasanthakumar was able to expand his company base to Puducherry and Kerala. The company has 86 showrooms across Tamil Nadu with more than 1,000 employees.
Vasanthakumar also tried his hand at manufacturing mixies, fans and television sets, but quit after a decade. He continued to be a dealer for major brands such as Samsung, Videocon, etc.
Following the footsteps of his brother, Vasanthakumar too joined the Congress and was elected to Tamil Nadu assembly from Nanguneri constituency in 2006 and 2016. In 2008, he launched his channel Vasanth TV. 
In 2019, he resigned his MLA post following his victory in Lok Sabha elections from Kanyakumari constituency. Vasanthakumar also served as the vice-president of Tamil Nadu Congress Committee.
Always dressed in white with velcro shoes and sporting a Congress shawl, Vasanthakumar was known for maintaining an empathic relationship with his employees, party workers and his constituency people. He has also penned his autobiography in three parts titled 'Vetri Padikkattu'.
Vasanthakumar is survived by two sons and a daughter. His first son Vijay Vasanth is an actor in Kollywood.