Capital of Central China's Hubei province, Wuhan — Ground Zero for the COVID-19 pandemic — will reopen all its schools and kindergartens on Tuesday (August 29), local authorities said.
The city said it has made emergency plans to go back to online teaching if risk levels change. It asked students to wear masks to and from school and avoid public transport.
As many as 2,842 educational institutions across the city will open their doors to almost 1.4 million students when the autumn semester gets underway, the local government announced on Friday. Wuhan University reopened on Monday.
Advertisement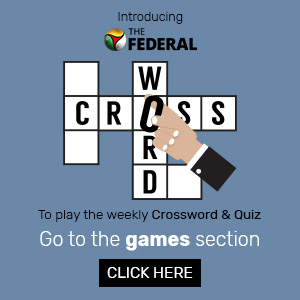 Schools have been ordered to store disease control equipment and carry out drills and training sessions to help prepare for new outbreaks. They must also restrict unnecessary mass gatherings, and submit daily reports to health authorities.
Foreign students and teachers who have not received notice from their school will not be allowed to return, it said.
Related news: China using COVID vaccine which is yet to clear stage-3 trials: Report
Wuhan went into an unprecedented lockdown on January 23 at a time where the virus had killed 17 people and affected more than 400. It was a week after China confirmed that human-to-human transmission of the virus had taken place, something not previously proven. The city's death toll of 3,869 accounts for more than 80% of China's total.
As Wuhan announced a lockdown of the city, it faced a problem: the Chinese New Year was only two days away and the city was full of visitors who had come to celebrate the spring festival. This was the busiest time of the year in Wuhan as well as in other parts of China: people from all walks of life move from one place to another, visit relatives and friends, spend time in various social gatherings, renew social contacts and family ties.
Wuhan has been slowly returning to normal since April, when the lockdown was lifted, and it has not reported any new local transmission of the virus since May 18.
Reports said the city's social life has resumed in all its varieties, with lineups at popular breakfast joints and cinemas and karaoke lounges open for business. Factories and offices are operating normally, although China's vast surveillance state, partly re-tasked to monitoring public health, has a long reach. A national-ID number is required to purchase fever medicine, and anyone with a high temperature is required to report it to the authorities.
Pictures of partygoers at the Wuhan Maya Beach Water Park, looking very much different from the outbreak that the rest of the world continues to battle, have now gone viral.
China has taken several well-thought-out steps to check the virus spread in Wuhan, a commercial centre divided by the Yangtze and Han rivers. A Professor of Public Administration , Zhejiang Sci-Tech University, Hangzhou China has written that since the outbreak of the epidemic, not only have various anti-epidemic measures been gleaned from history and widely disseminated, but collective memories hidden in the folk culture were evoked. The internet facilitated conversations, the loneliness and fear caused by the epidemic and lockdown were discussed and appropriate steps were taken.