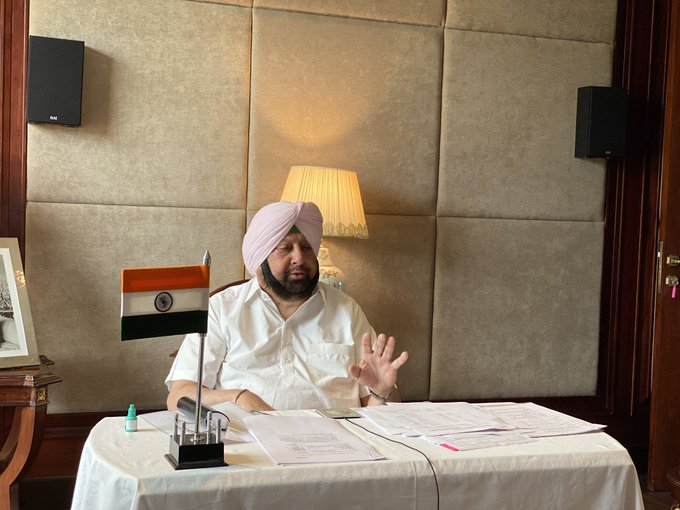 Punjab Chief Minister Amarinder Singh has reiterated that the Centre and state governments need to work in tandem with each other in order for the nation to efficiently win the fight against the coronavirus pandemic and stressed that states needed monetary assistance from the Centre in this regard.
Speaking to Aaj Tak's e-agenda, Singh highlighted that the GST and excise collected by the Centre is yet to be transferred to the state government, and that he will not be able to pay salaries of officials and workers in the state if the dues are not cleared.
Singh said that around ₹6200 crore dues as part of excise duty is yet to be recovered by his government from the Centre. Along with excise, GST dues are also left to be cleared, which is causing troubles in paying salaries.
He said that not only Punjab, the entire country needs to move forward to revive economy and that monetary assistance from the Centre is essential.
The Punjab CM also warned of strict action against those attacking COVID-19 warriors — police officers and healthcare workers on duty.
Reviewed the Exit Strategy Report for #Covid19 in today's Cabinet Meeting. Will ensure that while Punjab gradually eases restrictions to restore economic activity, Govt will continue to ensure proper adherence of health safeguards & SoPs & increase testing especially in hotspots. pic.twitter.com/sRutdz6P2d

— Capt.Amarinder Singh (@capt_amarinder) May 2, 2020
RELATED NEWS: Manmohan to guide expert group for Punjab's post-COVID revival strategy
His angry response came after certain reports of attack on policemen were reported from Jalandhar. Earlier, it was also reported that a sub-inspector's hand had been chopped off the last month.
On the number of active COVID-19 cases in Punjab, the CM stated that in the last two days, around 7,000 people have entered the state, of which around 3,500 were from Maharashtra.